Story of Interest  
Whole-Systems Approach for Food Sustainability – Future Green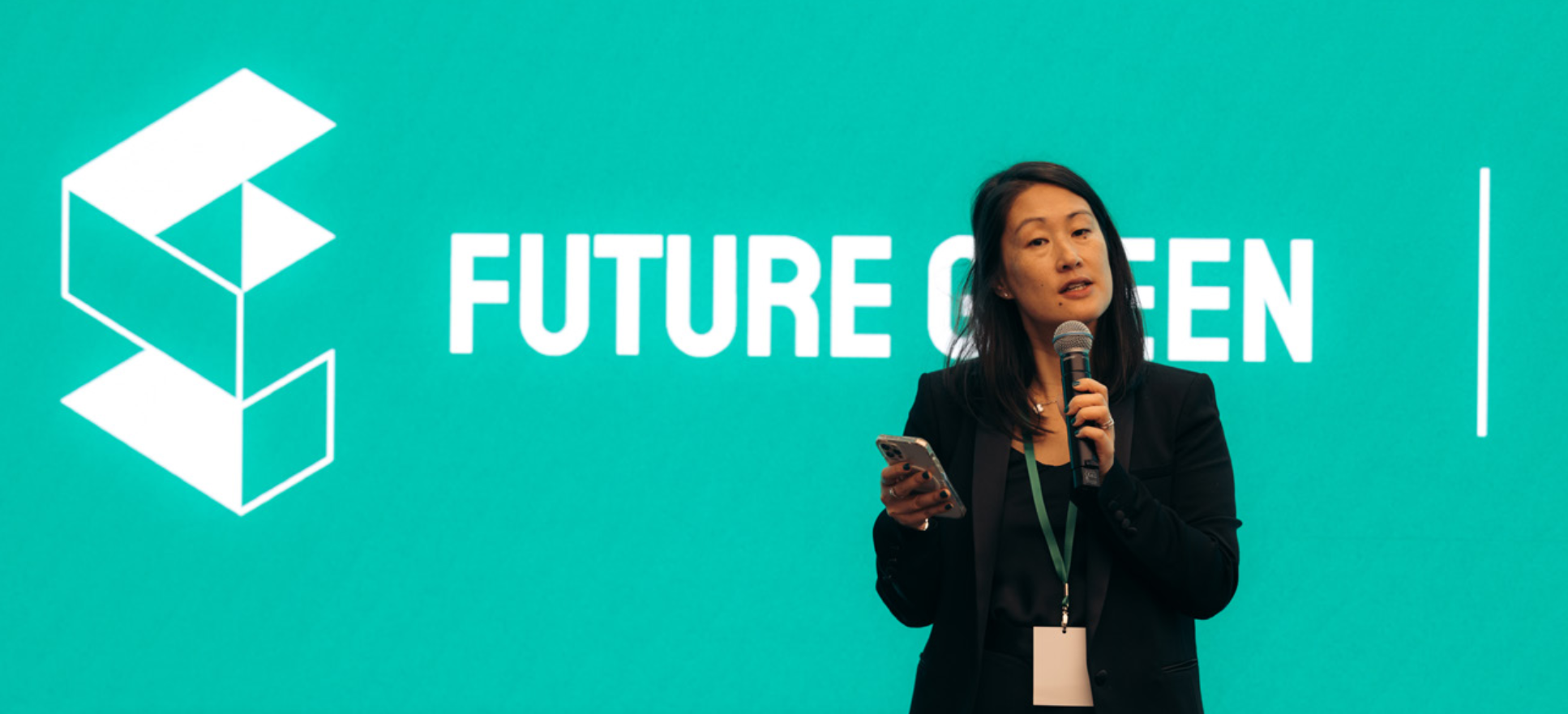 Future Green (previously known as Food Made Good HK) is a mission-driven company based in Hong Kong seeking to transform food businesses to become greener, less polluting and more restorative. To achieve this vision, the organization considers the global food system from farm to fork, or in other words, considering all impacts along the supply chain, and not just the final product. This approach requires involving relevant stakeholders in devising solutions for a more sustainable and resilient food system. This holistic way is a more accurate approach for analysing potential environmental, economic and social problems of a product or service across its entire life cycle (from production to end-of-life). 
To promote global food sustainability, a whole-systems approach involving collaboration between different stakeholders along the entire food chain is imperative. "Business owners should consider long-term, upstream/downstream impacts of their business models," advises Future Green's CEO and Founder, Heidi Yu Spurrell.  In the immediate term, continual engagement of stakeholders (customers, the public and food caterers) through carbon-labelling programs, for example, will raise general awareness regarding the importance of sustainable diets.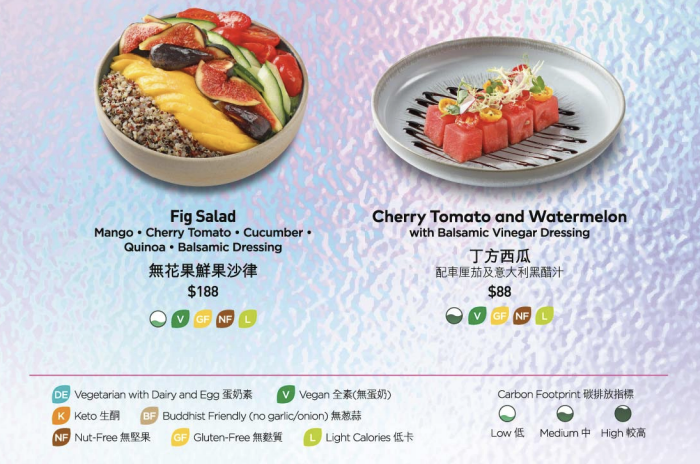 JAJA menu with carbon labelling
Future Green has helped many organizations in Hong Kong act towards creating a more sustainable food system, including Link REIT, Jardin Restaurant Group, and HKUST. Featuring food carbon labels on a menu is one of the easiest way to alert consumers of the environmental impacts of their food choices and helps them make more informed decisions. The carbon footprint of food is calculated and represented in terms of kgs of greenhouse gases (kgCO2-equivalent) using the Life Cycle Assessment methodology which considers the climate-impact of food items through all its life cycle stages from farming, production, consumption to wastage.