To achieve us meet our mission, the Sustainability Unit relies on the great work of student interns. We recruit student interns in the summer and every semester. When positions open up, we post the announcements at the HKUST Career Center Online Internship Network.
Interns
2022-2023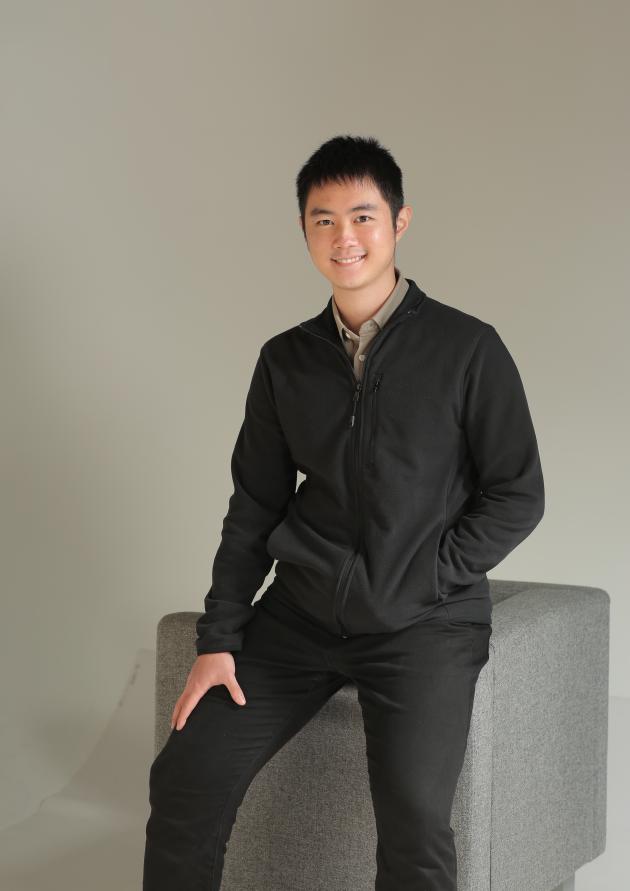 Cai Justin Liam
Marketing Intern-Sustainable Smart Campus (2022 Fall)
Year 2, BBA in Management 
 
Working with the Smart Campus as a Living Lab unit (SSC) as part of the sustainability team has been a fruitful experience during my university life. It provided me with the opportunity to work alongside different personalities that strive to better the lives of the people on campus, and it is motivating when I work alongside those who try to give their best. Most of all, I have a better understanding why the team does the work they do. Before this internship, I had a lofty idea of what sustainability meant. I purely saw it as: "the act of seeking innovative solutions that addressed our current needs while preserving that of future generations". Only after settling in, that I realize sustainability is rooted in something more grounded and attainable; the act of being considerate of those around you.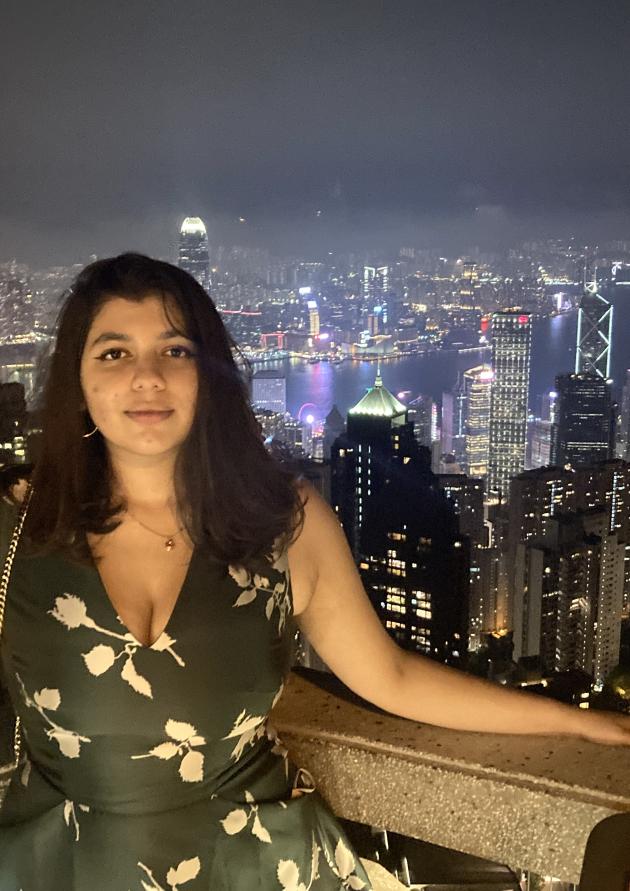 Kriti Dwivedi
Life Cycle Lab Intern (2022 Fall and 2023 Spring)
Year 4, BEng in Aerospace Engineering
As an aerospace engineer, I got first interested in sustainability efforts at HKUST when I was a part of eco-reps at the start of my first year. I worked with my teammates to revitalize underutilised spaces on campus for better student usage. After that experience, I also joined oikos HKUSTSU as a marketing director to spread more awareness about sustainability to the student body in a business-centric concept. I have become very passionate about sustainability and implemented changes in my lifestyle too! Beyond sustainability, I also am interested in coding, aviation and reading books. I am currently working on UI/UX portion of the new Life Cycle Lab along with content generation with other passionate people! I also work with logistical setup and other technical skills needed for my position. All in all, I believe that if we all take small steps in the right direction, we can start a big wave of sustainable efforts.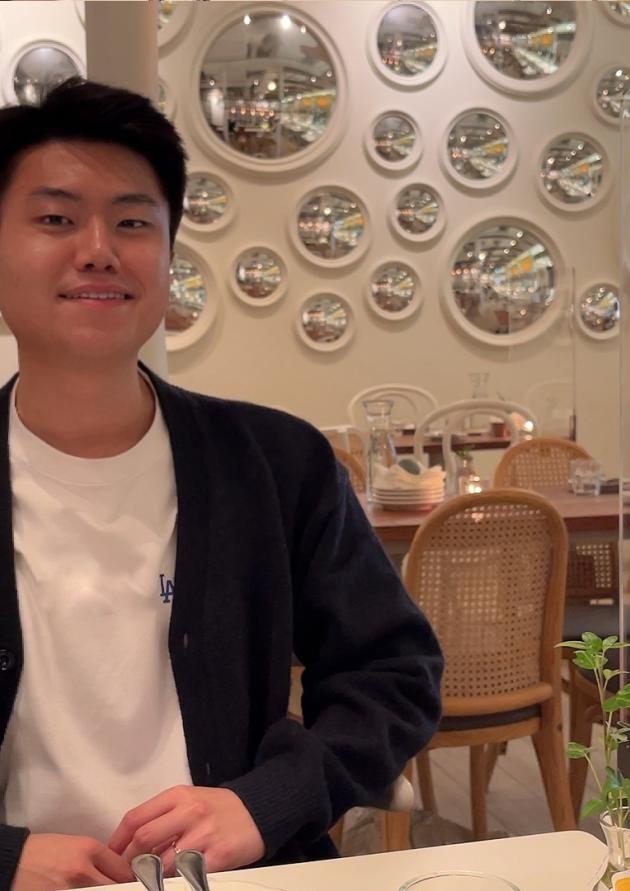 Seonghun Kim
Sustainability Research Intern (2022 Fall and 2023 Spring)
Year 4 , BSc in Environmental Management and Technology
Hello! This is Steven working in the Sustainability Office during this semester. Majoring in environmental management and technology (EVMT) at UST, I've always wanted a chance to be part of a positive influence in the university's environmental initiatives. After looking for opportunities, I've finally located myself working as an intern in this Sustainability/Net-Zero Office. Nowadays, a lot of corporations around the globe disclose their own carbon footprints and publish their own ESG reports. This trend is expanding to universities as well, where they get to write ESG reports and show policies related to the 17 UNSDGs. I believe participating in this duty can positively impact not only the local environment but also the way the university-body members understand sustainability issues. It's my honor to be part of this project and is grateful to have a chance to contribute to UST's sustainable future journey.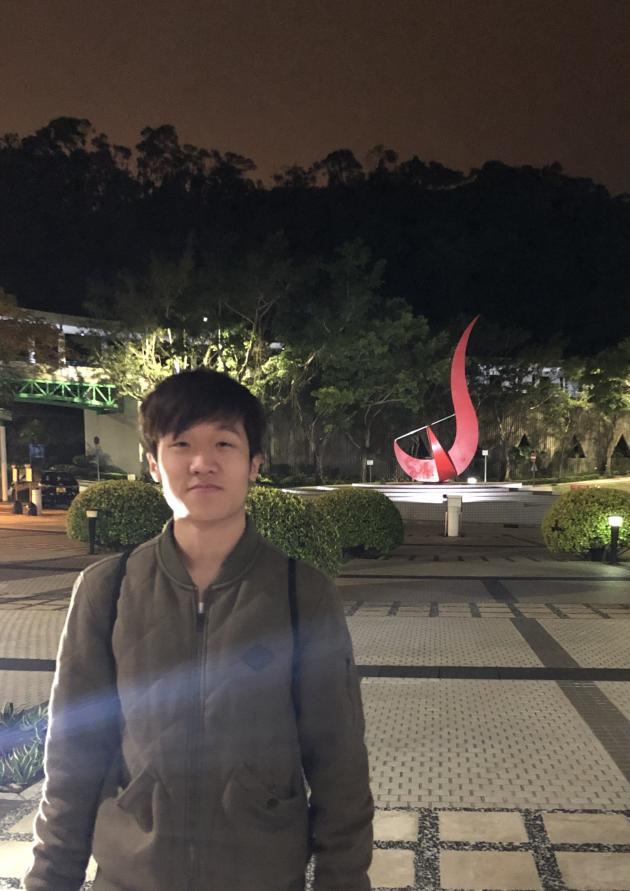 Lee Wing Piu
Data Analyst Intern (2022 Fall)
Year 4, BEng in Computer Engineering
Wing Piu is a student intern who is responsible for building the connection of the HKUST APIs to the dashboard of SUST. His major focus in his working period is the analysis of the correlation between the energy consumption of chillers and the busyness of the campus. It is believed that with the power of data analysis tools and HKUST API, we could not only provide insights that could help HKUST save a significant amount of energy and money, but also show people the possibilities of pursuing a net-zero campus.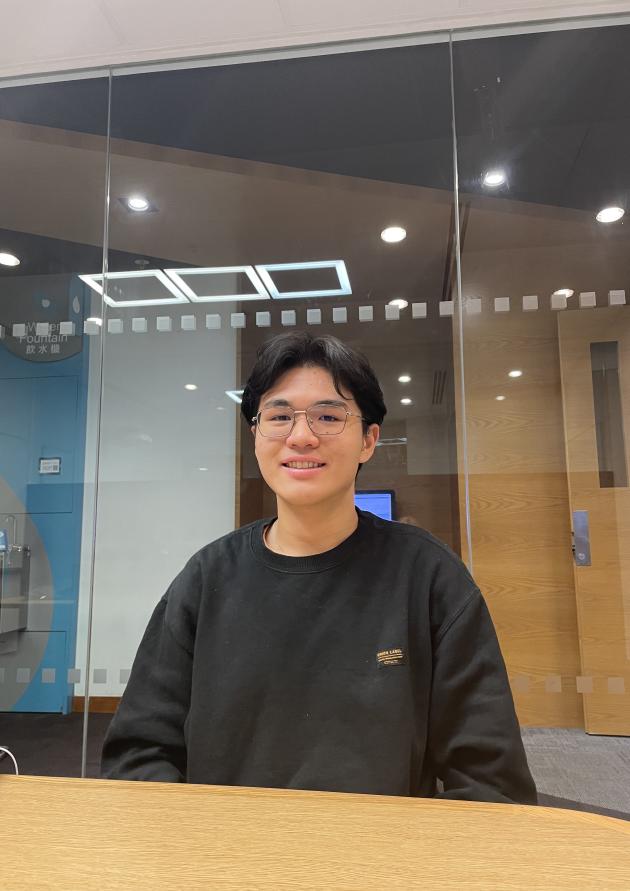 Ono Kouta Castillo
Marketing and Outreach Intern (2022 Fall)
Year 3, BBA in Marketing and Management
Hi! I am Kouta, an Outreach and Operations intern at the Sustainability Office in Fall 2022. Here, I was able to support the 2022-2023 Sustainability Campaign by writing up newsletters that highlight HKUST as a warm community connected through respect and appreciation. For example, I interviewed a few of my fellow students who are involved in different student societies such as Be Our Guest, REMAKE, and LEAP@HKUST. Aside from this, I am also in charge of outreach programmes to promote sustainable lifestyles among the domestic workers on campus, which I look forward to as I have been a research assistant and an intern at an NGO targeting domestic workers in Hong Kong. Overall, I love being exposed to and being a part of the different Sustainability initiatives on campus.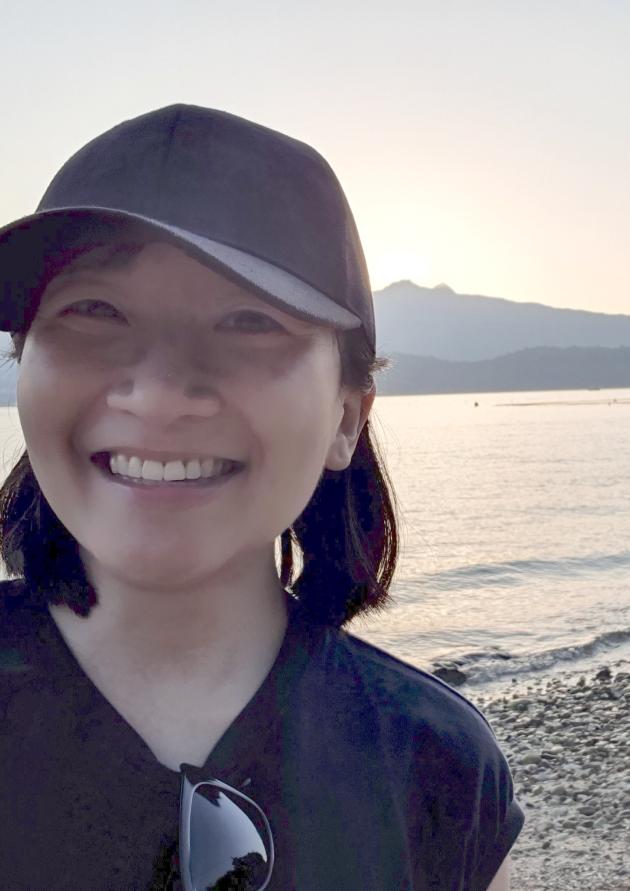 Evelyn Pang
Life Cycle Lab Intern (2022 Fall) 
MSc in Environmental Science and Management
My Master's course has given me a good foundation in Sustainability concepts and opened my eyes to the meaningful work being done all over the world.  Working in the newly established Life Cycle Lab (LCL) at HKUST is a great opportunity for me to contribute to the Sustainability scene here in Hong Kong.  My job scope includes preparing for the LCL Launch Event and curating educational content for the LCL website, relevant HKUST members, and industry practitioners.  I'm thankful also to be working with a team of passionate and creative people and am hopeful about our efforts to effect positive changes in the wider community.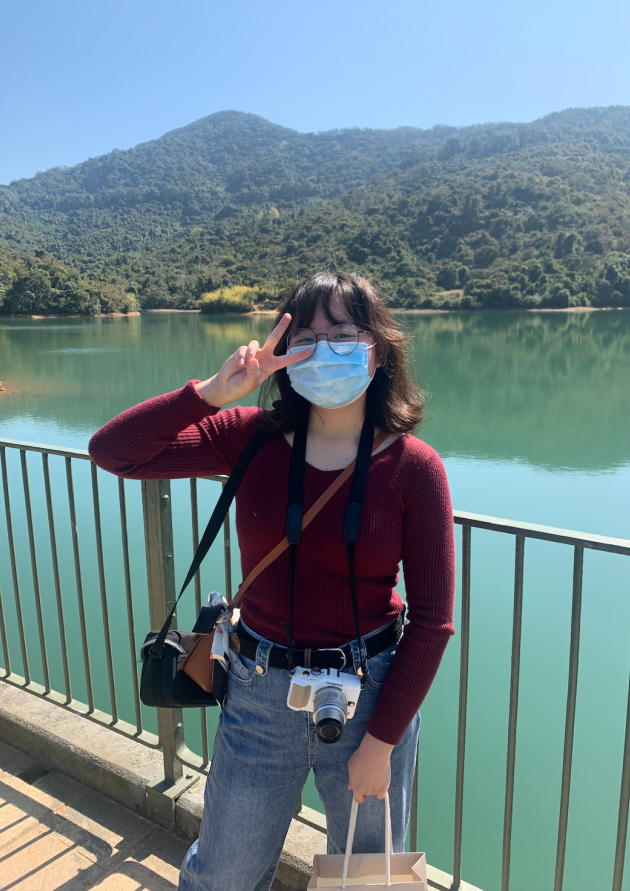 Wong Yuet Amy
Marketing and Outreach Intern (2022 Fall and 2023 Spring)
Year 3, major in Marketing and Economic
Hi, I am Amy! I am responsible for managing social media and I also design posters for different sustainability activities. What I like the most about the internship is that I learn a lot while working. Especially the knowledge about sustainability, whenever I need to design a poster or make a post on social media for the activity, I need to understand the details and I learn a lot from it! 
As a UST business student, It is a precious experience to work in Sustainability Office since you will release that sustainability is about everyone but not just someone.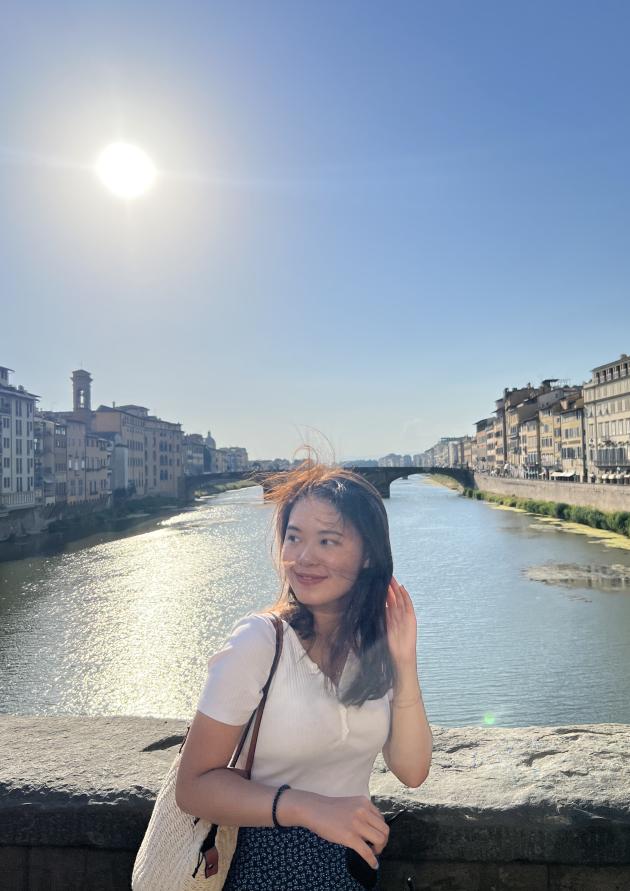 Yeung Tin Yan
Net Zero Research Analyst Intern
Year 4, BBA in Operation Management and Management 
Hey, this is Venus! ESG and SDG Goals have been heated debate topics these days. The Net-Zero goal is an exciting dream for the whole world. By cutting greenhouse gas emissions to be as close to zero as possible, we should join hands together to contribute to it. Yet, it is a challenging task for you and me. Through analyzing data and research, I found that actually, we have room for improvement in our daily life. To do good, you have to do something. We should also be aware of the consequences of our current habits. "Never doubt that small actions count and they can go a long way."  I hope my small contribution can help to create a better campus, a better Hong Kong, and a better world!
2021-2022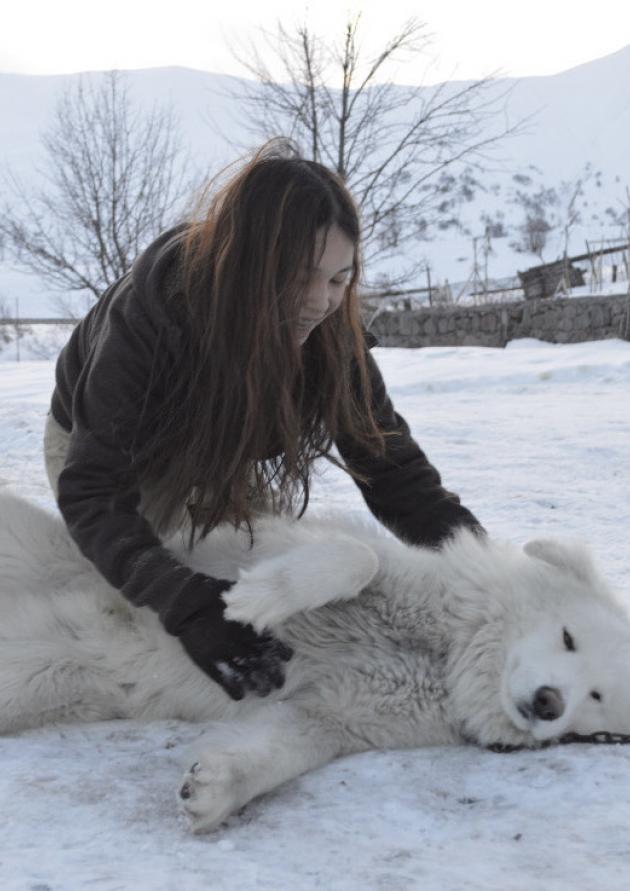 Eva Maan Wang Chui
Marketing and Outreach Intern
Year 4, BSc in Chemistry; minor in Sustainability
Hi! This is Eva. I consider myself an environmentalist. Often times those living in less developed countries are the most vulnerable under climate change and extreme weather, even though we, people in more developed countries, are the biggest contributor to these environmental and social messes! How unfair is that!
We have to take care of our mess. If not now, when? If not us, who?
#TakeRealActions #NoEmptyTalk
Being born in such a resource-rich region is giving me a lot of advantages and opportunities. It led me to feel obligated to leverage my opportunities to make changes and these problems. I have self-initiated my own vegan project in hopes of promoting sustainable food and veganism in Hong Kong. I fully support circular fashion and thus have refused to buy 1st handed clothes for 1-2 years. I became a certified Eco-guide in WWF with the intent to promote eco-conservation as barely any Hongkongers acknowledge the fact that Hong Kong, a concrete jungle, has an extraordinarily high level of biodiversity. 
And I promote minimalism because to be truly sustainable, buying less is better than buying 'green'. Don't get me wrong! I still buy daily necessities. But the thing is, buying isn't making us any happier. Consumerism, as proven in numerous studies, is always toxic, adding very little to our happiness, yet jeopardizing our environment along with a lot of social costs. 
I joined the HKUST Sustainability/Net-zero team with these visions in mind and I had an amazing time during my internship. I met a like-minded and compassionate SUST family who are passionate about making a sustainable campus. I absolutely adore their positive energy and can't wait to see what great things our family will create!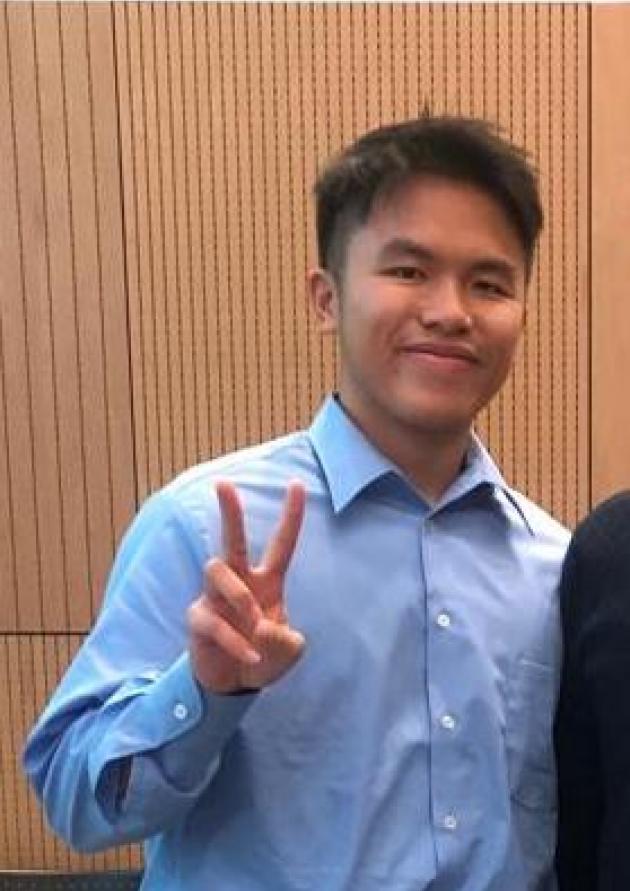 Yau Cho Pang Brendan
Sustainability Research Intern (Fall 2021)
Year 3, BSc in Ocean Science and Technology
 
I was an Ocean Science junior when I was a student intern in Sustainability/Net Zero Office in Fall 2021. As a sustainability research intern, I was responsible for carrying out and conducting sustainability-related research case studies and site visits with interviews. I also handled data analysis and tailored issue-specific reports for information disclosure and potential publication. However, I was ambitious because I had a lot on my plate and struggled with time management, which had further implications for quality of work delivered or lack of communication at times. I am now learning to dedicate myself to fewer commitments to produce high value during my current internship in business sectors, and to achieve my ultimate career goal in the sustainability field step-by-step. Being able to demonstrate some valuable output as a starting point through my reporting and analytical skills during the fall semester internship, being a sustainability consultant/analyst could be one of my future career options as a fresh graduate.
2020-2021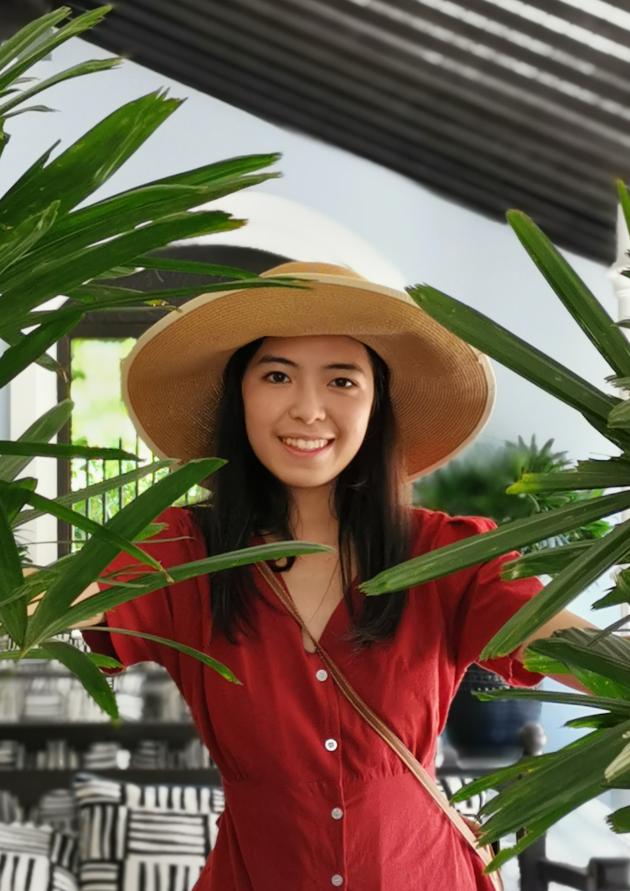 Chan Hiu Ching, Denise
Marketing and Outreach Intern (Summer 2021)
Year 3, BSc in Global China Studies 
Working in the sustainability unit as a student intern is undoubtedly a challenging yet rewarding experience. Within the short period, I experienced a journey with rounds of self-challenge and personal enhancement. As a self-taught, armature designer, I turned my design into reality for the first time, hold a workshop for the first time and published a short DIY video for the first time. Every new hurdle resembled a new possibility in my life. This precious opportunity did not only discover my talent, upskill my designing ability but also introduce me to many existing sustainability projects and professional experts in the field. Meanwhile, the trust and courage built in the warm UST family had credited to the wonderful and satisfying internship experience here.
Looking back, sustainability is not just slogans but a foreseeable future that is constructed by a group of dream fighters. I believe that every one of us including the project leaders, colleagues and professors are working diligently to co-create a more liveable, harmonize and sustainable environment. This is reflected in the gleam of fulfilling smile of the interviewees, the laughter echoing in the meeting room and the fond memories that craved in everyone's mind in this special summer.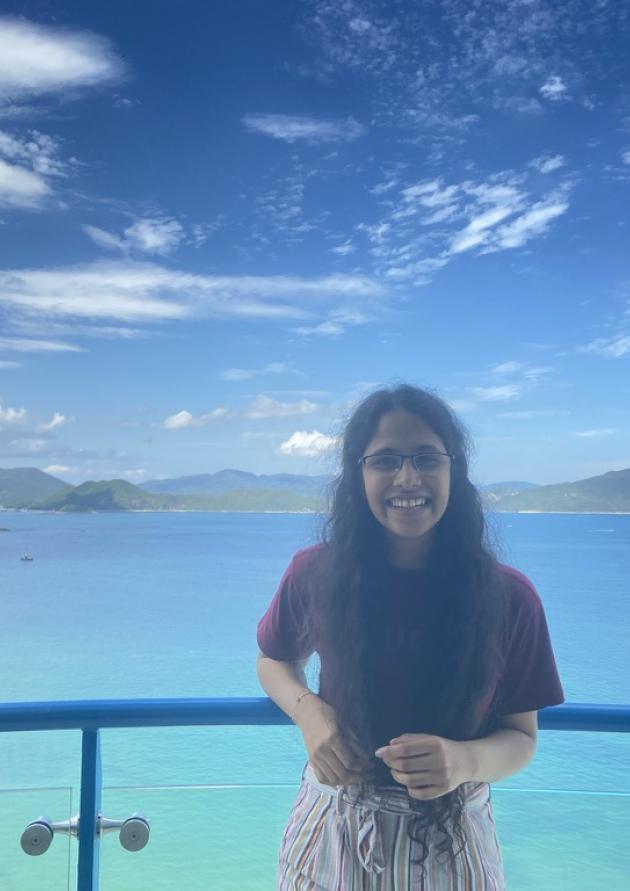 Hansika Murugu
Sustainability Intern (Summer 2021)
Year 1, BEng in Computer Science
They say that firsts are always special because each one is a blessing, and in all honesty, this internship being my first one, truly was a memorable experience. I remember the induction day crystal clear – we took a trip around the university and learned a bit about the different measures and projects focus on various aspects of attaining sustainability and while I had already been on the university campus for five months before the same, I discovered places that I had never been to and found it astonishing to have so much effort being put into achieving sustainability in the most unique ways. This was also the same day, that I was warmly welcomed into the team working behind sustainability – a team that became my family for the next three months.
Working on the social media for Sustainable Smart Campus, I got the opportunity to talk to some of the project leaders behind the many Sustainable and Smart projects on our campus, which became one of the most rewarding adventures of my summer. The summer consisted of many more of these small instances of eye-opening events which took me on a behind-the-scenes experience in the sustainability unit of our university.
As a young adult stepping into the real world, I met warm people with whom I shared moments of fun, work and toil and I learnt skills that no classroom could ever teach me, making this summer a highlight of my university life!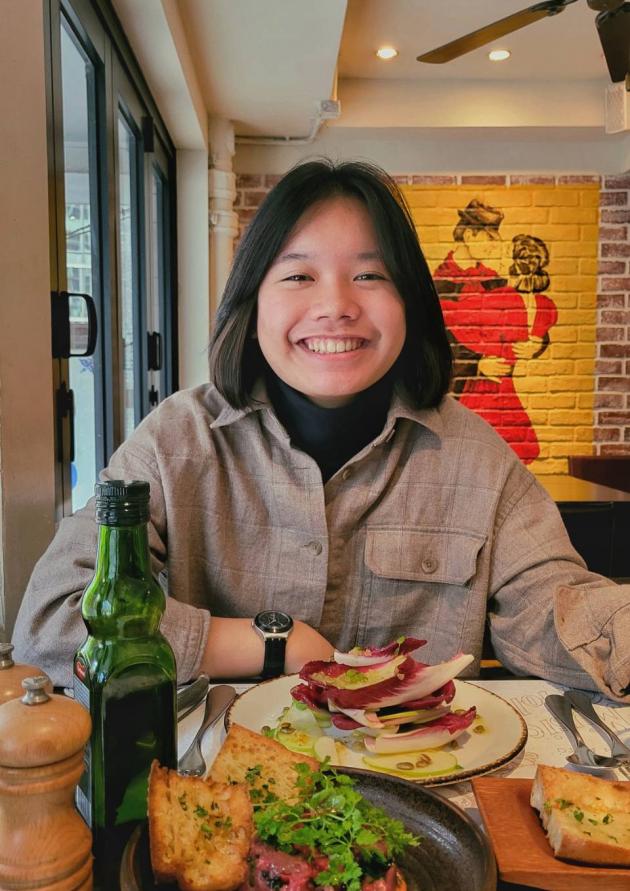 Felicitas Ayurengganis Darminto
Summer 2021 Operation and Marketing Intern
Year 2, BBA in Accounting and Marketing
Being able to contribute more to HKUST Sustainability has deepened my knowledge about how important sustainability is. Here, we were not just taught how to finish our desk jobs, but also how to take part directly in sustainability matters. Revitalizing the LG7 garden by organizing long-term workshops for the university members was one of the most memorable tasks for me. We transformed the land that was overgrown with weeds into a beautiful, fruitful garden.
Other than sustainability matters, HKUST Sustainability Unit also taught us how to communicate and build a relationship with others casually and formally. Our supervisors welcomed us warmly, guided us thoroughly, and evaluated us constructively. We often watched movies, had food, and chit-chatted together. Finally, every little thing you do for sustainability will make a big difference, so do it now!
Vanshika Yadav
Operations and Strategic Planning Intern (Summer 2021)
Year 1, Bsc in Mathematics and Economics
Interning at the sustainability office was one of my best summer experiences ever. During my internship, many people asked me, "Why are you interning at the sustainability office, you are a Math and Econ major, shouldn't you work in finance or similar fields?" I always thought to myself that is sustainability limited to our majors? This is why I entered this internship as an year one student ready to break the stigma around us that only EVMT or other sustainability related majors can intern at HKUST's well reputed Sustainability office. I felt at home at my internship every day. The staff here is always open to listening to our ideas and inputs while duly considering them. I feel the sustainability office provided us with the right amount of flexibility as to choosing our tasks and deadlines. I worked on several projects I never imagined I would be working upon, while meeting so many passionate people along the way. Such a friendly and intensive working culture made the summer here worthwhile. I made wonderful and long-lasting connections here. Interning here didn't only teach me about organisation, data analysis and strategic development, but so much more about team playing, compassion, and caring for our Mother Earth. My first day at work, I was told that we at the sustainability office are like a "Family" and I truly felt that throughout my experience here.
2019-2020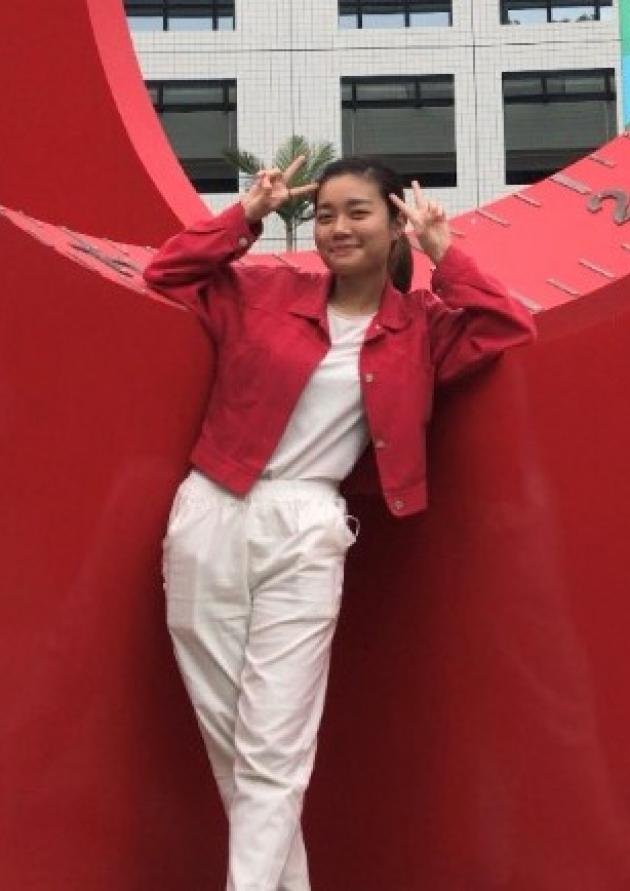 Chami Kim
Marketing and Student Outreach Intern (2020 Summer and Fall)
Year 1, School of Engineering
By publishing a Sustainable and Smart Campus (SSC) booklet with another intern, I equipped myself with important organization and writing skills that are crucial in conveying difficult ideas to different target audience. I also got a glimpse of what is it like to involve in a formal publication process. Launching the official SSC Instagram account was not an easy task but it enabled me to further stretch my creativity and challenge myself in a different way, as I had to constantly think of interesting ideas to attract attention from users. While I was organizing a live concert that celebrates one of the SSC projects, I am grateful that I had the opportunity to liaise with different parties, gain essential communication techniques and enhance my ability in responding quickly to different technical issues and problems. During this internship, I honed my technical skills by learning how to use the Drupal platform to update the SSC and GSCI websites as well. I will always treasure the sweet friendships that I have shared with my colleagues and staff as we had gone through many ups and downs and had made blissful memories together.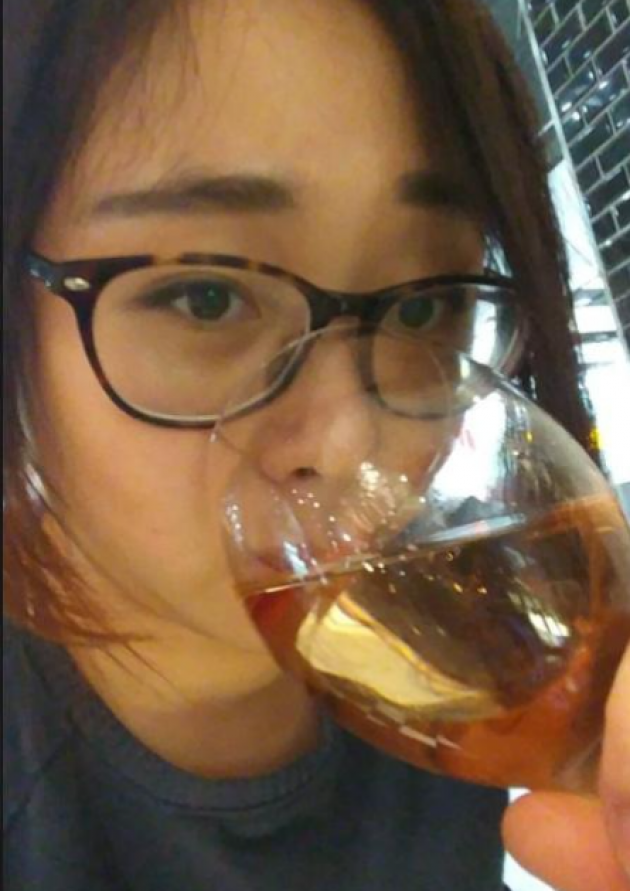 Chiu Yin Ching Dorothy
Marketing and Student Outreach Intern (Sustainable Smart Campus initiative), 2020 Summer and Fall, 2021 Spring
Year 1-2, School of Engineering
Working as a student intern on the Sustainable Smart Campus (SSC) initiative fundamentally changed my university experience. It was wonderful, not just being able to be involved in so many of the great happenings on campus, but also working with inspirational people that I can call family. From creating countless visual materials to engage the UST community, to publishing our very own booklet "Our Campus Our Living Lab", the SSC team accomplished things beyond my imagination. From my time there, I learnt that with sheer will, a never-dying passion, and teammates you can count on, nothing is impossible. I am forever grateful to have spent an entire year immersed in such a creative, open, and trusting environment. A massive shoutout to the ones who gave me unforgettable insights, and were there to witness my growth.
Yeung Yuet, Joyce
Marketing and Student Outreach Intern (2020 Winter)
Year 2, BSc in Environmental Management and Technology
Working in Sustainability Unit kicked off my internship journey during my bachelor studies. As a junior student without any working experience, the sustainability unit allowed me to taste how a workplace runs, and how departments communicate and collaborate within an organization. At the same time, with the specialty of Sustainability Unit's function in HKUST, it is amazing to see how the Unit drive changes in a systematic organization. Since the Unit is positioned as an innovative and agile department, being an intern here has a greater say and influential power by feeding our creative ideas for new projects. My task during the internship period is mainly to create promotional materials to encourage more sustainability initiatives and actions on campus. I treasured this experience as it paved my way to pick up advanced graphic design skills. It makes my profile stand out for more internship opportunities afterward. Also, leading a student outreach project allowed me to gain valuable experience of having direct contact with involved parties, the student executives of societies, who joined our waste reduction campaign. I had the chance to talk to them and learn about their difficulties, thus coming up with better waste reduction solutions and logistics.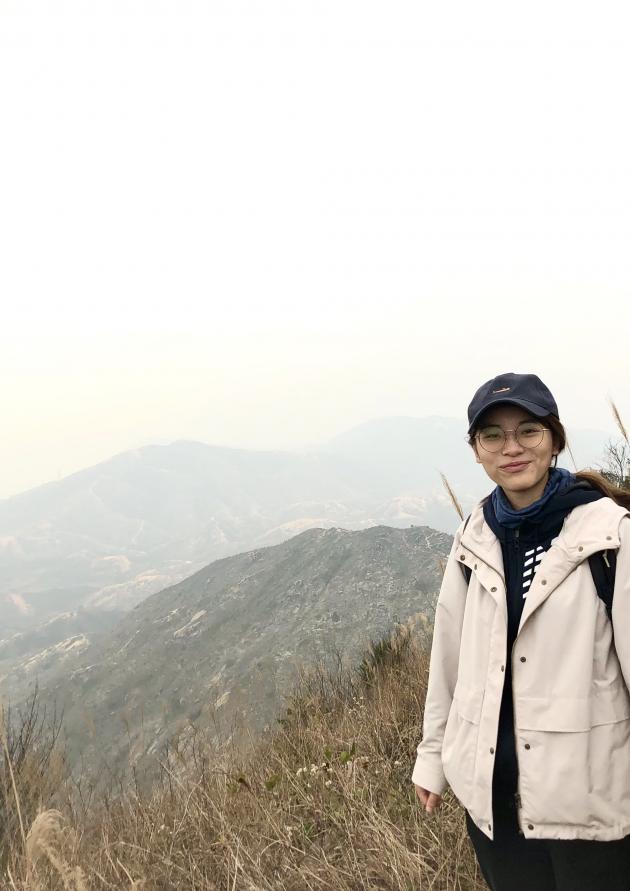 Teresa Siu
Marketing and Student Outreach Intern (2020 Summer and Fall)
Year 3, BBA in Operation Management and Finance
Recalling the first time I stepped into the office for interview, the office had already given me the impression – everything is naturally furnished. The tall potted plant, the little soil for research, the big wooden table in meeting room.
In my internship experience, I was grateful to be assigned work on communications and outreach. The trust and support from the team was the best motivation in all project execution. Take O' Camp Souvenir Donation in Fall 2020 as an example. Along the way from NGOs coordination, recruitment of helpers, to delivery of the materials, Loretta supported me kindly with her network and great guidance. As well as other interns, who were willing to roll up their sleeves and held on a trolley with me. All these projects and promotion events wouldn't have been completed that easily without their support.
I have been asked like million times why a business major wanted to work in the environment and sustainability field, instead of a banking job which appears to be the majority. Well, it's still a good question. But I think I know the answer now – if you value something, you'll forget every limitation, and go for it with no doubts. Big thanks to every passionate friend and colleague I met in Sustainability Unit. I truly enjoy all wonderful time we spent on brainstorming and executing plans from scratch, specifically from the empty whiteboard in our working room. Days passed, but you all have still been a genuine inspiration.
2018-2019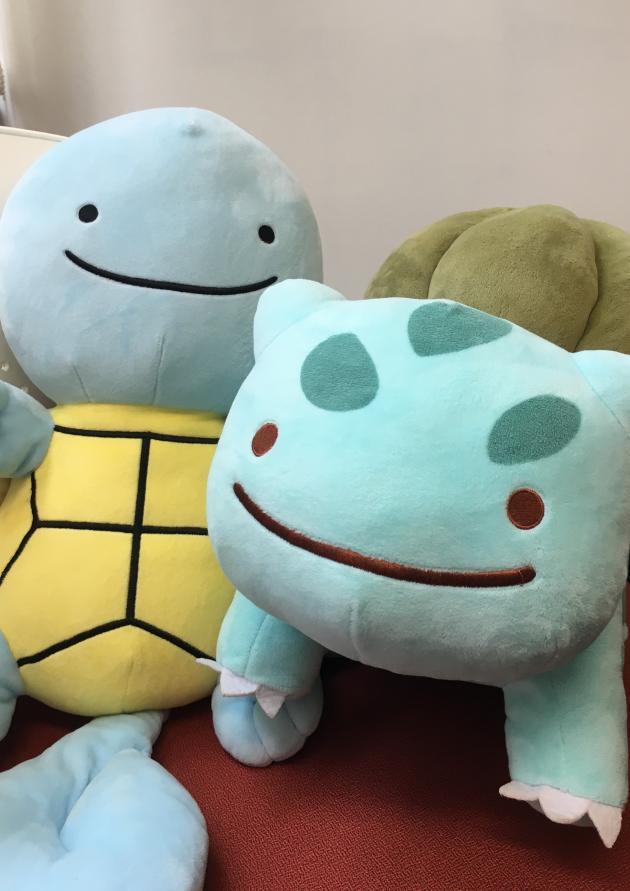 Tom and Henry
Sustainable Mascots (2019 Summer)
About to be taken by Rheaply
We have had quite an exciting journey from the Hall IX storage room to the Sustainability Unit office, and we're glad to have had such an amazing opportunity to share the passion for sustainability with these interns! Thanks to our original owner(s) for taking part in the Hall Give and Take Program, and hopefully in the future people will share our earth's resources in love and peace!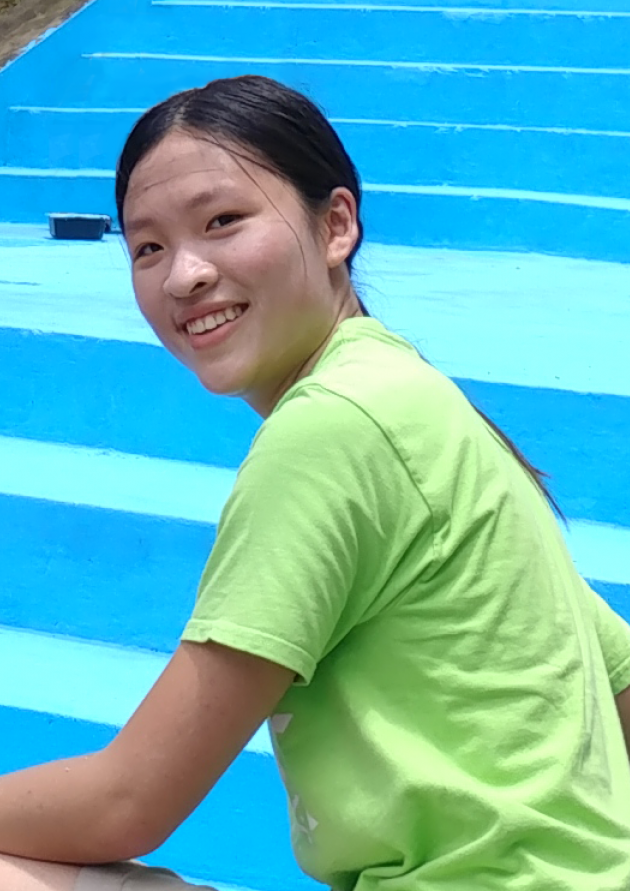 Yu Wei Lin, Whitney
Sustainability Intern (2019 Summer)
Year 1, BSc in Environmental Management and Technology
Working in Sustainability Unit has been an awesome and invaluable experience. I have learned so much, from working with my fellow inspired interns and our supportive staff to the myriad projects we worked on. Between working on various souvenir designs, promotion events, and collecting data, I have also gained friends and acquired skills - some of which I never expected. This internship has given me a great first-hand experience for sustainability in practice, and in return I hope my efforts in sustainability have in some small way contributed to our campus as a whole. Thanks Davis, Denise, Loretta, Scott, Kartikay, Yvonne, Vivian, Athena, Tom, and Henry for making this summer so incredible and meaningful! Special thanks to Bell for giving me this great internship opportunity.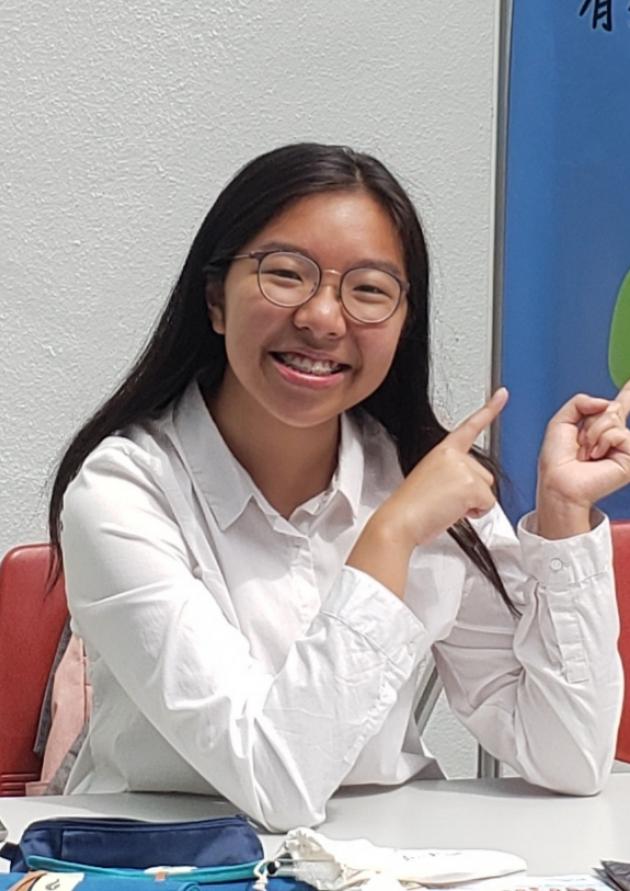 Wong Yeuk Nam, Yvonne
Sustainability Intern (2019 Summer) Marketing Outreach
Year 1, BSc in Quantitative Finance
I used not to identify myself as an environmentalist, but this internship is definitely one of the most rewarding experience I have ever had.  Learning theories of behavioral changes and designing outreach campaigns with the team, I'm surprised by the individual impacts on the environment.  I am proud of having my designs and set-ups on campus, and especially to notice how people change their behaviors because of our effort. It's a wonderful summer working with amazing people with the same goal in mind.  The unit has granted me great support and flexibility.  Applying for this internship is the best decision I have made, and I can tell that it is already influencing my future lifestyle!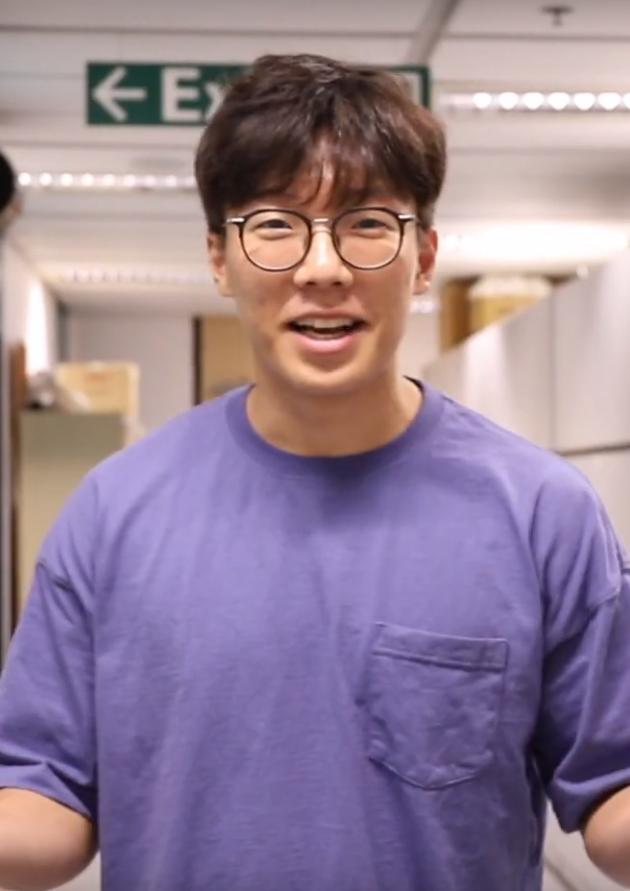 Seung Min (Scott) BYUN
Sustainability Intern (2019 Summer) SSC Communications & Operations Research
Year 1, BSc in Environmental Management and Technology     
Year 1 at Military
My first internship experience at Sustainability Unit kickstarted my endeavors. Even though I was positioned as an intern, I had so much flexibility on my tasks and duties. We were able to move around from one task to the other, propose and execute new ideas, and also learn new skill sets. Most importantly, I learned how difficult it is to alter one's fundamental behavior. It should not stop from promoting green action; behavioral change is the ultimate way to achieve long term change. With great supervisors and fellow interns, I felt great how we are leaving our marks on the campus to transform HKUST into a sustainable smart campus. I hope our efforts can reach out to all UST members and raise the overall environmental awareness within them. Again, thanks to all of my supervisors and teammates for this unforgettable experience.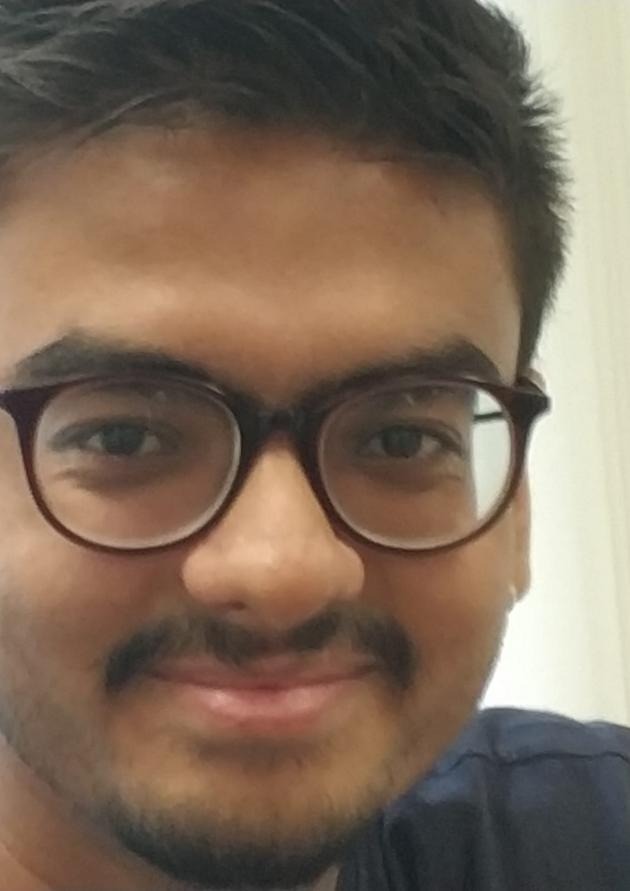 Kartikay SHARMA
Sustainability Intern (2019 Summer) 
Year 3, BSc in Physics    
Interning with the Sustainability Unit in Summer 2019 was a fruitful experience. Focusing mainly on developing communication strategies with projects under the Sustainable Smart Campus Initiative, I had the opportunity to meet and work closely with several experienced and knowledgeable project leaders. Learning about their projects, that aimed to transform HKUST into a living lab, was inspiring and interesting as being part of the "behind the scenes" of an initiative in HKUST was new and exciting for me. Apart from learning how a department in a large organization like HKUST works, I also found myself undergoing some personal development in unexpected areas such as creative-thinking, networking, and negotiation. By the end of the three-month summer period, I developed a greater sense of environmental awareness and developed strengths useful for a future career path. I owe this experience to my team members and supervisors, who were extremely friendly and supportive.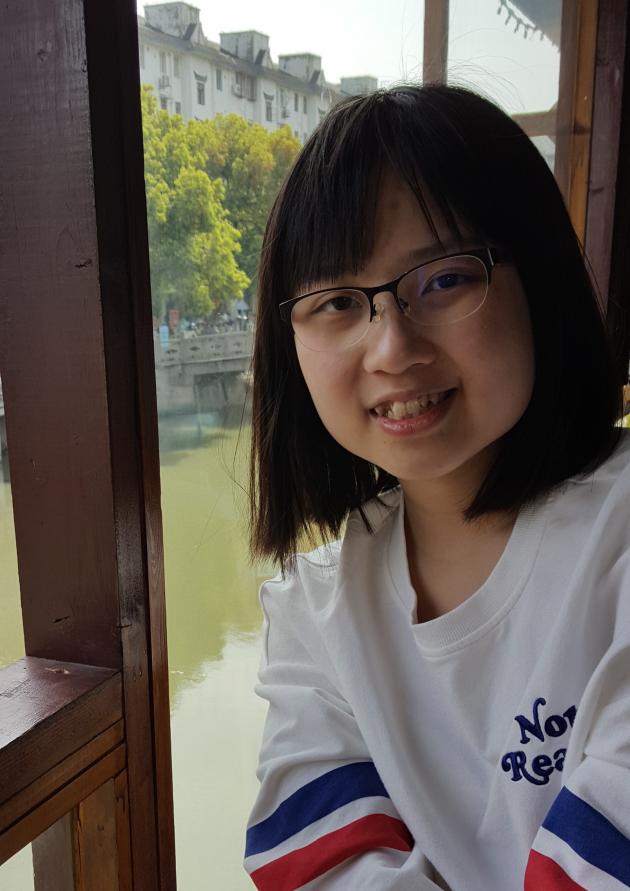 Wing Sze CHENG
Sustainability Intern (2019 Spring)
Year 4, BEng in Industrial Engineering and Logistics Management
Joining as an intern at HKUST Sustainability Unit is a valuable experience for me. It helps me understand how our school fulfills the sustainability goal through different environmental actions. Through this internship, I have understood taking sustainability action in our daily lives is easier than my imagination. There are different environmental activities in our society and campus. Moreover, being an intern also allows me to take part in several projects, such as monitoring wastes and electricity consumption on campus. Through these projects, I have realized sustainability is not just an abstract concept but it is really scientific and symmetric. As an engineering student, it helps me apply what I have learned from my studies to the actual project. Thank you for giving me an opportunity. Joining HKUST Sustainability Unit is a fruitful and meaningful experience to me.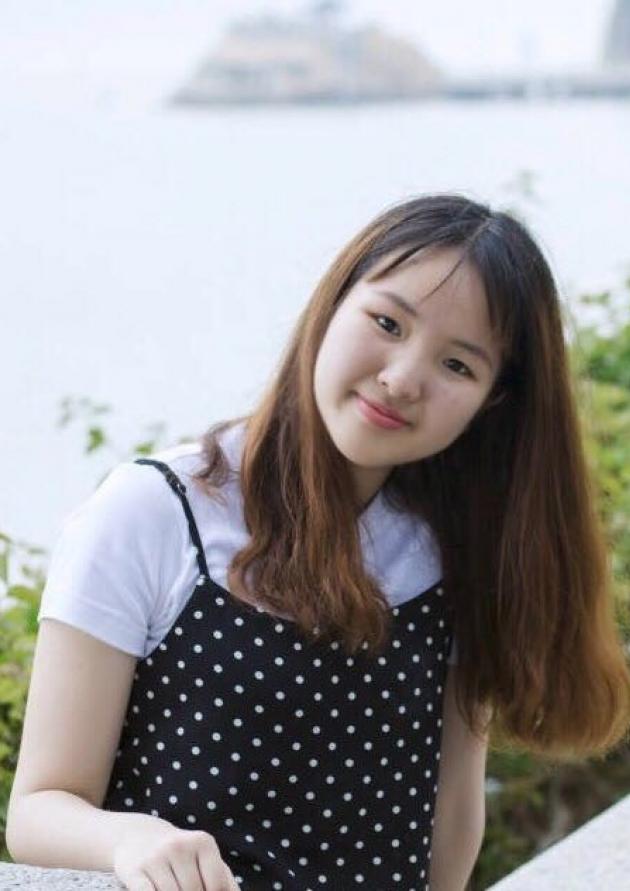 Kwan Sze Hang, Candice
Sustainability Intern (2019 Spring)
Year 2, BSc in Environmental Management and Technology
Working as an intern in the Sustainability Unit was a decision I would never regret. It was never an easy task to do an internship, but with the support from the Sustainability Unit family, I was provided with a wonderful opportunity to learn and achieve. I had been involved in various environmental-related projects, applying my learning to real-life situations to make changes. These hands-on experiences did not only allow me to have a deeper understanding of myself, but also reminded me that everyone has the responsibility and ability to make the environment better. Thank you for having me, for this fruitful jourSustainability Intern (2019 Spring)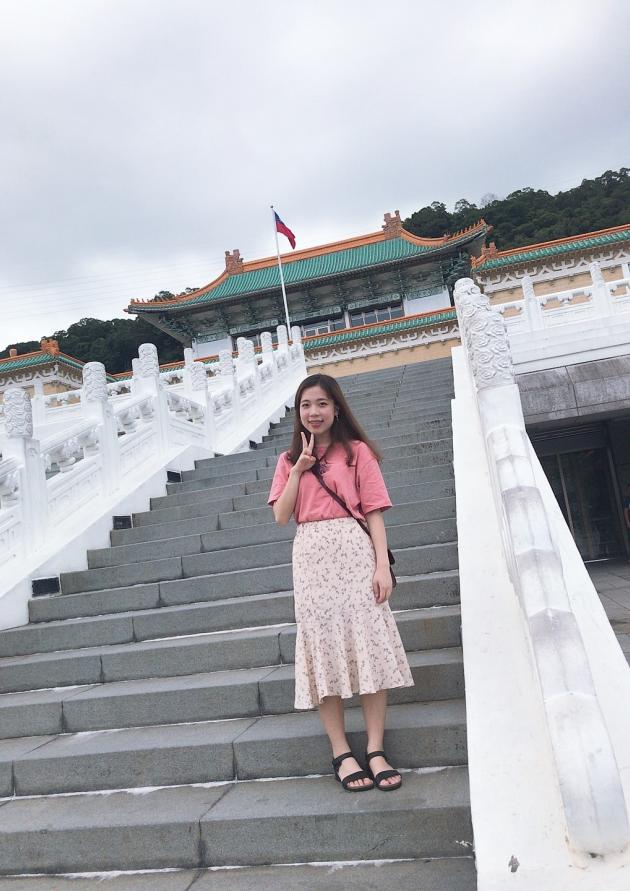 Wong Sui Yan
Sustainability Intern (2019 Spring)
Year 2, BSc in Chemical and Environmental Engineering
I was always a proponent of environmental policy, but before working in sustainability unit, I was too naive to think that environmental measures could be imposed easily. After I engaged in several events during my internship, and I found that it was very difficult to make everyone agree with our measures. Different participants hold different views. I learnt that environmentalists do not only hold the responsibility to implement policy but also think out of the box and cater different groups' interest. This is really a difficult task as I observed in sustainability unit. Thanks for the great experience here, I will keep on learning and prepare myself for outside environmental work. Despite participating in students' activities, I was also granted the chance to assist consultants for green lab project. I learnt a lot about the building services and how to conduct lab investigation. It stunned me a lot because I never knew that how building control was very important in minimizing energy output.It was grateful for me to get the opportunity to work in sustainability unit. I learnt a lot with the help of staff. Not only do I learn the workplace skills but also technical knowledge required in environmental field.
2017-2018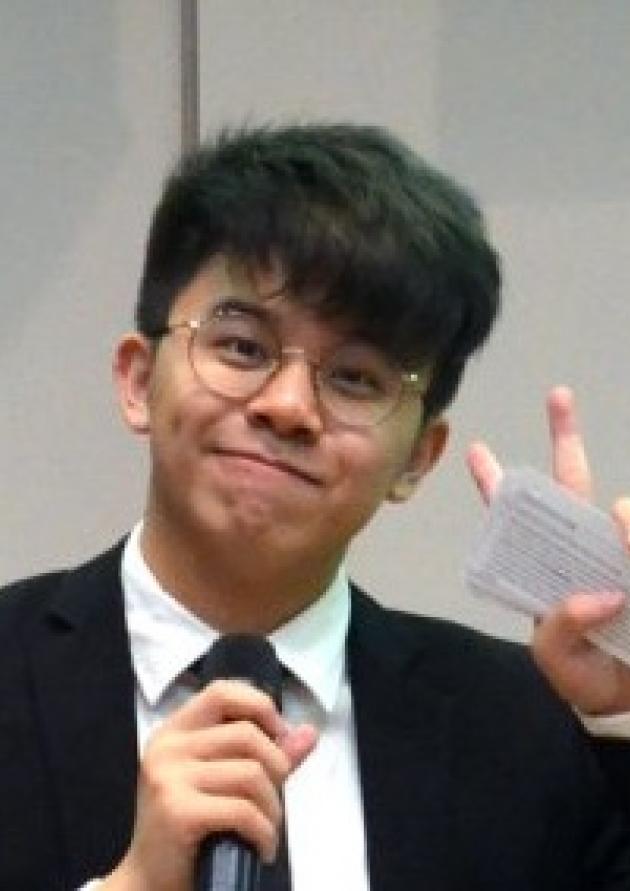 Cheng Lam Hoi, Brian
Sustainability Intern (2018 Summer)
Year 1, BSc in Environmental Management & Technology
In the Sustainability Unit, I was given a valuable chance to plan and carry out a campaign on the campus. With the support from the helpful and nice staff and students here, the Green O'Camp Campaign was completed successfully. By interacting with different parties in the campaign, I understand the needs and concerns of different people. This inspired me to evaluate the public acceptance on green measures and the effectiveness of promoting sustainability that's really worth pondering and exploring.Once again, I am grateful for working in this team. They put a lot of trust in me and allowed flexibility so that I could work confidently. Their passion towards the environment gave me insights and undoubtedly enriched my university life.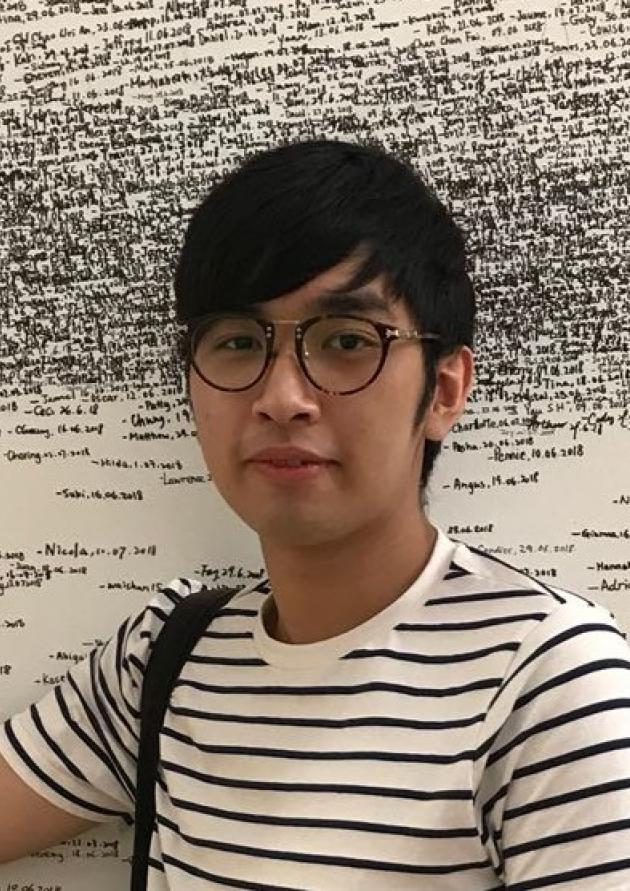 Yuen Ho Yin, Robert
Sustainability Intern (2018 Summer)
Year 4, BSc in Environmental Science
To be a science student, it is obvious that I might have the knowledge and skills to deal with our environment, but it is an entirely different story to make our campus more sustainable and the hands on experience to work with different people towards a same sustainable goal this internship provided is invaluable. At the Sustainability Unit, I am involved in working with various people: the kind unit members, university staffs during office auditing, passionate students in the green team or as student helpers, caterers on food waste and even electronics recyclers. It is the will of these people that drives others and the campus towards sustainability and now I can proudly say I am one of them. The keyword in sustainable development is "people" as Davis said during my interview. Pursuing sustainability is ultimately for the people and it is by cooperation and effort of the people to reach that vision and my internship is the perfect demonstration of the idea.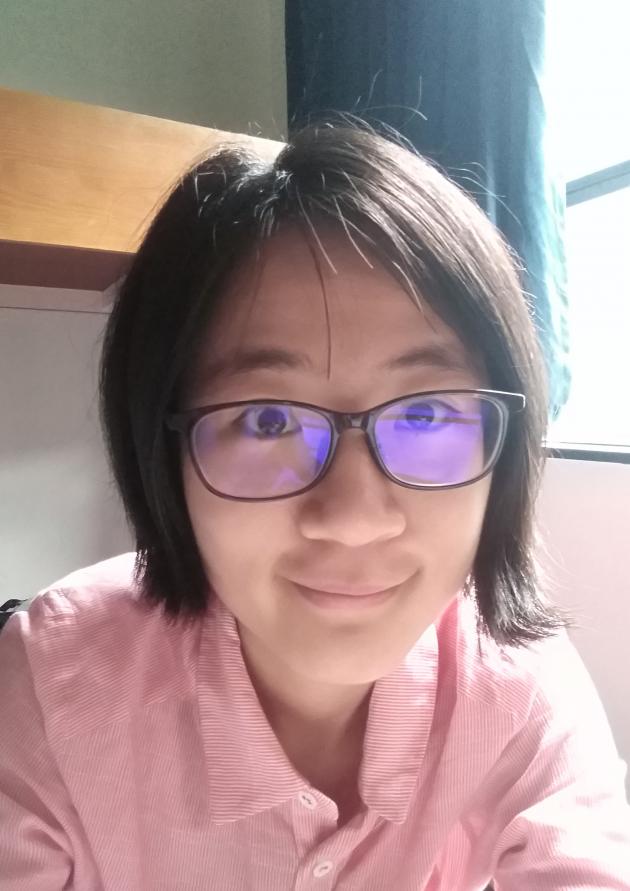 Hui Yiting
Sustainability Intern (2018 Summer)
Year 4, BSc in Environmental Management & Technology
Working as an intern in summer, 2018 in Sustainability Unit is one of the best choices I have made during my undergraduate study. Once I started working for HKUST Sustainability Unit, I felt that a sense of common passion motivated me continuously to enhance sustainability in HKUST campus, and that is also why I determined to continue working as a part-time intern in fall term, 2018 as well. There are projects of all aspects which are related to environmental protection and sustainable development in this office, engaging HKUST students, staff, and community. By being involved in these projects, I have learned more about personal behavioral changes and how to apply sustainable concepts pragmatically. It is also my great pleasure to see plastic reduction policies take effect in all canteens on campus in my last year in HKUST. I greatly appreciate the precious opportunity to work in Sustainability Unit and contribute my bit to paving way for a greener UST!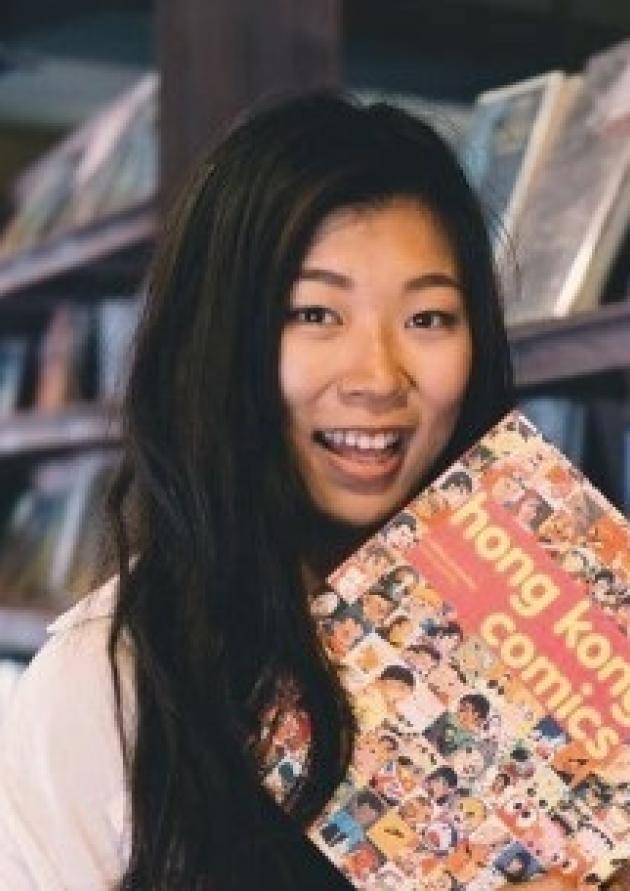 Wong Ching Fung, Janice
Sustainability Intern (2017 Fall)
Year 4, BSc in Environmental Management & Technology
Working here is like an environmentalist's dream come true. As a strong believer in both business and sustainability, I love how Sustainability Unit functions like a mini environmental consultant/marketer, perfect for business-minded and creative students who wants to stretch their potentials with the oh-so-businessy stakeholder engagement and strategy or creative work like marketing campaigns and even actual campus betterment. It's true sustainability sounds grand and altruistic, but the essence of incorporation and recognition of incentive-driven human nature are more important for realistic changes.I'm very lucky to have tasted the best of both sides. I got to carry out a plastic-bottle free campaign when I was in year 2. In year 3, I got to help out in green office program and some another marketing plans. Hands-on projects are the best way to learn about management and your own abilities but not everyone trusts a student enough. All along, Professor Davis, Loretta and Denise have supported all student helpers and interns including myself with autonomy to let us do it our ways. I have witnessed how hard they have worked in driving sustainability in HKUST. My greatest gratitude and admiration go to them!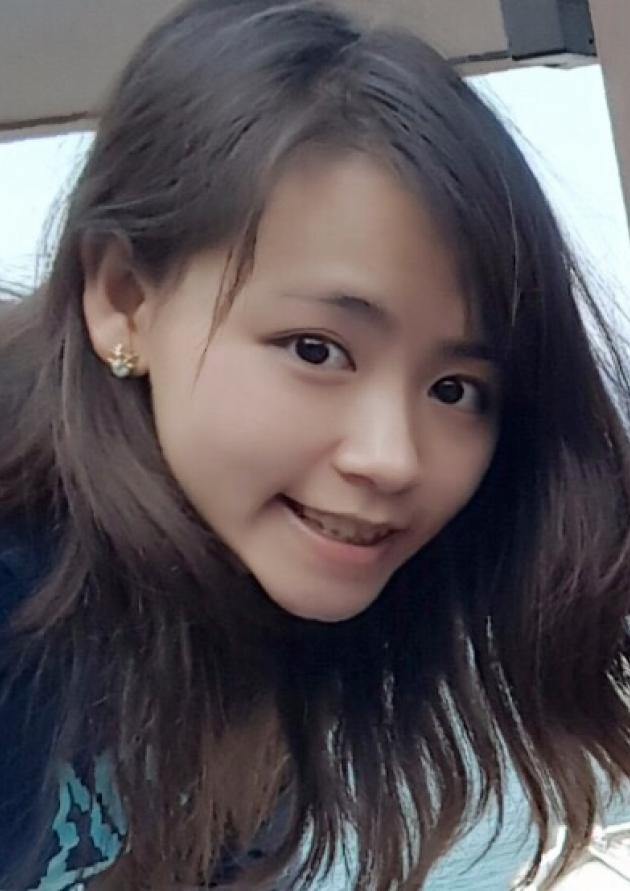 Chan Tsui Ling, Diamond
Sustainability Intern (2017 Fall)
Year 4, BSc in Environmental Management & Technology
'Once the things start, you just can't manage to stop them.' It is a statement for depicting the change of the environment, as well as the office life I have experienced in Sustainability Unit. I have never thought of working in a unit for almost one year as an intern but what urged me to do so was the passion for making a little change on our campus from my colleagues and managers. Works can be boring even though the nature of the job is associated with your ambition and vision. What I have learned here was the importance of being willing to keep exploring every single chance to express your idea and enthusiasm, which will, sooner or later, lead you to the ideal position that you have always been dreamt of.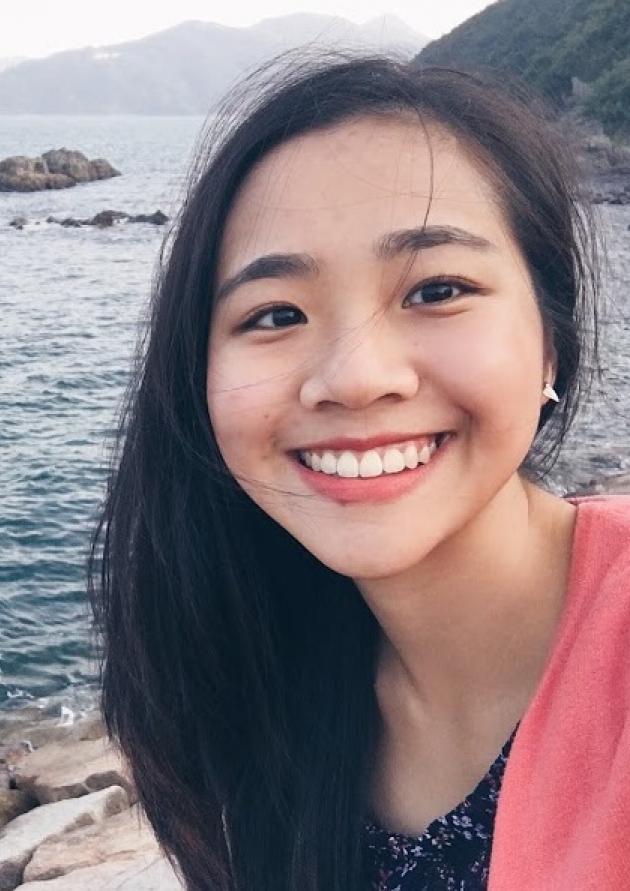 Ching Weng Ni
Sustainability Intern (2017 Fall)
Year 4, BSc in Chemistry
The past one year working as an intern at HKUST sustainability unit was definitely one of the best decisions that I've made throughout my entire university life. I've learned so much about how people's actions, even if it's just minor ones, has the ability to bring major and positive change in our environment. Although it was a short time being an intern, but being able to witness HKUST going plastic bottled water free before I graduate feels extremely good! Thank you for having me, for I have gained so much this year!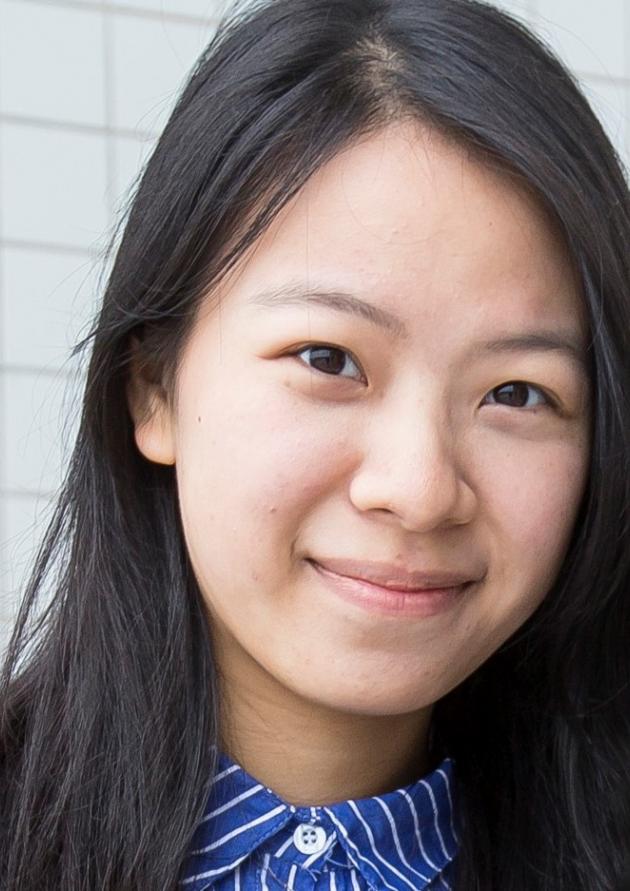 Lai Man Po, Bobo
Sustainability Intern (2017 Fall)
Year 2, BSc in Environmental Management & Technology
I enjoyed the time here a lot! The colleagues here are so nice and helpful. Being the intern in Sustainability Unit allows me to carry out real campaigns in the campus. Through the Green Pro-P and No Straw Week, I understand more about the general students' awareness and behavior in environmental protection. This inspired me to work even harder to promote sustainability in our university and the society. Everyone of us has the power to make a change. Let's join the force and pave way to a greener UST!
2016-2017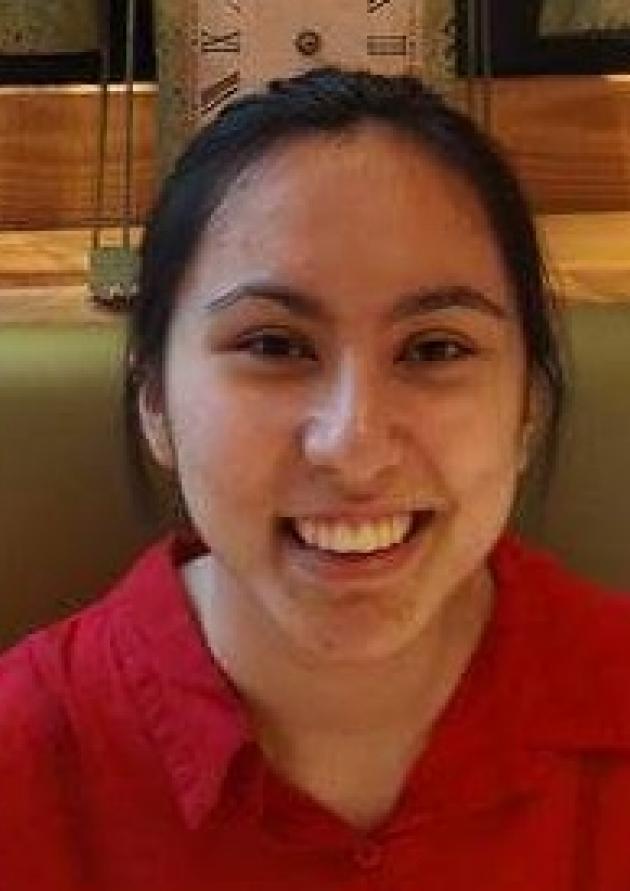 Jasmin Cengeloglu
Sustainability Intern (2017 Summer)
Year 3, BSc in Environmental Management & Technology
Sustainability to me is being able to solve complex and multidisciplinary 21st century problems with the efforts of different stakeholder. Being sustainable relies within one's morality. This summer, as an intern at the sustainability unit, as I was able to experience this first-hand. I was able to work with a group of students who are passionate about sustainability and was able to contribute to sustainability initiatives and projects on the HKUST campus. I hope my small contribution at the sustainability unit can help other students realize the importance of campus sustainability.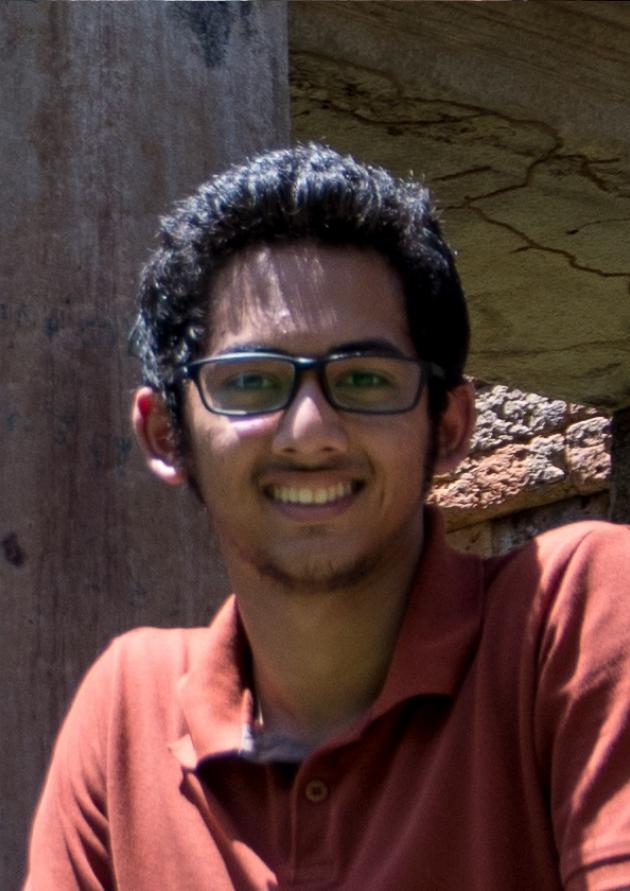 Turzo Bose
Sustainability Intern (2017 Summer)
Year 2, BEng in Chemical and Environmental Engineering
One of the most useful thing I did this summer was being a part of the Sustainability Unit of HKUST. Time and over, we have come across this term in our academic life. However, I was always amazed at how little was actually being done. This internship not only provided me with the opportunity to work towards making our campus more sustainable, but also helped me discover my passion for the environment, as much as declaring a minor in environmental engineering. Being a Green Lab Intern, I was provided with a wonderful opportunity to blend the material that I learnt in class with new skills that I acquired during the internship to solve a real-life problem. I was blessed to have a vibrant and cheerful team to work with. Last but definitely not the least, the experience would not have been so valuable without the constant support from Loretta, Denise and Davis. Thank you all for the wonderful experience.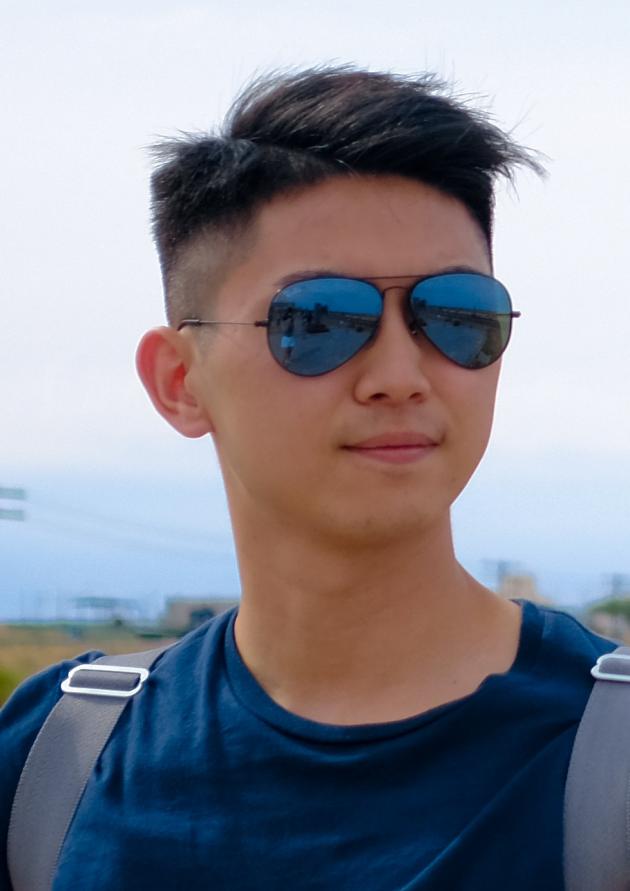 Ip Wing To Victor
Sustainability Intern (2017 Summer)
Year 2, BSc in Environmental Management & Technology
This summer internship at Sustainability Unit was definitely the greatest thing that happened in my university life! As a student majoring in Environmental Management and Technology (EVMT), I always want to apply what I have learnt into something more practical. Sustainability Unit gave me precious opportunities to work out the concept of sustainability. This internship also broadened my career horizons. I was mainly responsible for marketing work, in particular designing posters and organising green student activity. Although it was challenging to promote sustainability through a short period of activity, it is grateful to receive positive feedback from student as our efforts are being recognised.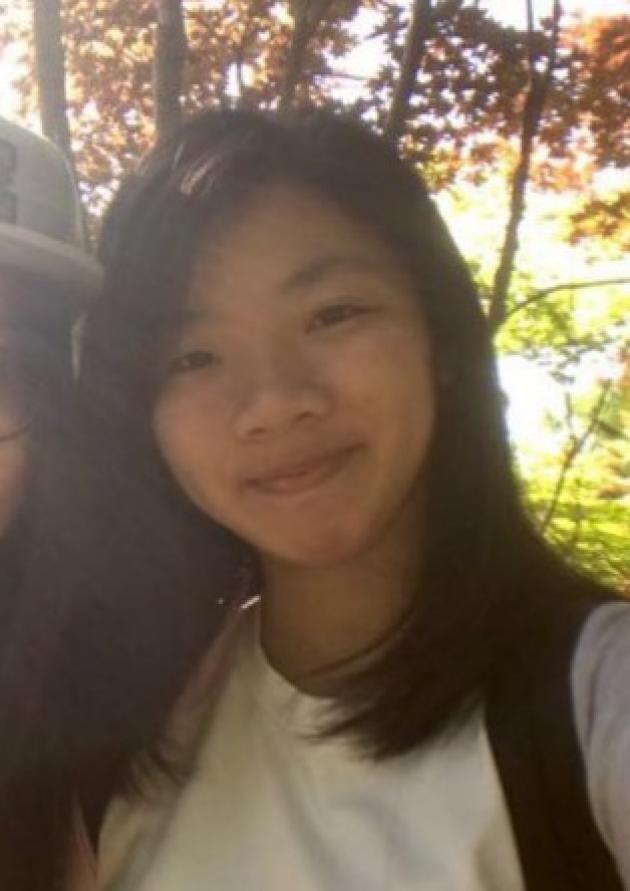 Yau Hiu Shuen Natalie
Sustainability Intern (2017 Summer)
Year 1, BSc in Environmental Science
Sustainability cannot be achieved by a group of passionate people solely but the entire humanity. The matter is whether there is a pioneer who is willing to take the lead and motivate others to be their followers, that is the Sustainability Unit in HKUST. Doing internship in Sustainability Unit is far more than I expected. It is beyond doubt a valuable opportunity for you to get a better understanding on the wastage problem in UST. The data regarding the paper, straw and plastic consumption that I have collected prompts me to make changes in my lifestyle. From organizing different gardening workshops and on-campus campaigns to participating in different cross-departmental meetings, the tasks provided me a different perspective on how different departments are working together to create a green and sustainable campus.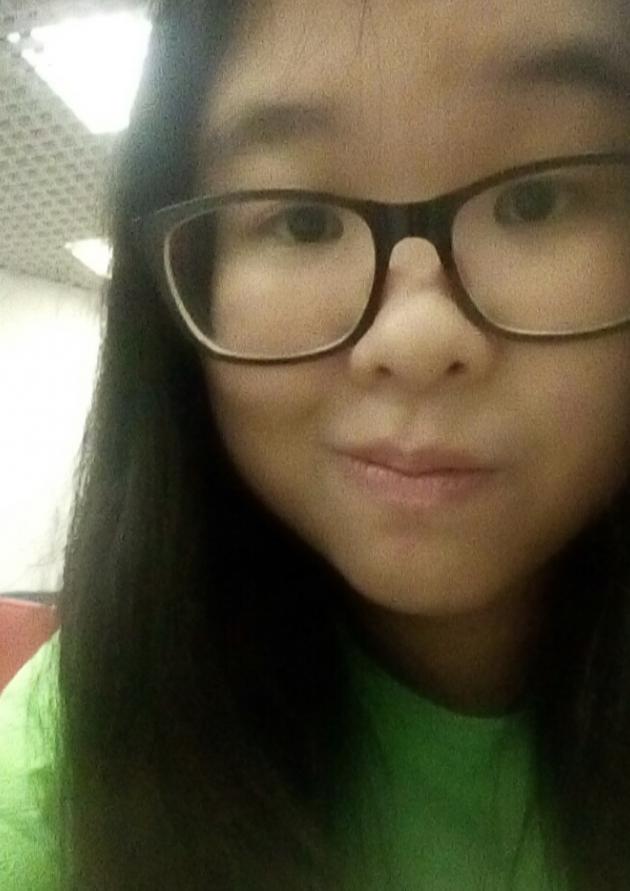 Yeung Choi Ying Marian
Sustainability Intern (2017 Summer)
Year 2, BSc in Biochemistry and Cell Biology
Being an intern in the Sustainability Unit was definitely one of the greatest experience in my University life. I am so grateful to have cooperated with all the interns and our supervisors, Davis, Loretta and Denise, who always listened to our opinions and showed support to our crazy thoughts. Under their guidance, I was given many opportunities to work with different departments or companies to improve the sustainability performance of the campus. Throughout the 3-month internship program, the wide variety of projects, ranging from event implementation to promotion, has equipped me with new technical skills, including logistics management, video editing and photoshop skills. It is really my honour to have contributed towards green campus development, and seeing more and more students and staff devoting their time and efforts to make our campus more sustainable.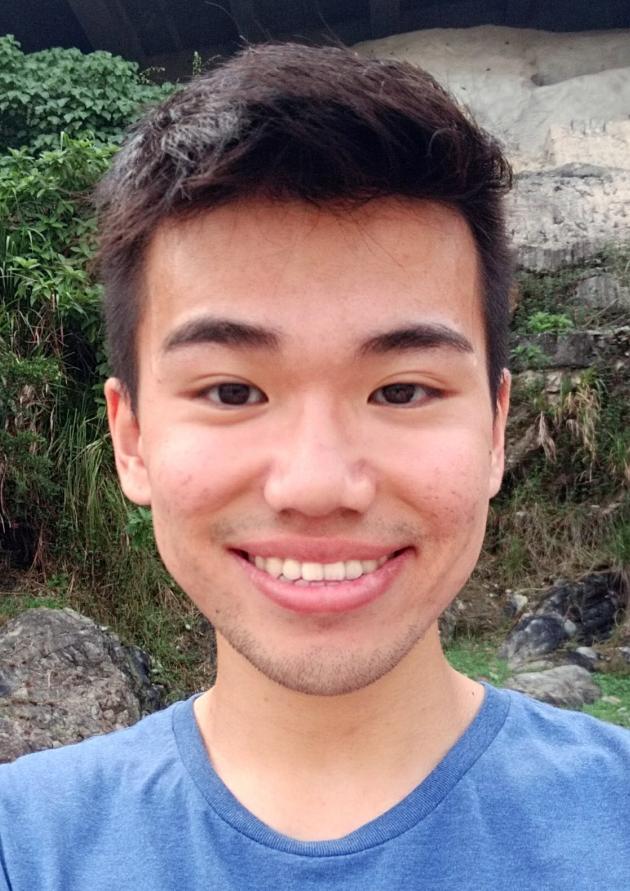 Rinaldi Gotama
Sustainability Intern (2017 Spring)
Year 4, BSc in Biological Sciences
Sustainability should not be just a concept, but a way of life in this era. When our water becomes more toxic, our air more polluted, and our flora and fauna more diminished, we have to be more careful on our way of life. Turn off unused electronics, eat cleaner, recycle your trash, and do not condone the use of palm oil in your food products - always check your labels! Being an Green Labs intern in the Sustainability Unit has let me expand my knowledge about sustainability not only in the research industry, but also in many other aspects of life. I am glad to have spent my time with such friendly and warm people here, who have made me feel secure and comfortable in my workplace.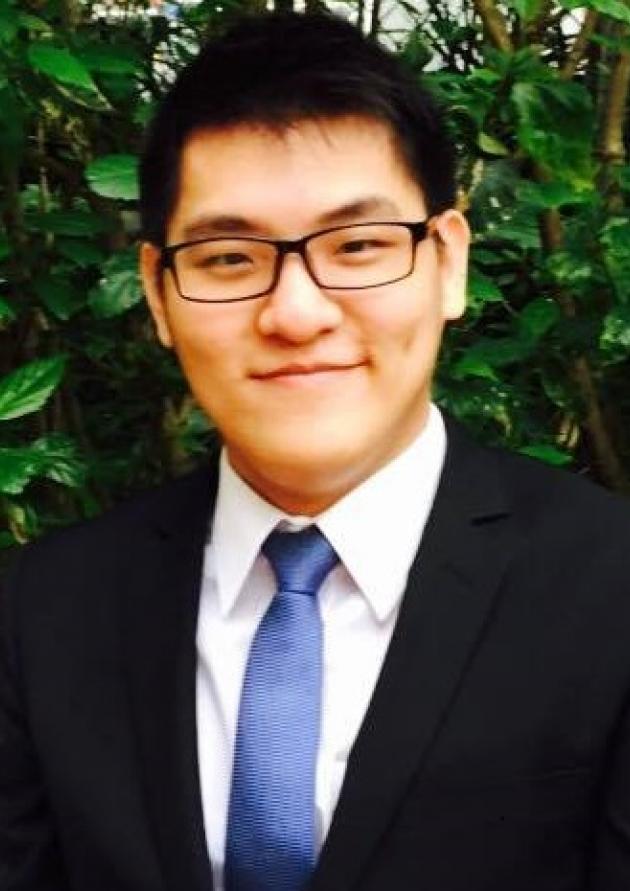 Chan Yik Chun Jacky
Sustainability Intern (2017 Spring)
MSc in Environmental Science and Management
I have been in love with gardening since secondary school. That's why I applied for this internship program instantly to be a part of HKUST's gardening club and I made it! This internship program included a wide range of duties, from taking good care of organic farm in LG7, to organizing the environment week activities; from taking good care of the organic fertilizers production from organic waste, to organizing gardening activities. With no doubts, this is one of my greatest working experiences of all time, with passionate colleagues and teammates. This program encouraged me to engage myself into environmental field in the future. We, as a part of the HKUST community, should all commit ourselves to environmental issues like waste reduction, energy saving by changing our lifestyles and we can absolutely do way beyond what we have been doing to save this wonderful planet. All in all, this is an excellent program for all environmental enthusiasts, especially to those who are in love with gardening and horticulture. I definitely encourage all students to be part of the HKUST Sustainability Unit, to spread the 'sustainability' culture within this school. I shall be grateful to be a part of it once in my journey at HKUST.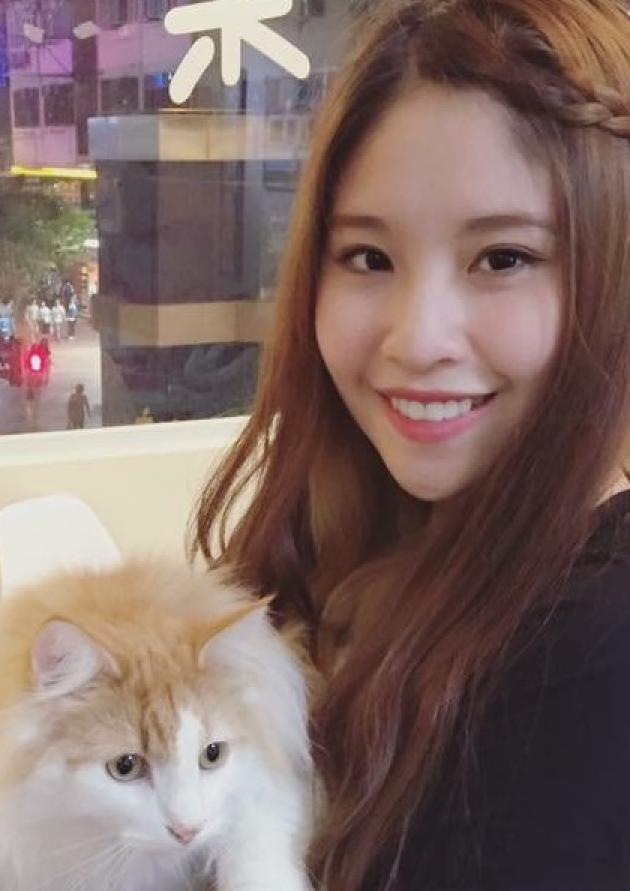 Poon Maan Ki Katie
Sustainability Intern (2017 Spring)
Year 4, BSc in Global China Studies
This internship truly broadened my career horizons. I was given chances to involve in a wide variety of projects ranging from conducting waste audit, taking part in daily operational management to holding large scale student societies recycling activities. This internship provided me many interesting but challenging hands-on experience. Other than new found technical knowledge I gained from various given tasks, this internship also sharpened my interpersonal skills as cross-departmental communication and meetings are always required! As an environmental optimist, I am so glad to be part of the team and play a role in promoting HKUST sustainability.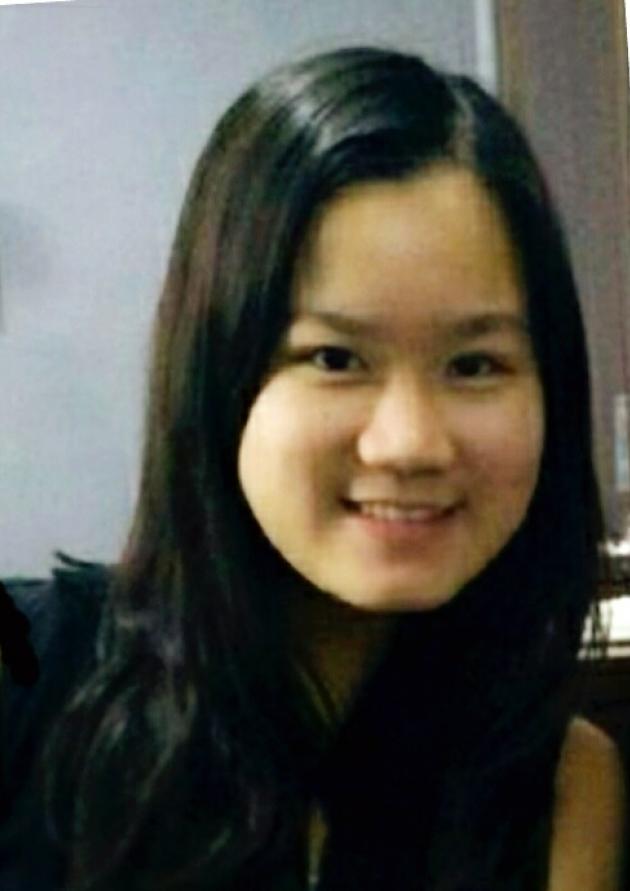 Shiu Hoi Yin Karlie
Sustainability Intern (2017 Spring)
Year 4, BBA (MARK, MGMT, ENTR)
Turning unwanted animal bedding into some useful composite and conducting waste audits by sorting trash, coordinating the gardening club and sticking signage on bins... Sustainability is actually much more intriguing when we get our hands dirty! This internship is far more intriguing than what I expected. Rarely would a business student get the chance to put on protective wear. From the hands-on experiences to participating in the plastic water bottle free campaign, designing a poster for the new sustainability-related course, locating and distributing recycling bins, and contributing in the food waste collection trial. The variety of work offered here never gets you bored. Differ from other departments, the Sustainability Unit is the change initiator, resistance comes with every new action but that is where the challenge lies on. Join us if you share the same vision!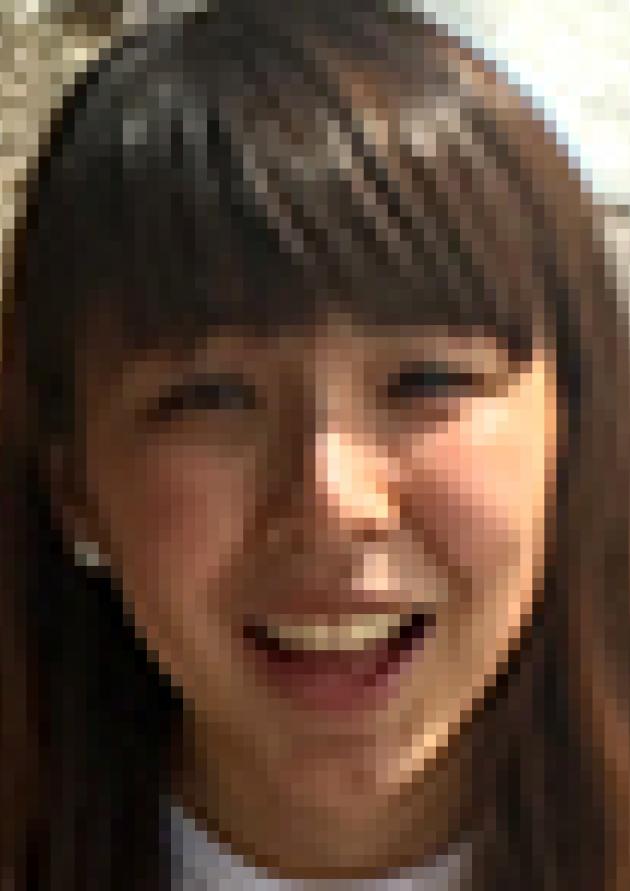 Sin Wai Yin, Sammy
Sustainability Intern (2016 Fall)
Year 4, BEng in Civil Engineering
To me, sustainability is not solely a concept but also to be realized with various possibilities in the form of space, innovations and lifestyles. My interest in issues relating to the environment and community lead me to be one of the Interns here where I could be involved in different sustainability projects and research on campus. I feel grateful for the opportunity to take part in a broad range of interesting duties, to communicate and interact with different parties and to work with a group of people sharing the same passion and putting sustainability into real actions. Equipping myself with better skills and experience, I really enjoy the time in the Sustainability Unit, to do what I love and love what I do.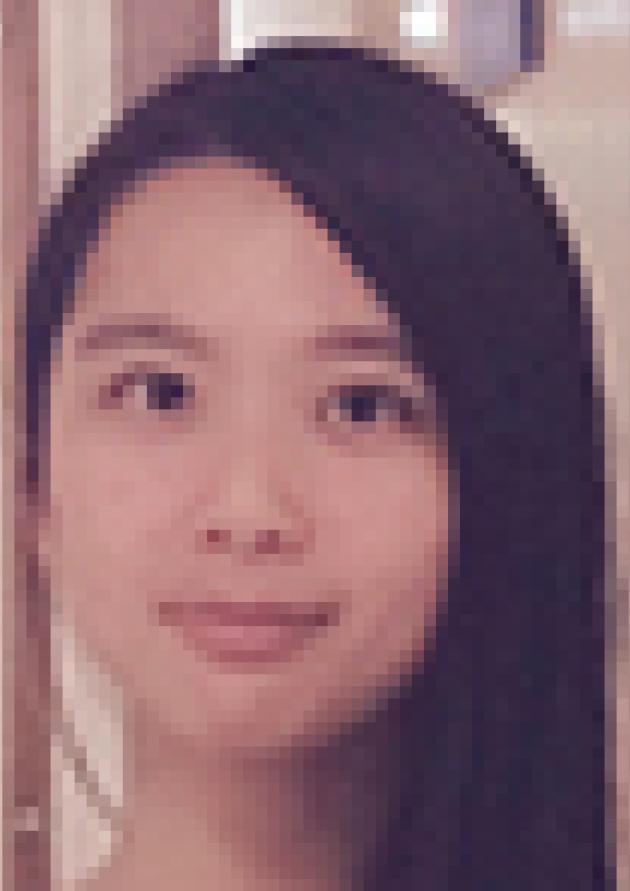 Xu Shiyao
Sustainability Intern (2016 Fall)
Year 4, BSc in Environmental Management and Technology
Sustainability is not just about doing simple recycling and turning off the light, but promoting a win-win solution for human activities and environmental conservation. It is a great opportunity to be an intern in sustainability unit to get involved in daily operational projects to provide innovative solutions for university sustainability. We can find sustainability in almost all the locations in UST, such as LSK, Computer Barn, Laboratory and even the Congregation Ceremony! Every small effort counts and from the sustainability report, we know we are improving by the performance data. Sustainability unit is a warm place that you can always share your opinions about sustainability and be carefully heard. When your suggestion becomes reality, you can get great sense of belongings and achievement.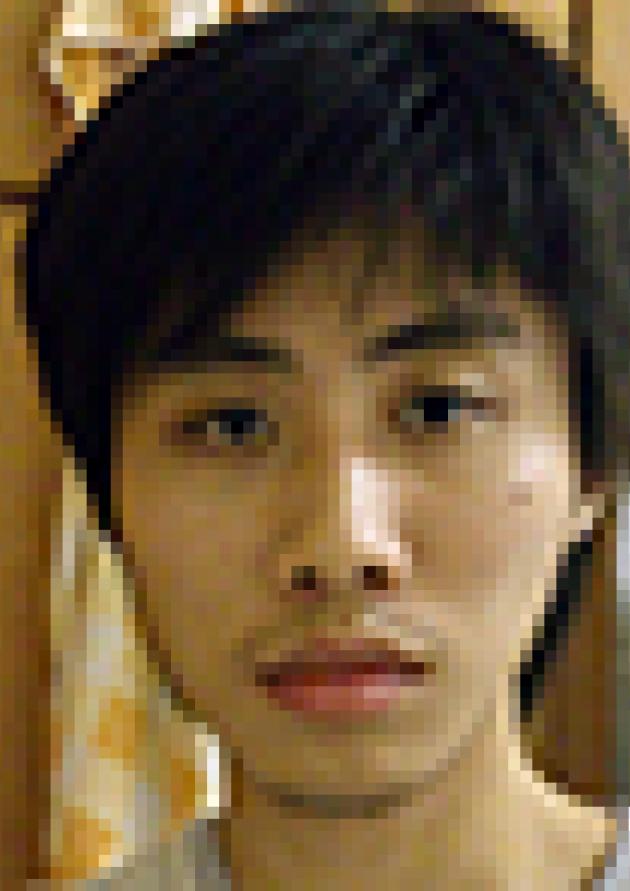 Yeung Chun Chung Richard
Sustainability Intern (2016 Fall)
Year 3, BSc in Environmental Science
I believe there is still a long way to go for the human civilization and our campus to become truly sustainable. In my view, the key transition we have to make is to reconnect ourselves with Nature, not alienating from it. In my philosophy, understanding opens the door of love. Only when people know about Nature sufficiently, will they love and live with it in harmony. With this in mind, it is essential to accumulate knowledge and experience in order to effectively and responsibly educate people to think "Nature". This is why I devote myself to become a researcher and an educator. In addition, gardening (growing food) is an easy-entry, outdoor and intriguing activity that can allow any person of any age to get in touch with Nature directly (and literally to get a bite of the "energy" you and Nature spent together afterward). It is indeed a great experience to be a gardening and landscape coordinator in this semester. I learn a lot and made a lot of friends and the most important thing is, I get a chance to contribute through my thought and action. Nonetheless, the world is big, my sole effort is definitely not enough. I strongly encourage people to become part of this Human-Nature reconnection endeavor.
2015-2016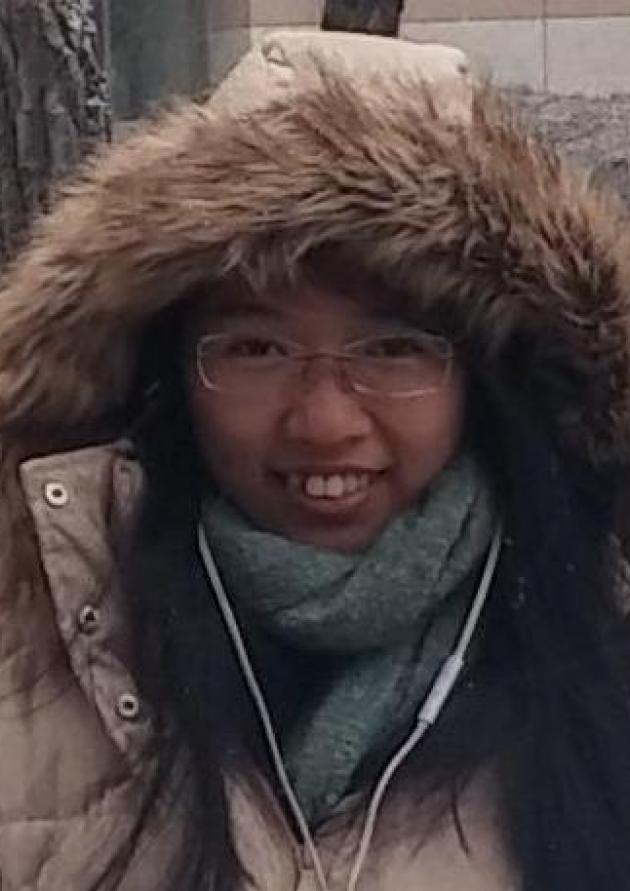 Carmem Hung
Sustainability Intern (2016 Summer)
Year 2, BSc in Environmental Management and Technology
Sustainability is an essential issue. Though many people may not be aware of the concept of sustainability and its importance, it is our responsibilities to spread this concept to the community and achieve it in our campus. I am honoured to be part of the team in promoting and achieving sustainability in UST. Being an intern in the Sustainability Unit, I had the opportunity in getting to know more about the things done and planned by our school in achieving sustainability. I am very lucky to help in these meaningful projects and make them happen. Working in here not only enriches my knowledge on various green issues, but also provides me hands-on practices in finding ways to solve them. This is really a special experience.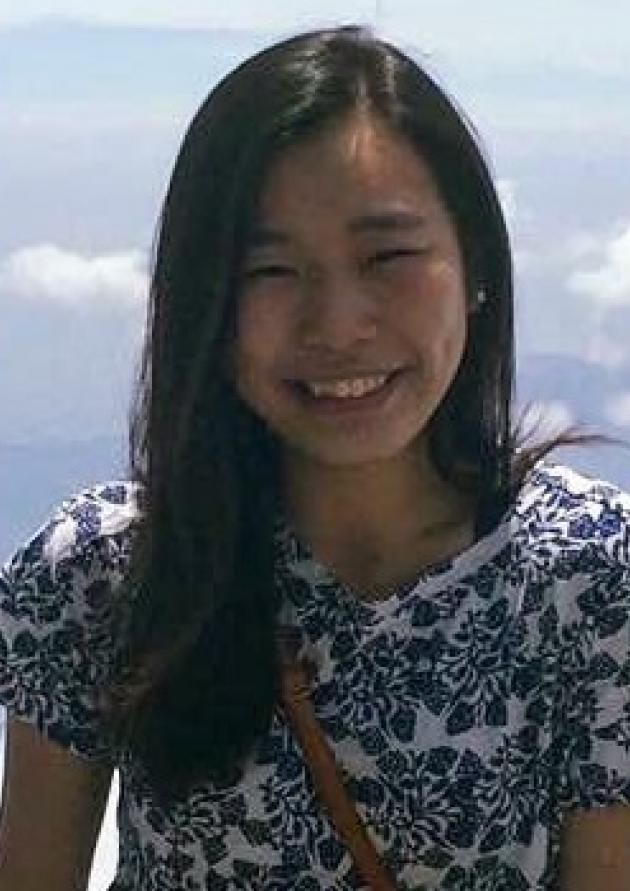 Carmen Suen
Sustainability Intern (2016 Summer)
Year 3, BSc in Environmental Science, Minor in Humanities
I have always been a very determined and passionate individual who dream of pursuing a career in sustainability green field. With my specialization in environmental science and art studies, I have decided to take up this challenge at HKUST Sustainability Unit and contribute more towards green campus development and environmental conservation. I am also fortunate enough that my skills and knowledge in generating designs of promotional material, developing competition events can help building a more sustainable and green HKUST. The word "sustainability" often invokes the idea of environmental scientists. As an intern here, I always keep in mind that sustainability is a big issue in our lives, and what can be more valuable than the only place where we know life cannot just exist, but thrive. Indeed, there is no Plant B. I am super excited to work with HKUST Sustainability Unit and grow with this vibrant community.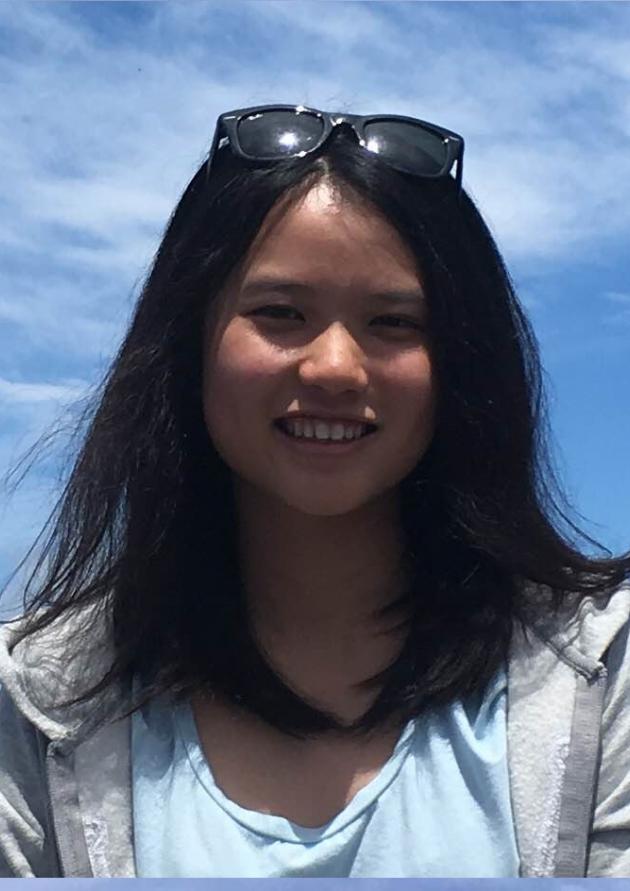 Chan Sum Yi
Sustainability Intern (2016 Summer)
Year 3, BSc in Environmental Science
This internship opportunity is more than a job experience to me. Besides working on my assigned tasks, I am given ample opportunities to explore more possibilities to promote gardening and sustainability on campus. As a gardening and nature lover, I enjoy working on gardening activities and our beautiful landscapes on campus a lot. I am really excited about taking part in some challenging yet meaningful projects. It would be great to witness them happen on campus. I am also blessed to work with other nice and passionate people in office. They are very supportive and encouraging. Hope that together we can promote a more sustainable community in HKUST!
Vaishak Anirudh
Sustainability Intern (2016 Summer)
Year 3, BSc in Biological Sciences
I believe that making the environment more sustainable is essential as it is essential for the future generations to have access to the resources in our planet Earth. This is a difficult task. Thus, starting from our campus is a small, but important step to improving our environment.Working as an intern in HKUST Sustainability has been a great experience for me. I was surprised to meet warm, and friendly people here. I have learnt so much more about the energy-related issues facing the laboratories of HKUST and have acquired new skills. Though the other interns I am working with are from different cultural backgrounds and speak different languages, I am able to get along well with them, as we do the group projects together. I enjoy working here.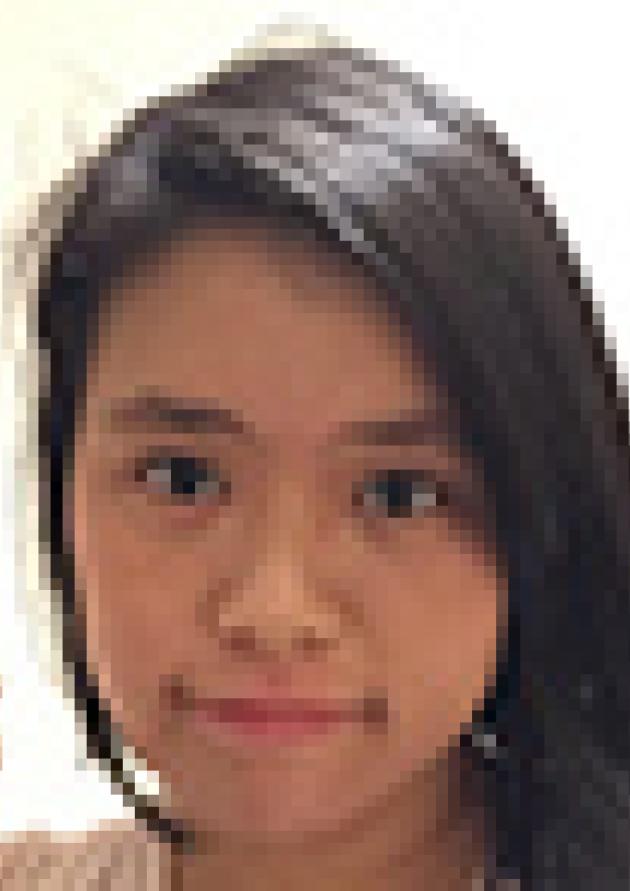 Veronica Qin Ting Li
Sustainability Intern (2016 Summer)
Year 1, BSc in Physics
Having started my sustainability career on campus through the Eco-Reps, I am excited to expand on my previous work, now as an intern for the Sustainability Unit. It is an honour to be able to participate in, and learn from, the many projects that will increase the campus's positive impacts on the environment. Not only have I learned to tackle various problems in sustainability projects, I have also been able to overcome my own weaknesses and strengthen my skills. As a bonus, I have been blessed with the opportunity to collaborate with amazing people who have diverse talents, friendly personalities, and a shared, genuine passion for the environment. I hope that, through our work, we can motivate other members of the HKUST community to contribute to the ever-growing sustainability efforts on campus.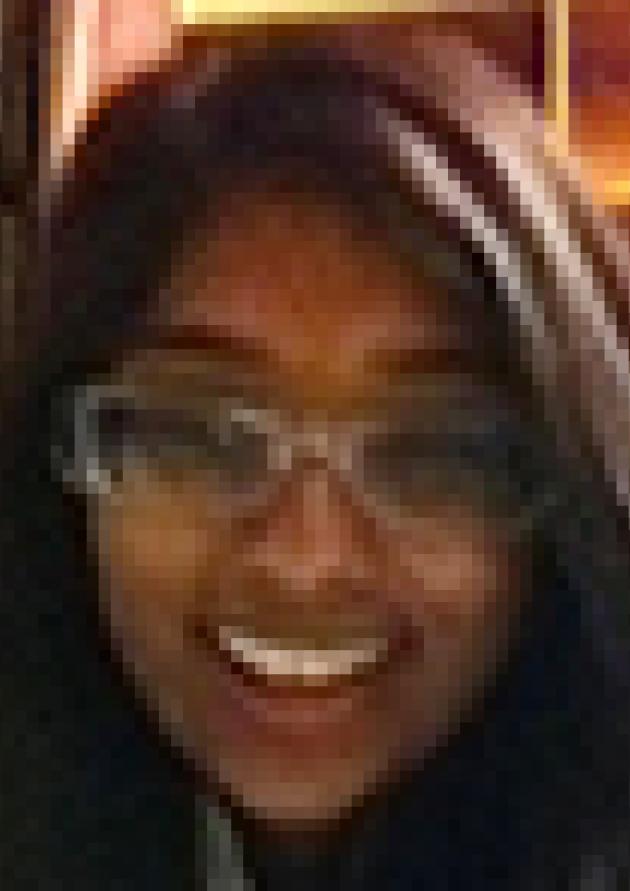 Varna Kanungo
Sustainability Intern (2016 Winter and Spring)
Year 3, BBA in Marketing and Information Systems
Contributing towards making the environment more sustainable is something that I have always wanted to do and this internship paves the way for just that. Having this opportunity not only helped me gain professional workplace experience, but also allowed me to work in collaboration with people who are friendly, open, and hard-working making it a very enjoyable time for myself. This is the perfect platform to learn new things, enhance your interpersonal and analytical skills as well as make the campus around you greener!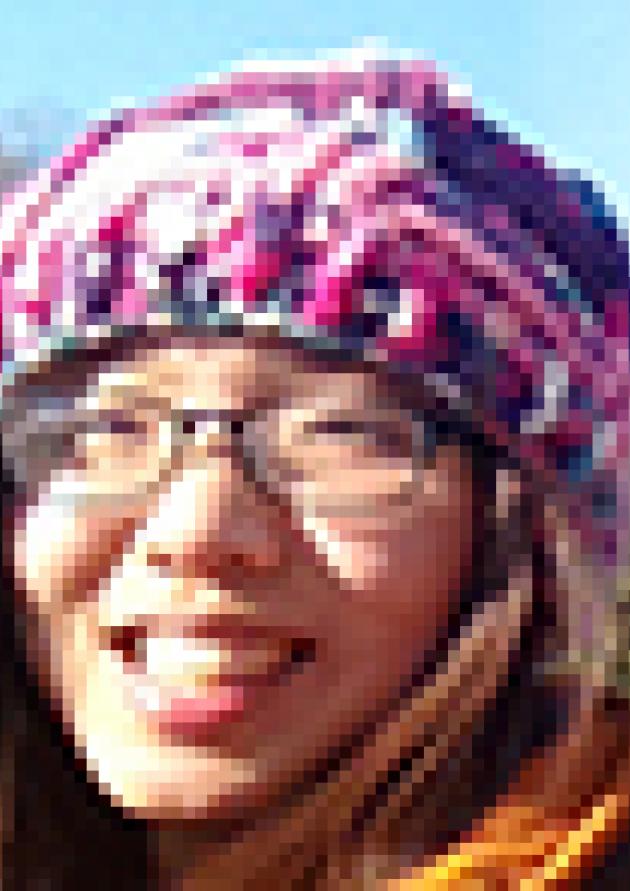 Meichen Lee
Sustainability Intern (2016 Winter and Spring)
MSc in Environmental Science and Management
With determination of devoting myself to the lifestyle and profession that contribute to a greener and more sustainable world, this internship has offered me a precious opportunity to further pursue my dream. Having most of my previous experiences in environmental related researches, the investigation of sustainable landscaping in Sustainability Unit make me realize that engagement with different stakeholders is also very crucial at implementation level. Besides, I really enjoy the passionate teamwork with other interns from different backgrounds, brainstorming about different issues altogether and had the marvelous outcome that could not be achieved by myself.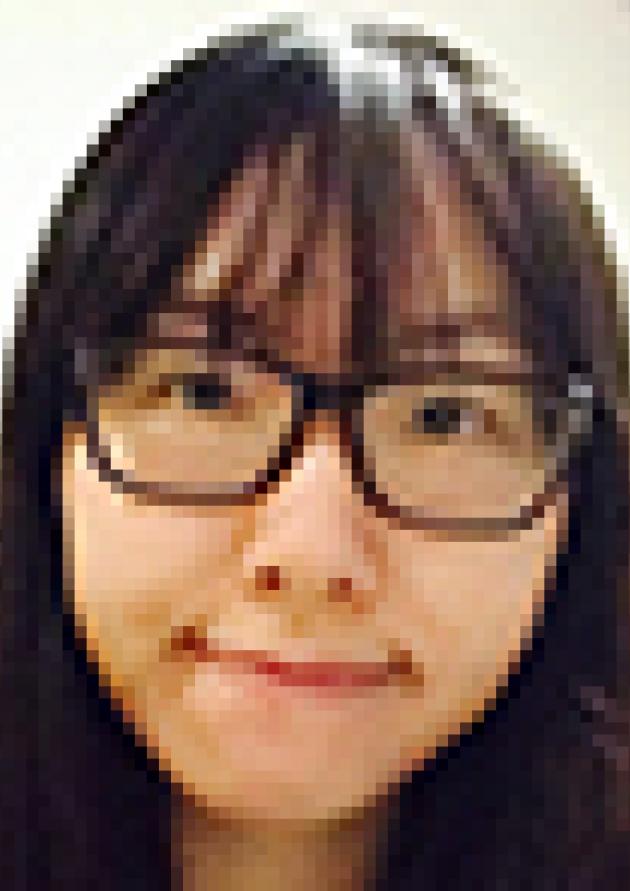 Yip Ching Yi Cathy
Sustainability Intern (2016 Winter and Spring)
Year 3, BSc in Environmental Science
Unforgettable memories! In our unit, there are interns from Hong Kong, Indonesia and Taiwan. Despite different cultures we have and mother tongues we speak, we created a friendly and collaborative working environment and enjoyable learning atmosphere as well. We have been working on different projects individually but through discussion, we supported each other and learned from each other. For me, focusing on sustainability employability for graduates research really broadens my horizons and I am glad to have this precious opportunity of conducting the survey. Not only would planning and working on this practical project help me gain hands-on experience in doing researches, but also motivates me to think from the perspective of sustainability and further explore on the sustainable lifestyle.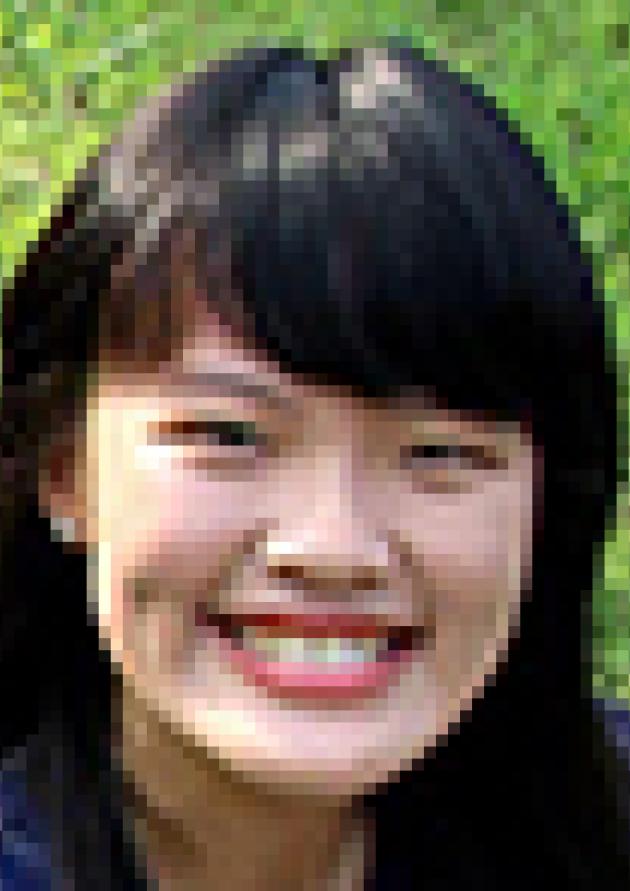 Au-Yeung Ka Po
Sustainability Intern (2016 Winter and Spring)
Year 2, BSc in Environmental Management and Technology
Effective communication is vital when we want to promote sustainability. All key stakeholders need to get involved in the collaboration process if we want to hold a successful green activity. It will never be an easy task to build a consensus of different parties. However, challenges can be always addressed with the help of other passionate interns and staff here. This internship experience including organizing green activities in the promotion period makes me feel clearer about my future career prospect.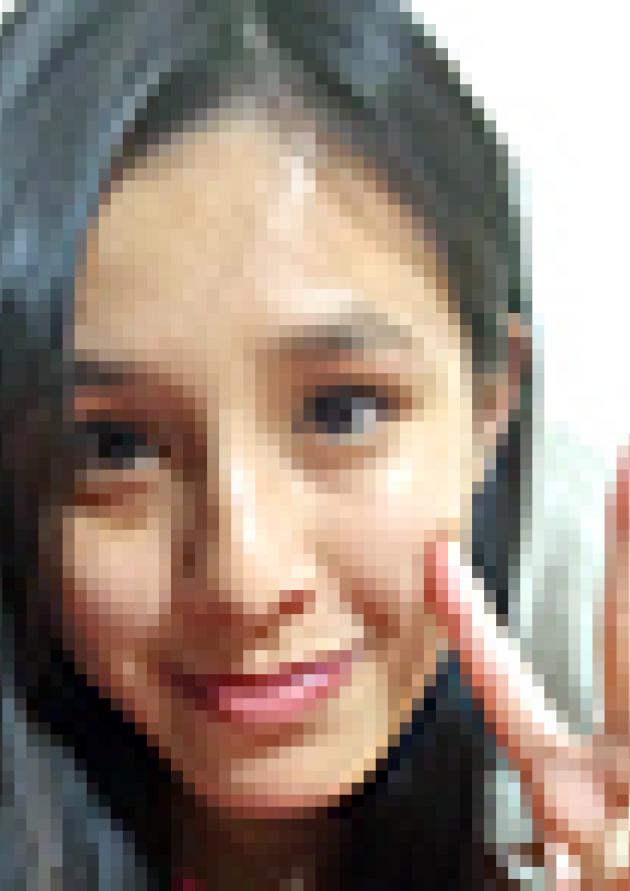 Leung On Yee, Angela
Sustainability Intern (2016 Winter and Spring)
Year 2, BSc in Environmental Science
I love gardening and like to join activities related to gardening. So it is a great chance for me to be a gardening club coordinator who can organize gardening activities and update Facebook page to let everybody know the latest movements of us. This gives me an opportunity to brainstorm how to promote and encourage students to join the gardening club. Gardening is one of the most important issues of sustainability as plant and human are interdependent. Bringing gardening culture is similar to bringing green culture to the university. As a gardening lover, it is perfect to organize and promote gardening activities, at the same time, spreading green culture. In the coming semester, I will try my best to let more students and staffs engage in gardening and green culture.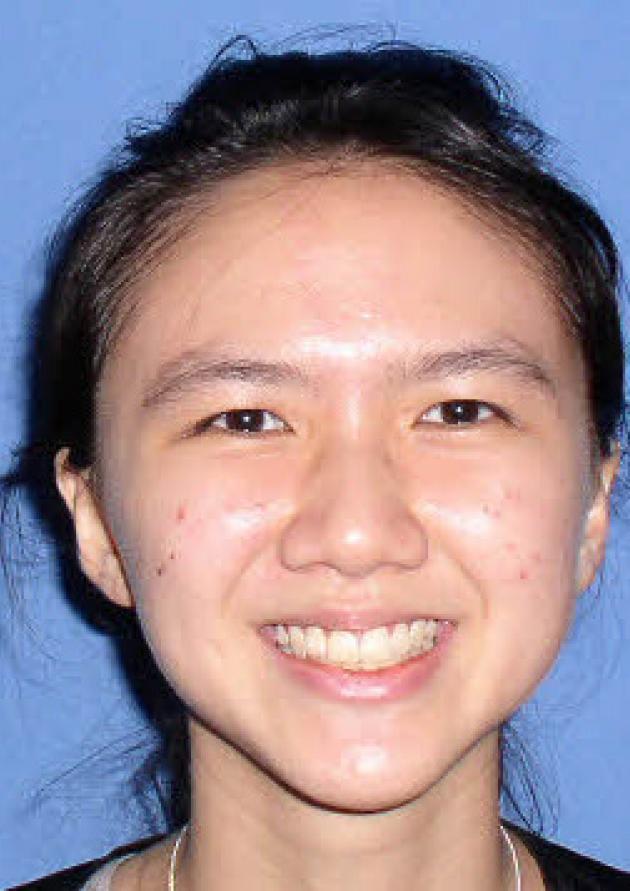 Chen Yuying
Sustainability Intern (2015 Fall)
Year 3, Business exchange student from National University of Singapore
Having always wanted to pursue a career that allows me to work for a social cause, I realised that with my specialisation in supply chain, working to create green supply chains would be the most applicable. Therefore, while having my exchange in HKUST, I decided to take up this challenge at the Sustainability Unit to learn more about the field and really enjoyed it. Having acknowledged and seen the need for Sustainability in our society, I feel even more compelled to contribute when I return back to Singapore. Having a first hand experience working on a research paper on Sustainability Graduates was really difficult but it was an experience I would not have experienced if not for this internship!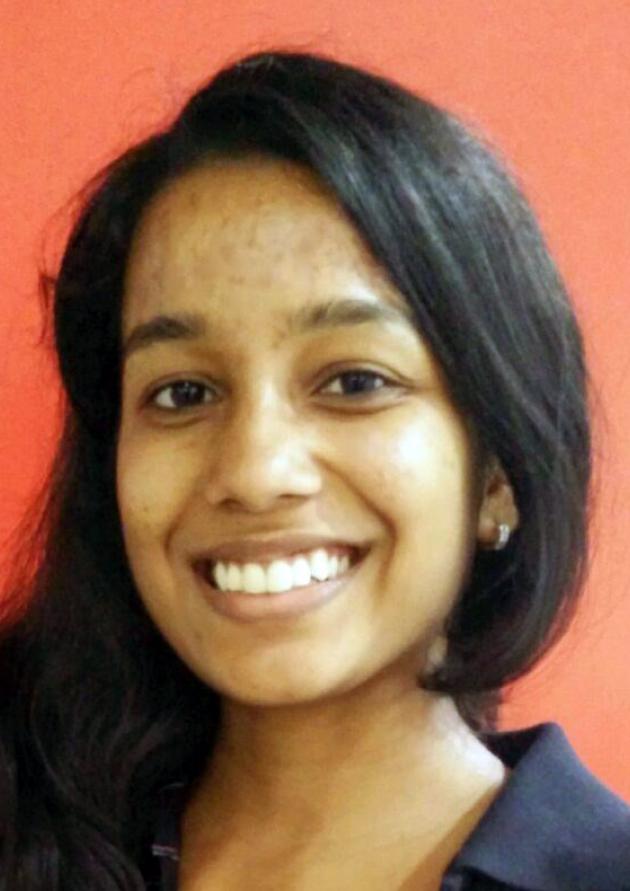 Sneha Balasubramanian
Sustainability Intern (2015 Fall)
Year 3, BSc in Environment Management and Technology
I have been trying to contribute towards environmental conservation and management for a few years now and this internship is a huge stepping stone along the way. While getting to enjoy the feeling of holding a close to real job, I am also fortunate enough to be promoting issues that I can relate with on a personal level. This is the perfect opportunity to learn new skills while helping improve sustainability in HKUST.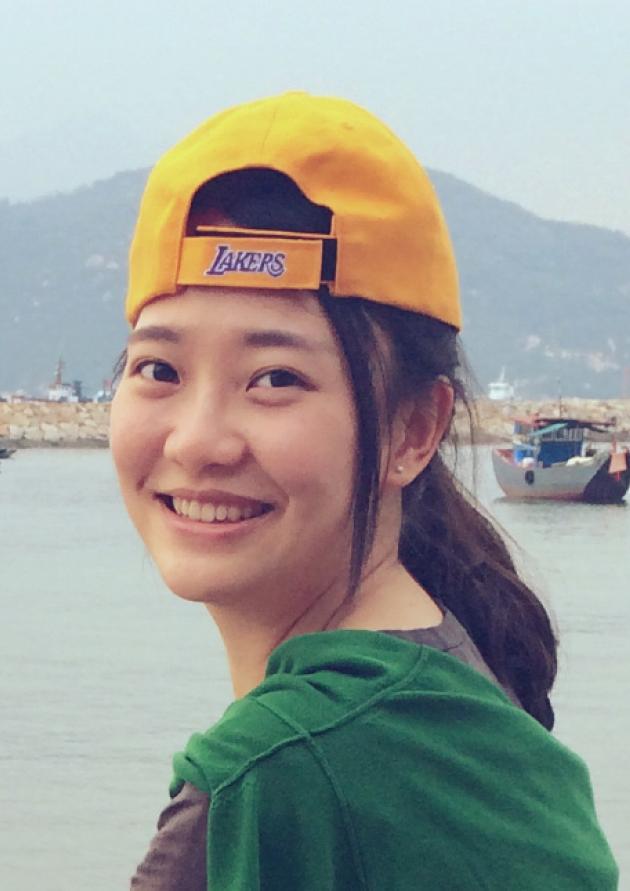 Stacy He
Sustainability Intern (2015 Fall)
Year 4, BSc in Environment Management and Technology
To me, Sustainability is so much more than solely resource conservation or green plants; more importantly, it is the strong driving force and question mark always pushing for better solutions. Sustainability requires thinking hard, being creative and effective in problem precaution and solving, which makes this precious internship opportunity challenging yet rewarding. I have been using my skills and knowledge to generate designs of promotional material, plan competition event and develop contents for annual Sustainability report; I am sure there is much more to do and learn in the future work and I am really excited about it! I remember Davis said, "Once a Sustainability family member, always a Sustainability family member", and that is indeed the case. I always feel welcome, being cared and encouraged. Moreover, I enjoy considerable autonomy and flexibility in planning my work schedule and solving problems, which really stimulates creativity and passion. Not only to learn sustainability's wide implications for all aspects of our lives and contribute to make HKUST a better place, but I also get to grow with the vibrant community enhanced by Sustainability Unit's substantial efforts.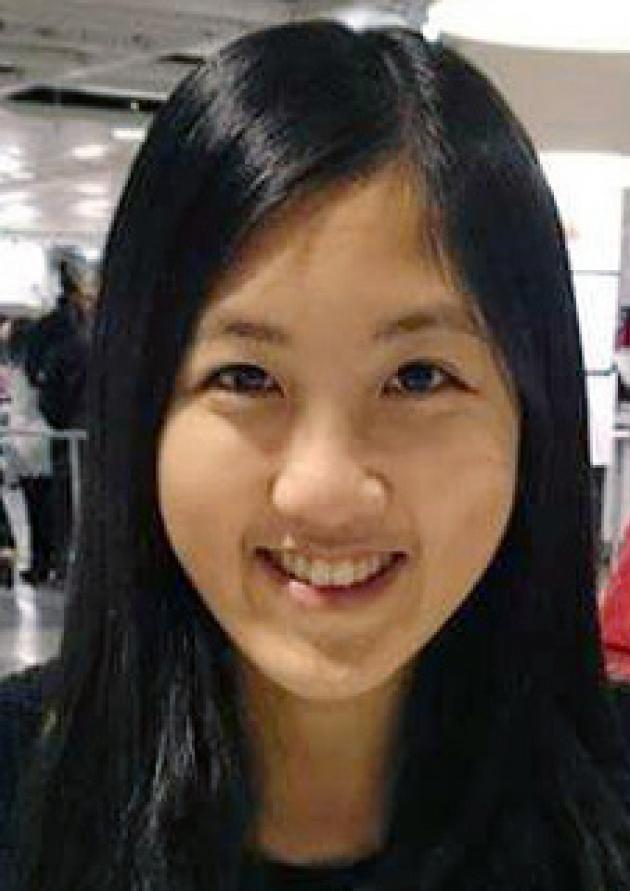 Leung Wing Suen, Zandra
Sustainability Intern (2015 Fall)
Year 4, BSc in Environmental Science, Minor in Business
After I was admitted to the Environmental Science major, my sensitivity towards the environment has been greatly enhanced. I realized that integrating sustainability ideas in the community is a daunting task, so starting from the campus would be the first step. This internship has given me a remarkable experience on promoting green concepts around the campus. I am grateful to be involved in several projects, promoting and implementing them. Although different obstacles related to inter-departmental coordination or technical problems are facing ahead, my colleagues are helpful to assist me in tackling them as well as improving the projects. Engaging more students and staff in contributing to sustainability indeed provided me a great sense of satisfaction.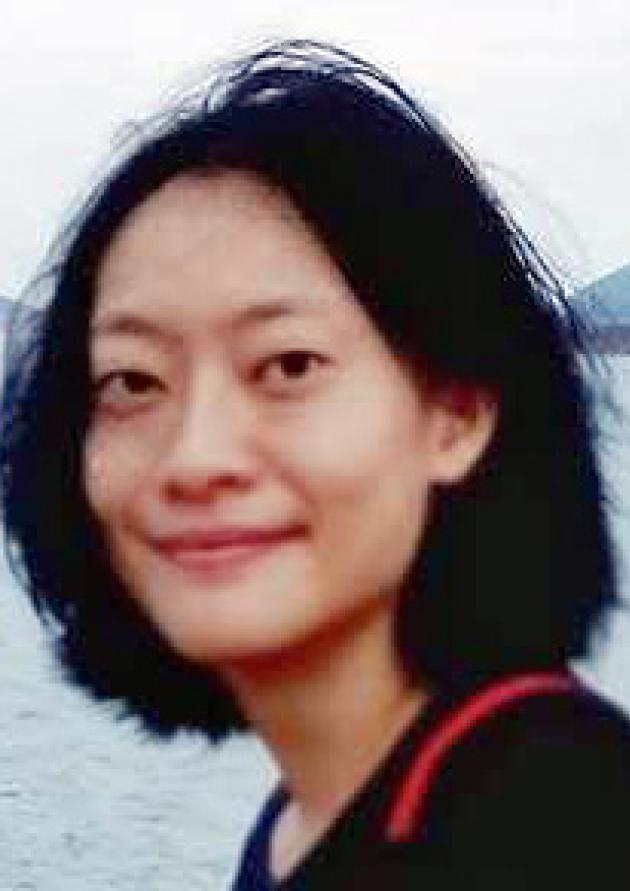 Yang Yu, Julie
Gardening Intern (2015 Fall)
Year 1, MSc in Biotechnology
As a gardening lover, I definitely wouldn't miss the chance of becoming the member of gardening club. Then I think, why not becoming the coordinator of the club to have further participation? Now I'm organizing activities and managing the Gardening Club page on Facebook. This experience gives me the opportunity to think about how to initiate activities and organize a club well. It also gives me so much fun when interacting with other club member with whom we share the same hobby. During the internship, I'm going to do my best to bring more fun to the club. Let's enjoy the green and cultivate the green culture!
2014-2015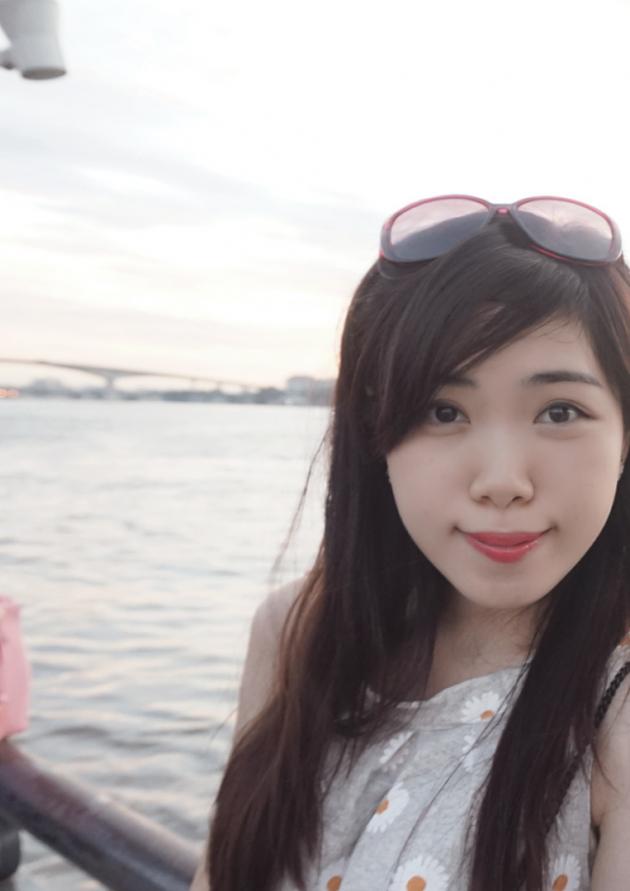 Cheong Tsz Ki, Kiki
Sustainability Intern (2015 Summer)
Year 3, BBA in Economics, Minor in Mathematics
Sustainability is essential in every aspect of our lives. Working in the Sustainability unit gave me lots of opportunities to work as a Think tank. As we had to take care of different projects and events, collaboration was strongly demanded. Fortunately, Davis, Loretta and Carmen gave us high autonomy and control in implementing our projects. What I believe is, this trusting and supportive atmosphere is the core factor, which makes us actualize our potential and become a more refined and organized individual. The most inspiring lesson I learnt from this internship is to learn how to actualize what you planned. Word is always easier than action. Therefore, always think a few steps ahead of your plan will really facilitate not only your work, but also your life journey.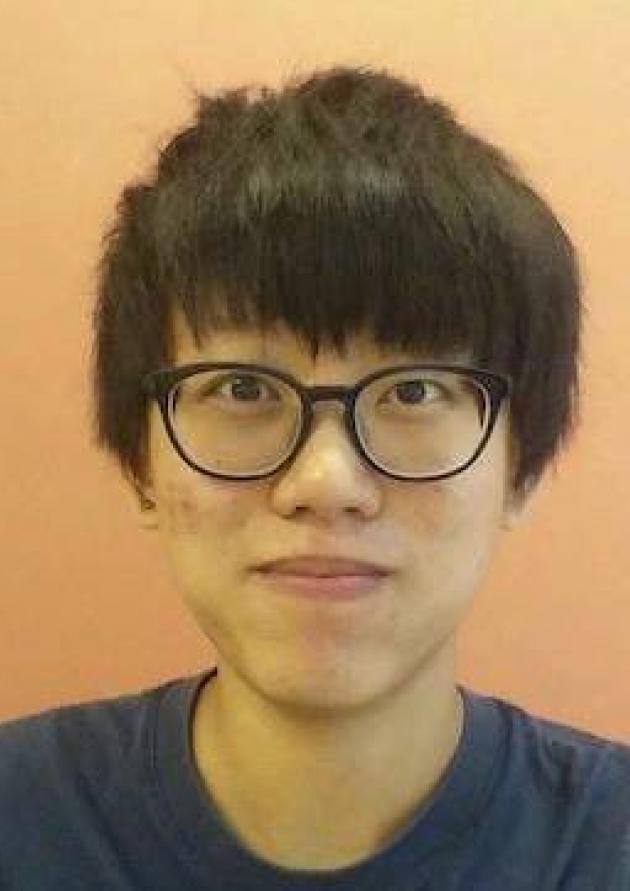 Lee Wing Man, Maris
Sustainability Intern (2015 Summer)
Year 4, BSc in Environmental Science
In recent years, I have been concerning about the environment. Not only did I try to change the lifestyle of my family, but I also encouraged my friends to be more environmentally friendly. Yet, I still wondered what else can be done. This internship provided me the answers.In this internship, I mainly worked as a coordinator of the Gardening Club. Since it is a newly formed club, many preparation and organization works of both the orchard and the club were needed. I tried to collaborate with other green organizations, getting UST members involved, and help in creating a green and comfortable campus. I also took part in other green events such as the O'camp recycling program and food waste reduction activity. I learned more about the career perspective through this internship.Thanks to people from the Sustainability Unit. They are really encouraging, especially when I got confused. Hope that their passion can motivate more and more UST members. Let's grow our vibrant community together!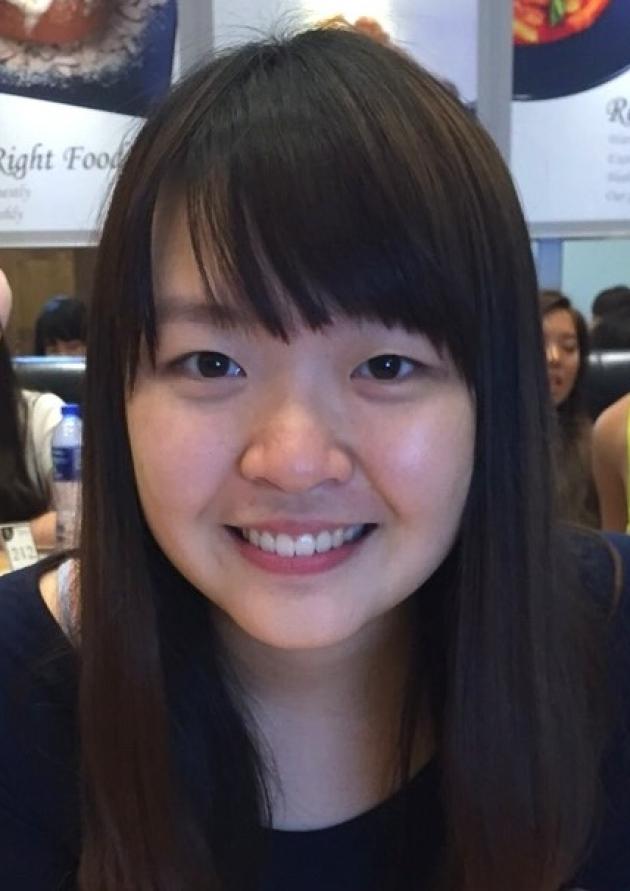 Liu Ka Yee, Priscilla
Sustainability Intern (2015 Summer)
Year 3, BSc in Environment Management and Technology
It has been my pleasure working in the Sustainability Unit and it gave me the most fruitful experience in university life. As a communication and social media intern, I had to take care of campaigns and projects and also worked on branding, promotion and social media. I have got the chance to interact with different school departments and student societies, and I realized the challenges and possibility in sustainability on campus. I am very grateful to work with the people here. Staff are very friendly and they are really passionate about the environment. They put a lot of trust in me and gave me flexibility so that I could do my work confidently. Working with them definitely enriched my perspective towards sustainability and gave me insights into my future career.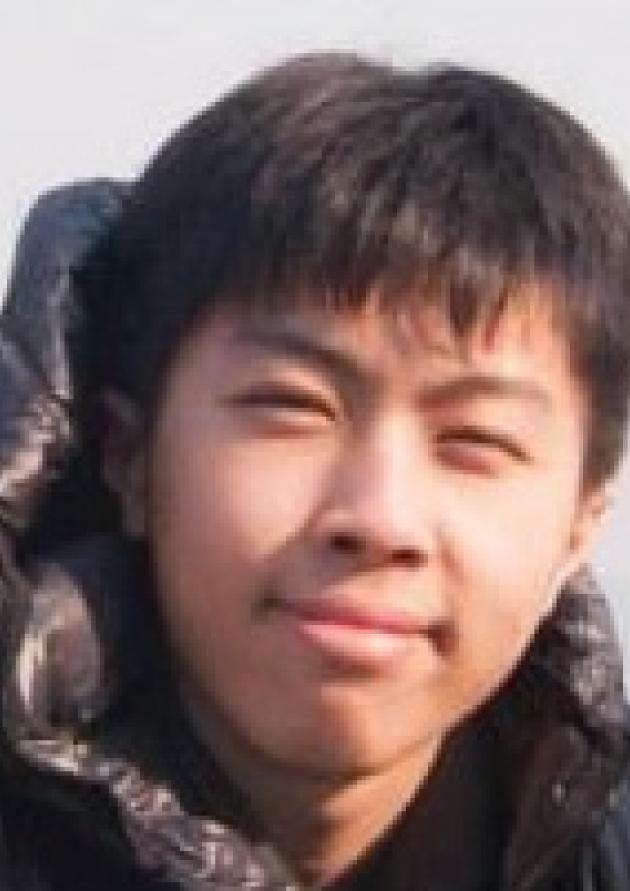 Tsim Chiu Wing, John
Sustainability Intern (2015 Summer)
Year 4, BEng in Computer Science
To me, green or sustainability is a lifestyle rather than restrictions which other may consider green means using nothing. Regarding last year's slogan of the sustainability unit, appreciation is the heart of sustainability; we can still consume food or other materials with the heart of appreciation. The key is to consume everything properly. I hope this idea would be widely spread. I am glad to have this great opportunity to work in the sustainability unit to have a glance of people working in the green field and to have more knowledge on sustainability.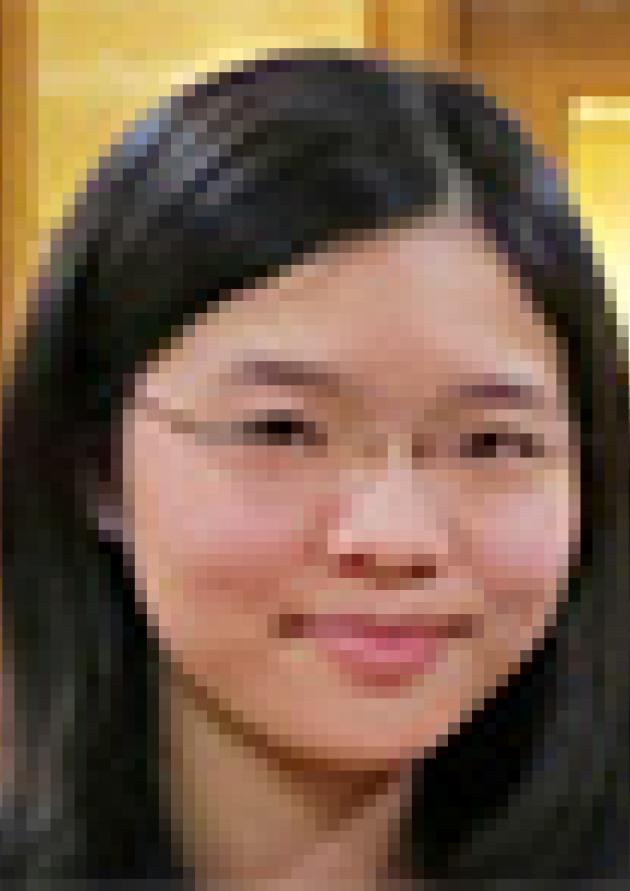 Chan Ho Yan, Cynthia
Sustainability Intern (2015 Spring)
Year 3, BSc in Mathematics (Option in Business and Management)
Mathematics students are not only confined to teaching or research paths! There are always endless opportunities to explore the world around us and I am pleased to have joined the Sustainability Unit to help make a difference at HKUST. My interests lie in the realm of statistical analysis and environmental protection. I am fortunate to take up the role of analyzing data, designing survey and carrying out studies on campus. This helps me understand the current situation and modify the campaigns held in the future. My work also includes updating the newsletter and reporting the recent activities at University. Whenever I encounter difficulties, people are always willing to help and keep me on the right track. Projects will not be held successfully without the supportive staff and their genuine desire to conserve the environment. I believe that achieving sustainability is not merely about slogans and the publicity generated by environmental projects. Actions speak louder than words; build good and green habits to make HKUST a sustainable community.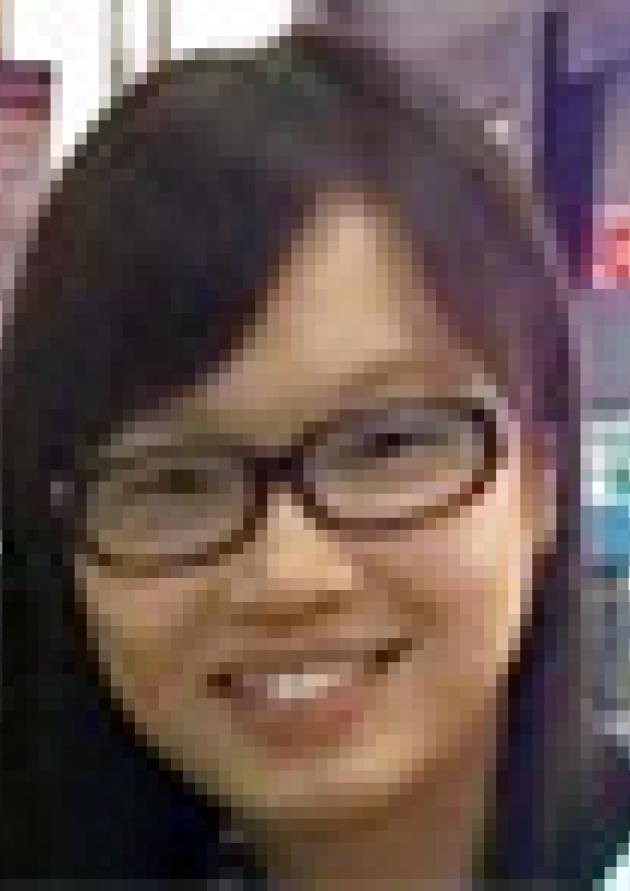 Carmen Cheung
Sustainability Intern (2015 Spring)
Year 2, BSc in Environmental Management and Technology
It has long been my dream to work in the field of environmental protection. Sustainability Unit offered me a precious opportunity to fulfill my dream and make me grow. I am responsible for graphics design, event arrangement and promotion. From all the projects I worked on, I have gained a lot of real-life experience in promoting sustainability on campus. At the same time, I know more about my strengths and weaknesses, which help direct my future career development. People here are so considerate, friendly and passionate about caring the environment. They provided support whenever I needed, which made me feel warm and more eager to do the best for every project. Working in the Sustainability Unit would surely be one of the most unforgettable experiences in my University life. With the efforts of other interns, I hope everyone in UST can learn to appreciate our environment.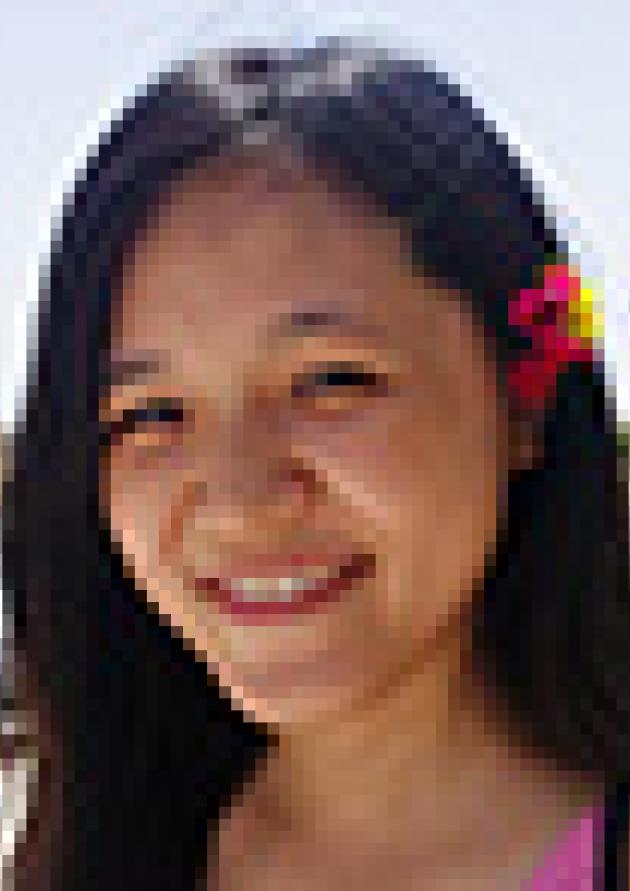 Wong Sum Yim, Fiona
Sustainability Intern (2015 Spring)
Year 3, BSc in Environmental Management and Technology
Embracing sustainability is a way for me to appreciate life. It allows me to see more possibilities in the eternity and consistence in everything. It allows me to think of how to treasure things instead of discarding them. These are all why I am so eager to promote sustainability to more people and become part of Sustainability Unit to drive the goal of sustainability on campus. Let's appreciate our life more by acting sustainably!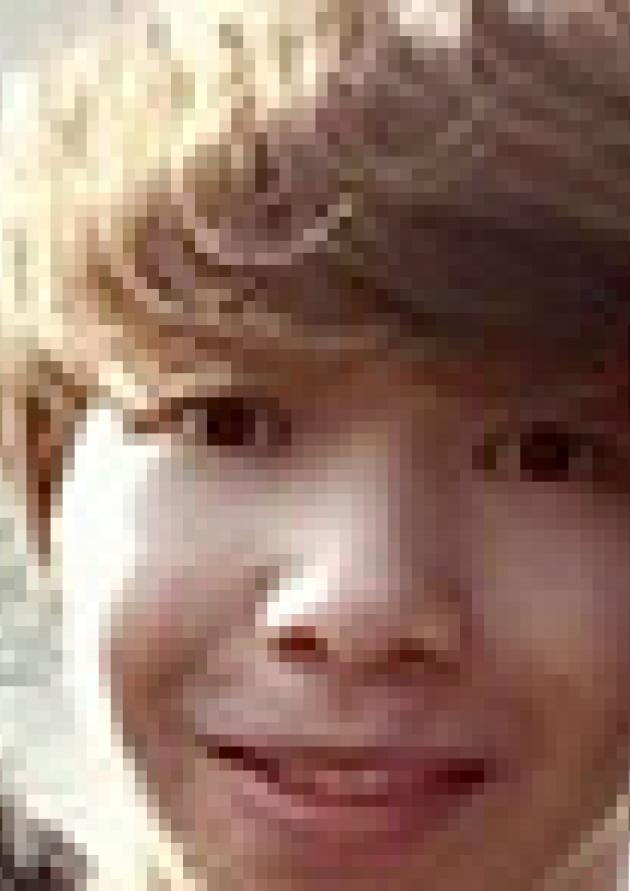 Terence Ho
Sustainability Intern (2014 Fall)
Year 3, BSc in Environmental Management and Technology
As a student majoring in EVMT, I hope to implement the idea of sustainability into our daily lives and even make changes to the world. I am glad to have the opportunity being an intern under the Sustainability Unit that I can bring my knowledge into full play while at the same time contributing to the university. I help organize the student engagement activities and also the promotion of sustainability on campus. These fruitful experiences have made me become more mature and responsible. Thanks to the warm working environment with the staff and other interns, they have made my internship more meaningful and inspiring. I hope the idea of sustainability is not only fulfilled in the university but also in the more complicated society by our bright and talented students from the Green HKUST.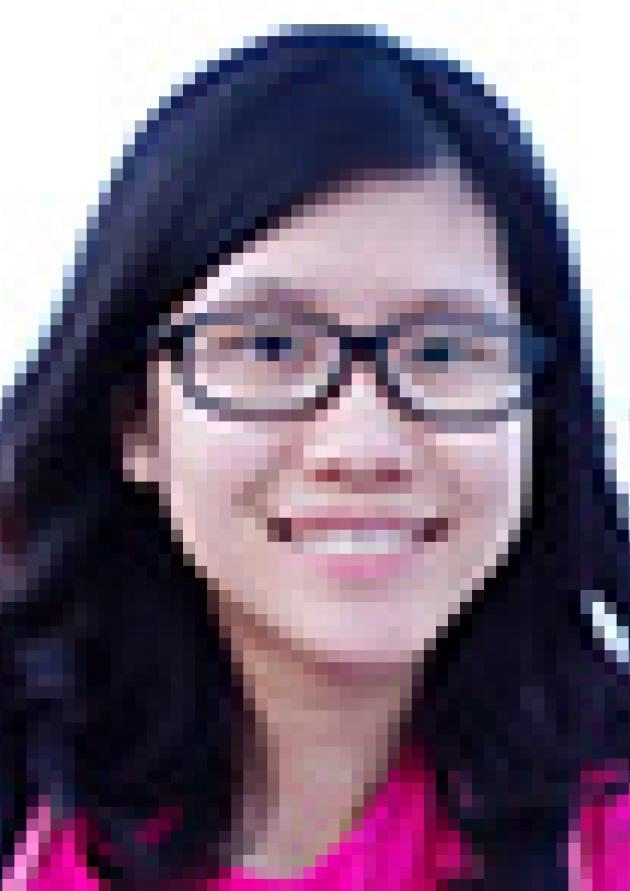 Grace Lam
Sustainability Intern (2014 Fall)
Year 3, BSc in Environmental Management and Technology
As a student majoring in Environmental studies, I have often looked for opportunities to engage people around me to care more about the pressing environmental issues. Living in UST with its sweeping natural beauty for two years, I found that there was a lack of understanding of the campus environment from some students. I am grateful to obtain a chance to work in Sustainability Unit to engage more people in appreciating the precious environment of our campus. I am responsible for some promotions and branding work in promoting the key idea of "Appreciation is the heart of sustainability." With the advice of the staff, I worked with other interns and shared ideas in project planning and promotion. The support and guidance from Sustainability Unit has benefited me in developing my potential, especially in design and contributing my academic knowledge to build a better UST campus.
Shirley Wong
Sustainability Intern (2014 Fall)
Year 3, BSc in Environmental Management and Technology
I have long been interested in different environmental issues since high school. After joining HKUST and studying in environmental management, I got more chances to learn about our world. Nevertheless, I am not satisfied with learning the theories only. I want to do something that has a real impact on people. The experience in the Sustainability Unit is memorable. I worked and helped in different activities. I am happy to see students participating and enjoying themselves! I really do hope that they are influenced by the events we held and we are continuing to build a more sustainable campus together. This job experience also nurtures my motivation for engaging in sustainability work after I graduate.
2013-2014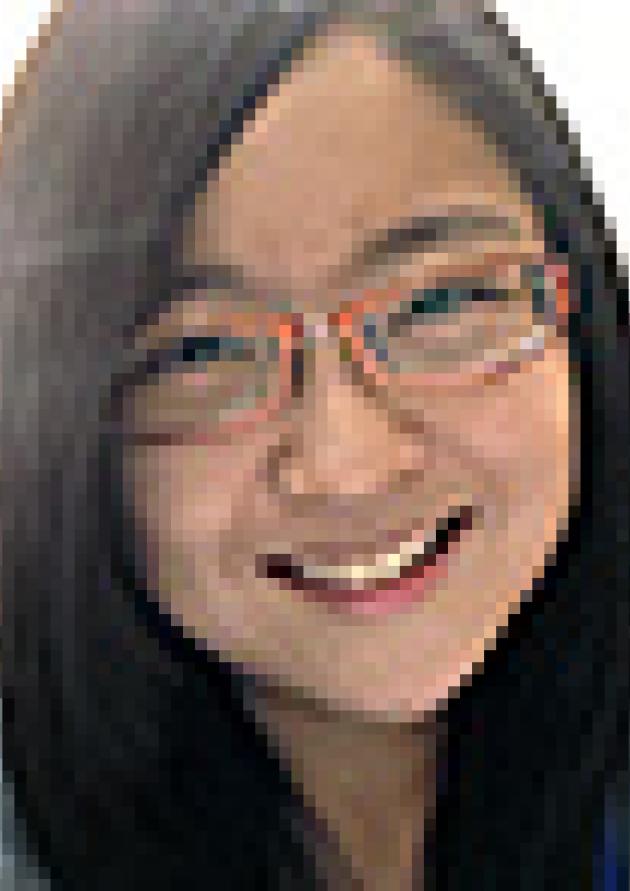 Lisa Cheng
Sustainability Intern (2014 Summer)
Year 3, BSc in Environmental Management and Technology
It wasn't long after I was admitted to HKUST that I discovered my interest in the environment, and especially sustainability issues. I participated in various green activities such as Grass Hour organized by EVSS and the Green Ambassador Program. To endeavor myself to contribute to society, I joined the summer internship program offered by the Sustainability Unit. During the internship, I mainly focused on branding and marketing. It was inspiring to work with the team and create various ideas and campaigns. Although the scale of work is more focused on the UST campus, I hope the message of appreciation and sustainability can reach more friends outside of UST as well.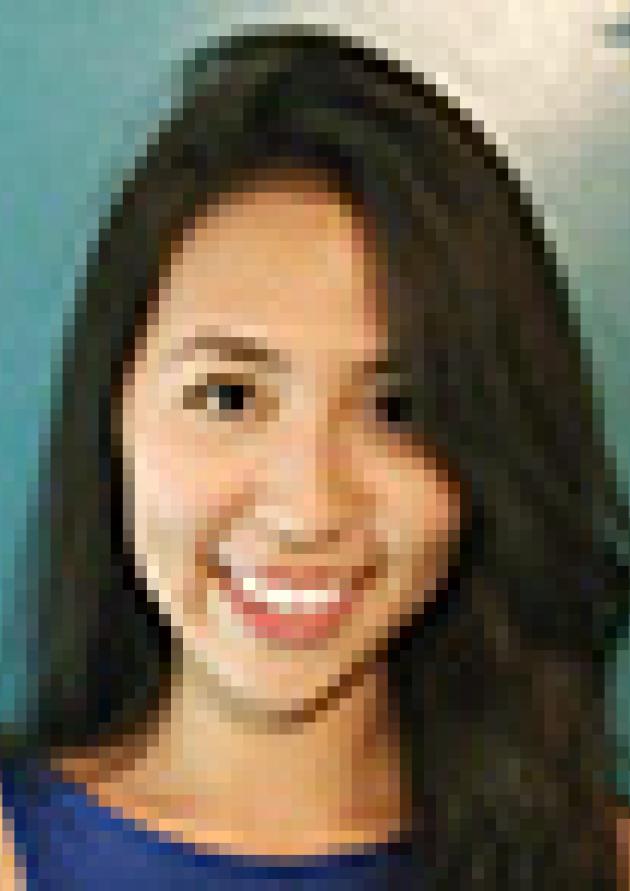 Monica Delucia
Sustainability Intern (2014 Summer)
Year 3, BSc in Environmental Management and Technology
Doing an internship at Sustainability Unit was one of the greatest things to happen in my university life. I never expected to meet such warm, friendly, caring, and passionate people as I found at Sustainability Unit. Though it is considered a new department at HKUST, people who work here are really passionate about making HKUST become more sustainable in every aspect. That makes this working unit a nice and cooperative team to work with. Interns were being collaborative in helping each other and our supervisors, Davis, Loretta, and Carmen were really keen in getting quick updates so they could give positive suggestions and advice to make the interns' work superior. The internship last summer has also given me a lot of lessons. The most important one was that I have become more flexible and adaptive when it came to the time when I had to approach other departments to collaborate with Sustainability Unit. After all, I hope the whole community of HKUST could take part in the effort of making a sustainable future of HKUST!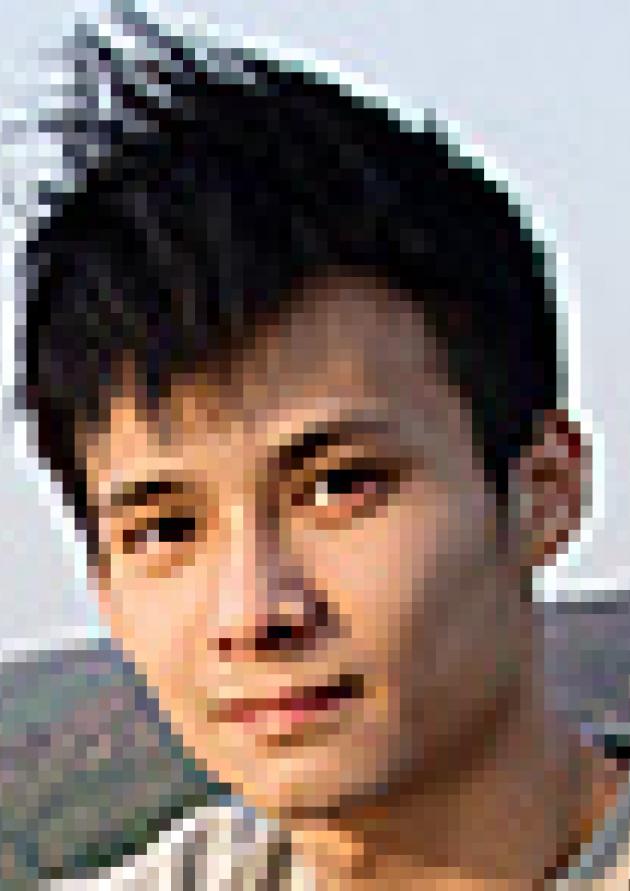 Tommy Tong
Sustainability Intern (2014 Summer)
Year 3, BSc in Environmental Management and Technology
As a student majoring in Environmental Management and Technology, I always want to involve myself in building something related to sustainability and raising the environmental awareness of others. After being the president of Environment Students' Society, I realized that student groups are so limited. This internship opportunity really allowed me to work on something similar, while in a much different and larger scope. It has been a valuable and enjoyable experience working in this Unit. I loved the passion of all the staff and interns. As a relatively new and small unit, we have set up great targets and we never give up even when we face obstacles. Working in this unit strengthened my belief in what we have been fighting for. And the best thing is even as interns, our opinions and ideas were always listened to, and we were able to propose and plan for projects that we think they could engage students in learning more about sustainability! The most important thing I have learnt from this internship is that we have to be consistent in our work of holding engagement activities in order to get students to learn. Sooner or later, they will be able to understand and develop the habit of saving the environment. Faith and passion, are what we need most for promoting the idea of sustainability. Let's build a green HKUST together!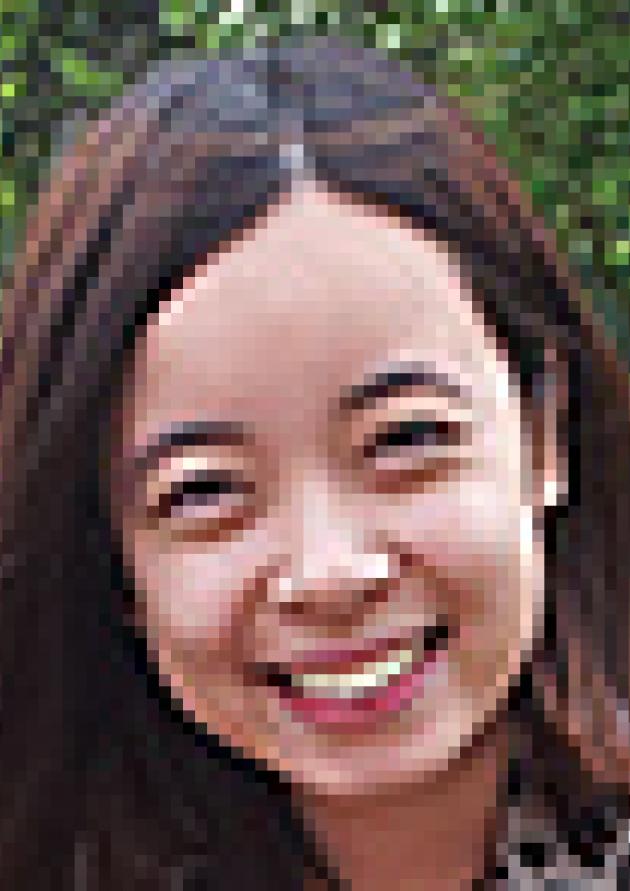 Tiffany Wan
Sustainability Intern (2014 Summer)
Year 3, BSc in Environmental Management and Technology
I feel so glad and fruitful to be an intern of sustainability unit. I was mainly responsible for marketing work, in particular managing our Facebook page. It was challenging to track students' interests and promote the sustainability news and issues, and I feel satisfied to receive good feedback from students. To write up stories for the environmental report, I did not just introduce the activities' detail, but also conducted interviews and quoted the experience shared by the participants. Apart from these, I worked with other interns to carry out O'Camp recycling activities and produced videos to promote the green facilities on campus. We have developed strong bonds and amplified the efforts.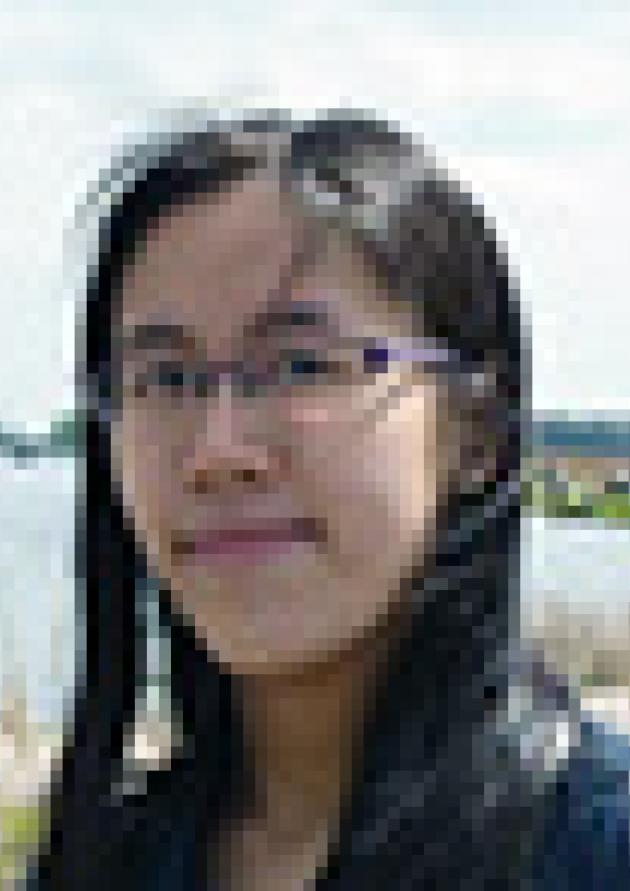 Lam Wing Yan, Emily
Sustainability Intern (2014 Spring)
Year 3, BSc in Environmental Management and Technology
As a student in the Environmental program, I always seek opportunities to raise people's awareness of sustainability and engage them to take actions. I am grateful for being given a chance to realize my goal and contribute to the school at the same time. Thanks to the trust and guidance from my colleagues, I can work on a wider range of projects than expected; from project planning to promotion. The challenges encountered during this internship have made me more mature. To me, sustainability is not just about the environment but a balance of various aspects. Want to know more about sustainability or make HKUST a better community? You are welcome to join our activities and give us feedback.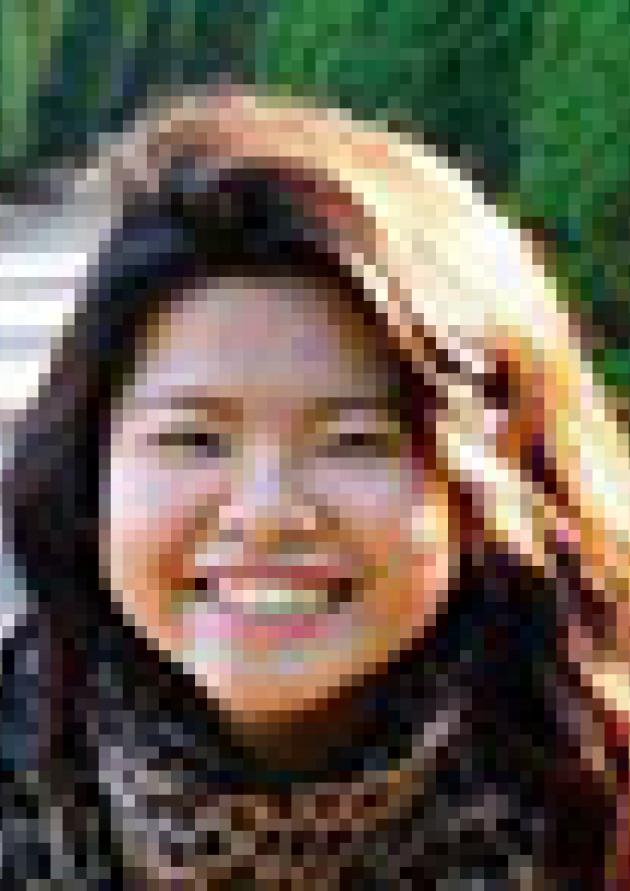 Ng Cheuk Wing, Charmaine
Sustainability Intern (2014 Spring)
Year 2, BBA in Marketing and Information System
I remember when I was young, I used to want to be a scientist and save the world. But as I grew older, this childhood "dream" of mind got lost in the realities of life– the studying, the need for a stable career, and so on. Now, I have finally been given the opportunity to work towards this childhood dream, albeit it being on a much, much, much smaller scale, of course. Though my efforts in this program will be more local, I hope that the message it brings will spread throughout our community, such as readers like you, and hopefully create a positive ripple effect!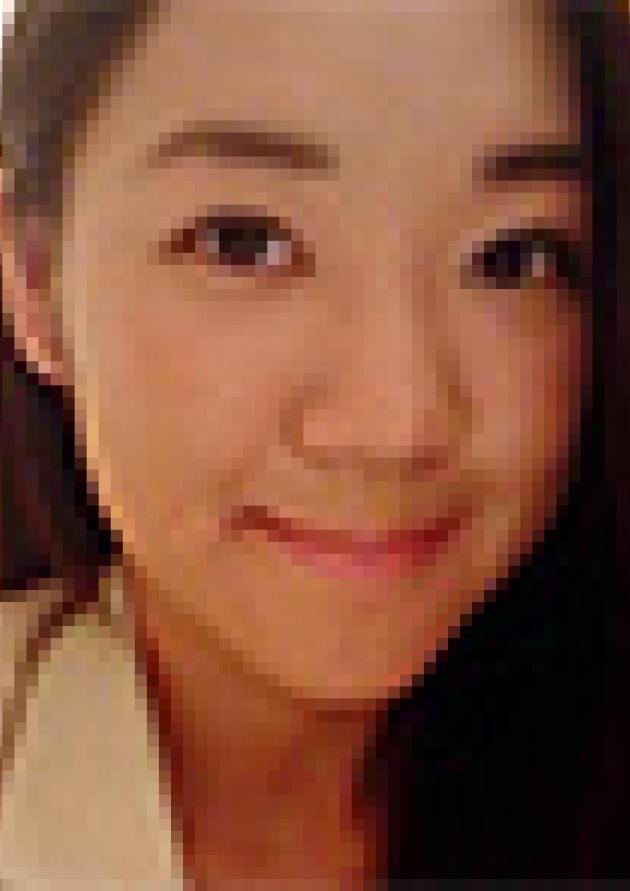 Wong Sze Po Olivia
Sustainability Intern (2014 Spring)
Year 2, Bachelor of Business Administration
As a 4-Year program BBA student, a longer university life allows me to equip myself with more different experiences. This year, I decided to gain my business experience in other interested area, Marketing and Environmental Protection. Therefore, I joined the school's Sustainability Unit as an Intern. I am responsible for online marketing, events promotion and graphics design. Thanks to the high degree of flexibility and support provided by the Sustainability Unit, I can always put my creative ideas into actions. I have learnt lots of real – life marketing situation through all these projects. Since HKUST has been providing me with great resources, I wis