Shanghai Commercial Bank-HKUST Sustainable SMART Campus Leadership Program
Sponsored by:

Students are passionate and have great ideas of building a sustainable campus. For the past five years, the Sustainability/Net-Zero Office selected 20 passionate and committed HKUST students every year to become the Eco-Reps.
Based on their interest and skills, Eco-Reps teams design and organize their own green campus projects. Through meeting faculty and senior university administrators, the Eco-Reps can build leadership skills, gain project management experience, and enhance their critical thinking and problem-solving abilities.
Highlights of PAST Projects
Stairwell Design (2018)
There are numerous benefits to climbing staircase. The group organized the Make Your Mark! Staircase Design Competition to draw out community ideas on what the staircase should look like. After judging by panel and online voting, the first place student design "The Waterfall" became the blueprint for the staircase painting. A community painting event was hosted in summer attracting 89 volunteers from staff, students and alumni to participate under guidance by artist Terena Wong. The painted staircase also provided a good opportunity for Prof. Kevin Tam, with his expertise in environmental psychology, to conduct a research to understand how HKUST members evaluate the campus environment. This project was in collaboration with the SmART Steps SSC project, supported by the School of Humanities and Social Science and Center for the Arts.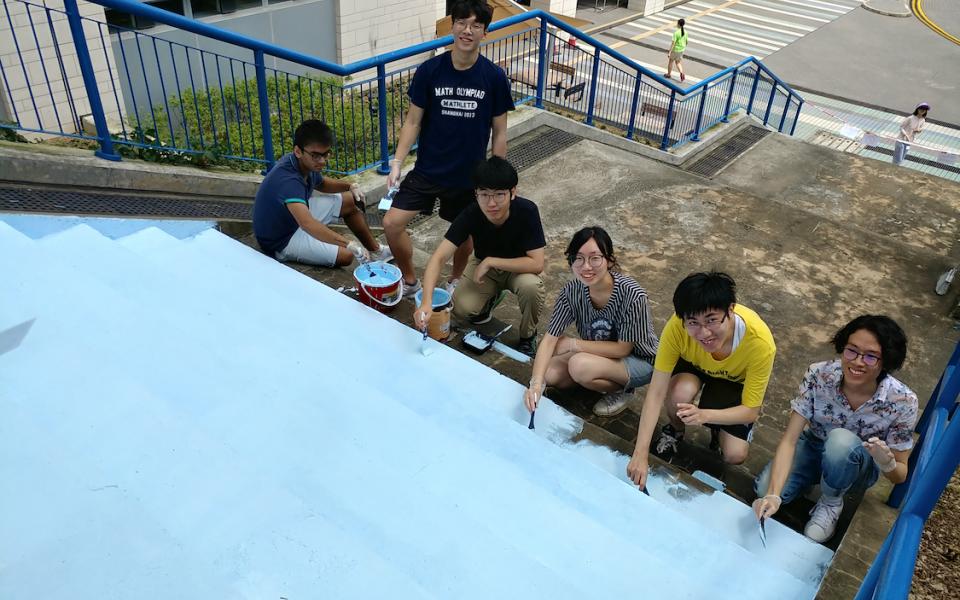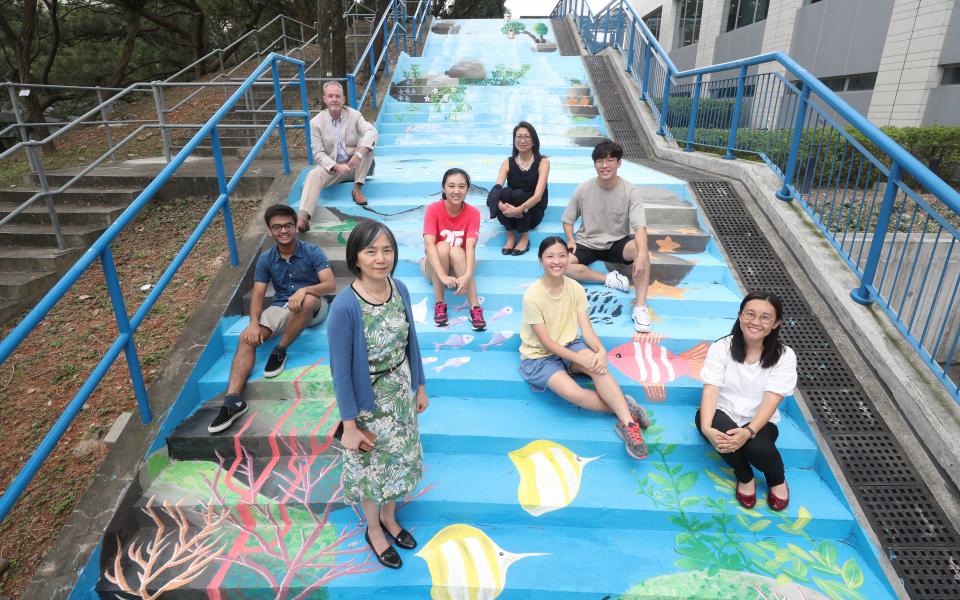 Cambodia Trash reduction project (2018)
The Wat Opot Children's Community (WOCC) in Cambodia is home for more than 50 HIV and orphan children. The group aimed to address the trash issue for children's health and environment and came up with the solution of getting the Smart Ash machine from US that burns non-hazardous refuses without releasing smell, smoke, fumes and pollution. The group visited the WOCC, arranged training for staff on the machine operation, and conducted fun activities with children about concepts of recycling, reusing and sustainability believing education is fundamental on behavioral change.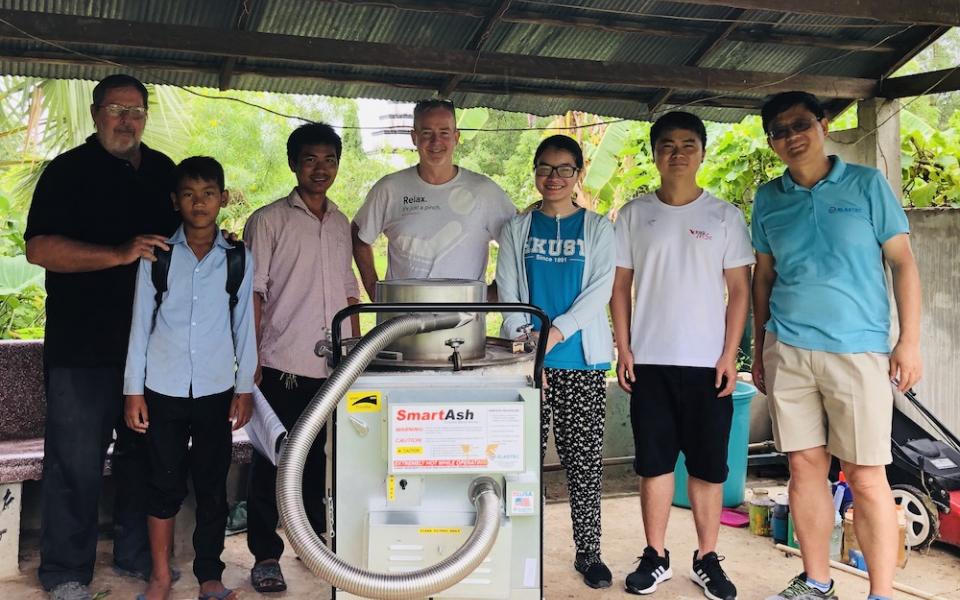 Generate Electricity from Living Plants (2018)
What are the existing resources that we can make good use of? Did you know that in photosynthesis the plant produces organic matter, about half of this matter is transported to soil. The bacteria break down the organic matter and electrons and protons are produced as waste. The group was innovative and trying to harvest these energy rich electrons by inert electrodes without harming the plant's growth. They also organized a demo day in atrium to get feedback from campus community for way to improve the system and collect ideas for opportunity to scale up the project on wider application.
​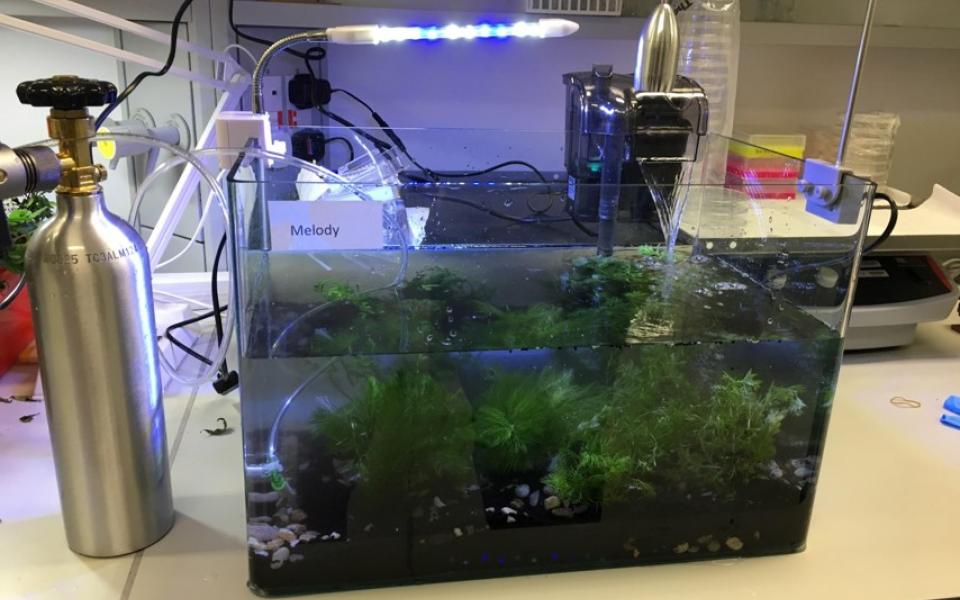 Aquaponics (2017)
How nice it is to cultivate fishes and grow your own vegetable when staying on campus? This group was trying to build an aquaponics system on campus. They first researched on fishes and plants that would well fit in the system, then collaborated with civil engineering students by applying their learning in class into practice of this project. Tilapia and lettuce seedlings were placed as first trial, followed by regular maintenance and check-ups. The project has built a good prototype for HKUST's Connect future service learning project in Cambodia.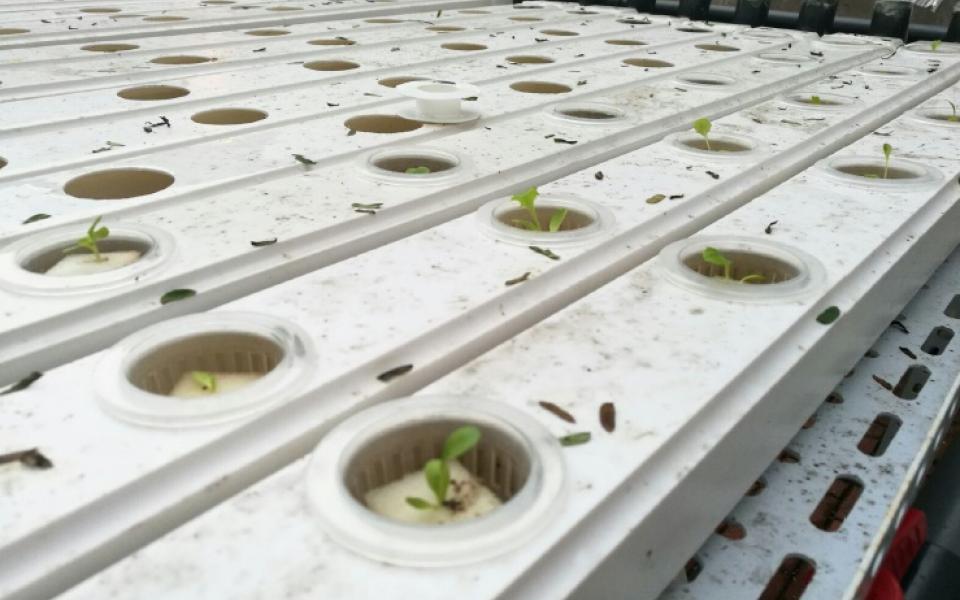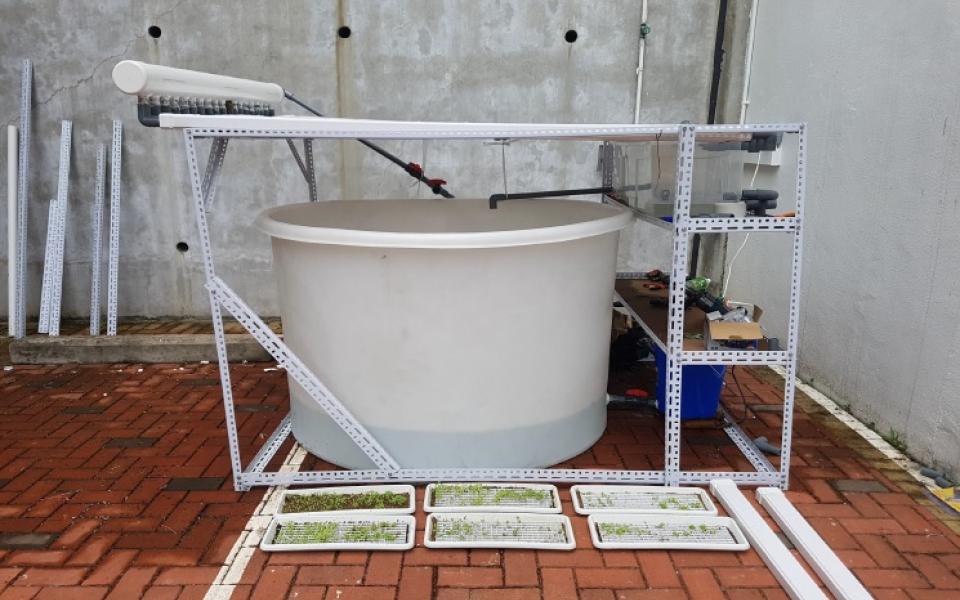 Stamping out Bottled Water- Tap It Forward Campaign (2016)
Eliminating the sale and consumption of disposable bottled water on campus is one of our top priorities to reduce unnecessary one-time use disposables. This eco-rep team was interested in engaging the community members to support this initiative. They conducted focus group studies with students and staff to learn about their habit of drinking water on campus, arranged blind water taste test with local and international students to demonstrate that filtered water tastes as good as those from plastic bottle. The group then designed and organized a 2-day education and outreach campaign in the Atrium in April. Well-designed stainless steel water bottles were given out in exchange for pledges of action to encourage students' usage of reusable bottles instead of buying bottled water. Through small quizzes, students learned more about the current plastic problem around the world and in HKUST.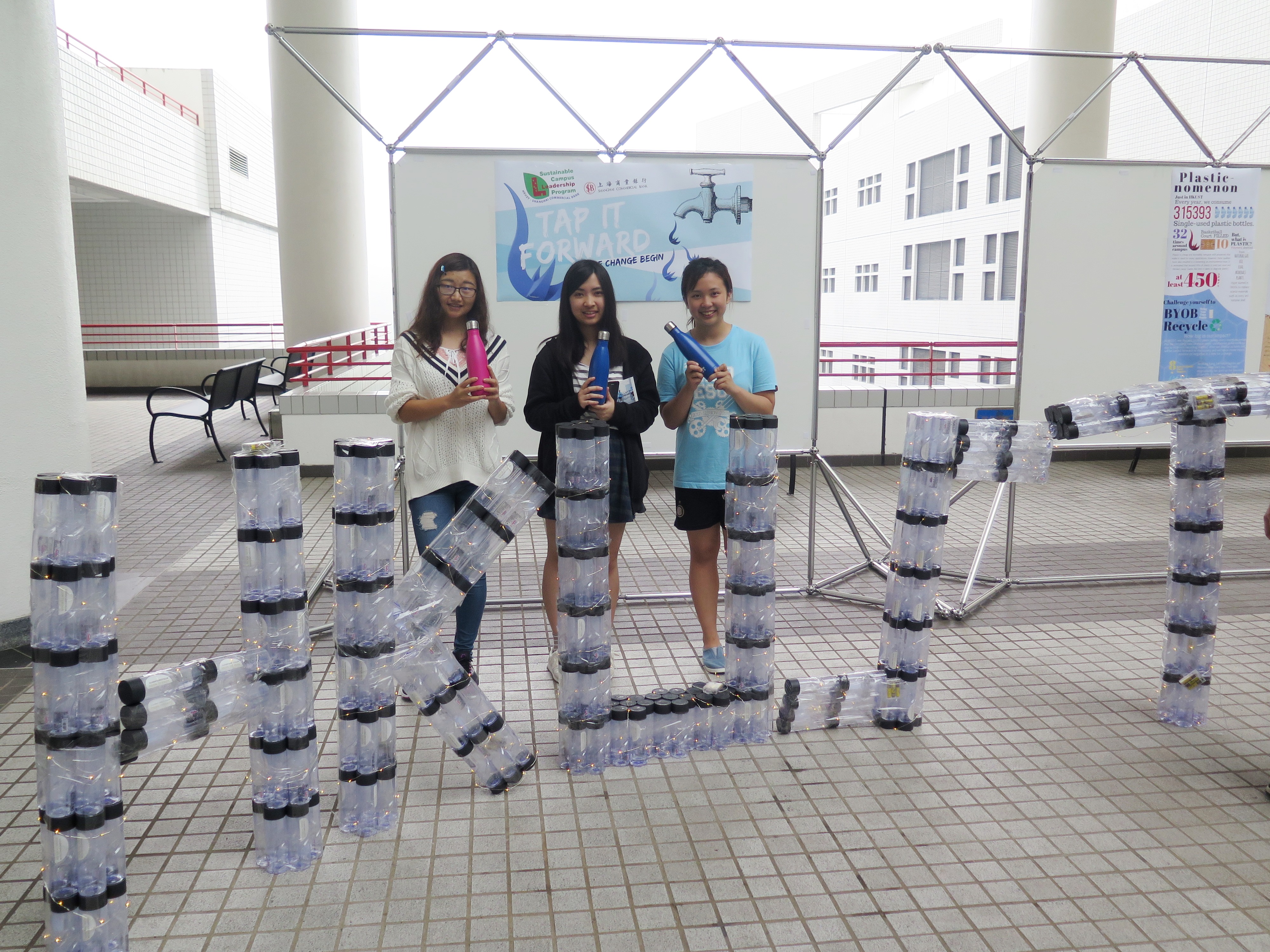 Drip Irrigation and Grey Water Feasibility studies (2016)
This Eco-Rep group developed their interest in studying the quality and quantity of water usage in horticulture. On one hand, they conducted feasibility study of installing drip irrigation system on campus, a technology that can reduce horticulture water usage by at least 50%, by identifying suitable pilot spots, contacting equipment contractors, and communicating with FMO. In addition, the group was interested in learning whether used water from laundry machines could be used effectively for watering plants.  To test the idea, they measured the growing effect of grey water on both indoor and outdoor plants and concluded that grey water had no obvious or deleterious impacts on plants' growth. One of the Eco Reps Bobo recalled, "The experiment was fun and rewarding! It was a great experience to reach out different stakeholders from inside and outside UST."
​
Develop Vibrant Spaces @HKUST (2014, 2015)
In 2014, a group of Eco-Reps focused on redesigning an underutilized space in HKUST. They identified the open concourse area behind Engineering Commons. After conducting a series of mass surveys to students and staff, stakeholder engagements and attended a design-thinking workshop to develop their prototype, the group came up with several ideas to redesign this space to make it a relaxing zone. With the support of Facilities Management Office, the space is now become lively with two garden swings, a big board to write and express thoughts, lounge chairs to chill, and outdoor tables with chairs for those who want to stay in nature to be inspired for their work. A student, Ruoxiang Hu from the School of Engineering discovered this place for the first time as he just walked pass before taking his exam. He found this space a really nice and relaxing spot to take a break.
Another group of eco-reps were interested in redesigning an open space behind the Chinese restaurant in the small patio facing the sea. They conducted several focus group studies and mass surveys to understand the needs of our campus community. Then they took the findings and worked with a landscape architect to come up with a few options of space design for further consultation with UST members. The final proposal and design were presented to the FMO and university management for future development consideration. One of the eco-reps Varna Kanungo shared, "Being able to contribute towards sustainability and give back to the HKUST community was not only an incredible opportunity, but also a great learning experience."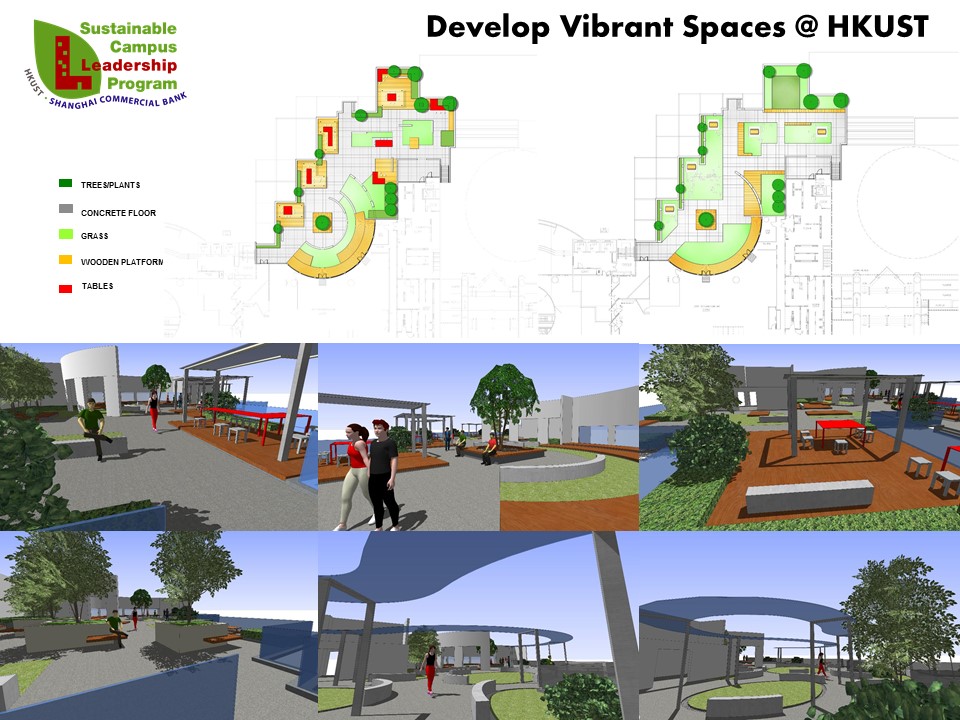 ​
Rainwater harvesting feasibility study (2015)
This group spent the whole year in understanding different rainwater harvesting systems in the market, at other universities, and in our own campus groundwater tank, irrigation and toilet flushing systems. By engaging with FMO and an Engineering consultant, the group consolidated a feasibility study for University consideration. They suggested building a rainwater harvesting system with water treatment process on the rooftop in academic building that connects to seawater tank for toilet flushing. The system can make use of free water, reduce pumping energy costs and maintenance needs due to corrosion. Veronica Li, a member of the group, recalled, "Through our efforts, we hope to share what we have learned about sustainability with the HKUST community, and to bring a permanent, positive change to the way we use water on campus."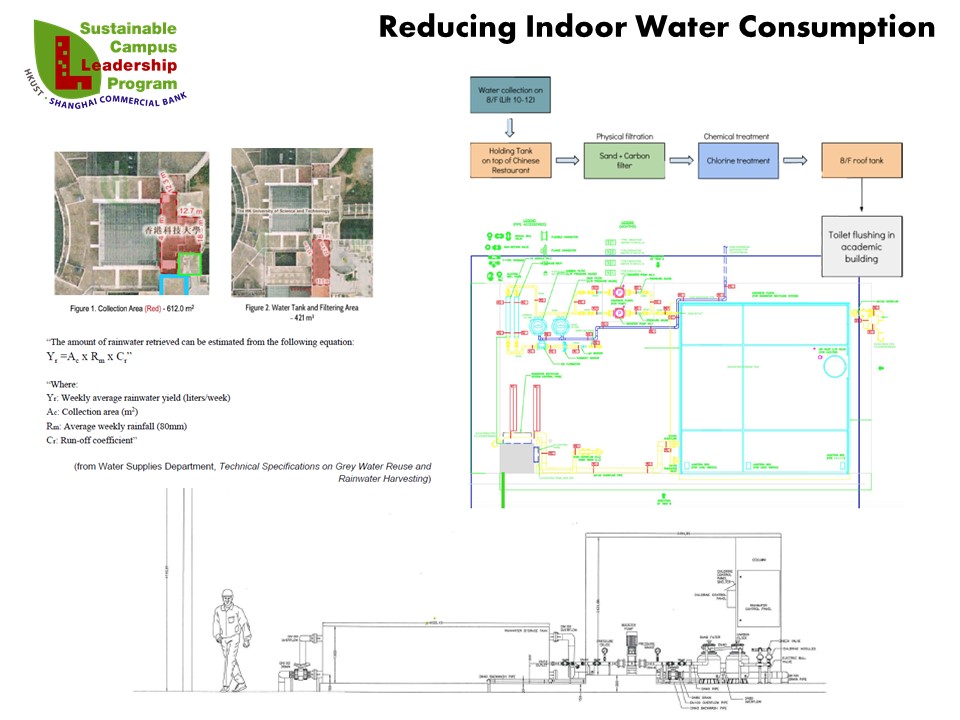 ​
Student Competition 2020
Do you have great ideas for ways to improve our campus to be smarter AND more sustainable? Have you identified areas where new technologies or innovative approaches can improve our campus? If yes, join our competition of 2020 NOW!
Campus Project Competition (Turn your idea into reality)
Form a group to propose an on-campus project that will improve our campus conditions and make us smarter AND more sustainable. The top five successful group proposals will be provided a budget of up to $25,000 to implement their project on campus during the 2020/21 academic year.
Innovative Solution Competition (Share a cool idea)
As a group or individually, offer a unique and creative idea on solving one of our pressing campus sustainability problems. The top five most innovative ideas will receive cash awards of $2,000 each.
You may read more details by clicking here. 

Denise Hiu Ching Chan
Year 2, GCS
I am pleased and gratetful to be one of the members of Eco-reps. I enjoy engaging in project-based work to deal with environmental problems. I always hold the view that we are all living on the same planet that we share everything with the nature, the sweetest animals and plants. Earth is not only the human earth, but a shared horizon. We should all be humble and work together to create a brighter and greener future. School is the right place for us to act on. I would like to dedicate myself in revitalizing the unused space in our school in order to promote more outdoor walk and appreciation of the nature in our university.

Lik Chi Chan
Year 3, BBA
Living with an environmentally conscious roommate really changed my way of living 2 years ago, it made me think about what I consume, how I spend, and made me see my wasteful habits. While I can't say I'm the most "sustainable person" now, I try my best to reduce my own personal carbon footprint. Carrying the torch, I see Eco-reps as an opportunity to pass on this environmentally conscious attitude to many more people, and to the next batch of Eco-reps.
Kriti Dwivedi 
Year 1, School of Engineering. 
Having lived in different countries, exploring various cultures, I came to HKUST looking for more opportunities to invest myself in causes that were important to me. Engineering, human rights, music, sustainability all thrown into the mix, I joined Eco-Reps as a way to channel some of this energy. I have been able to learn a lot about the initiatives that UST has taken to a more sustainable future, encouraging me to do the same for the campus.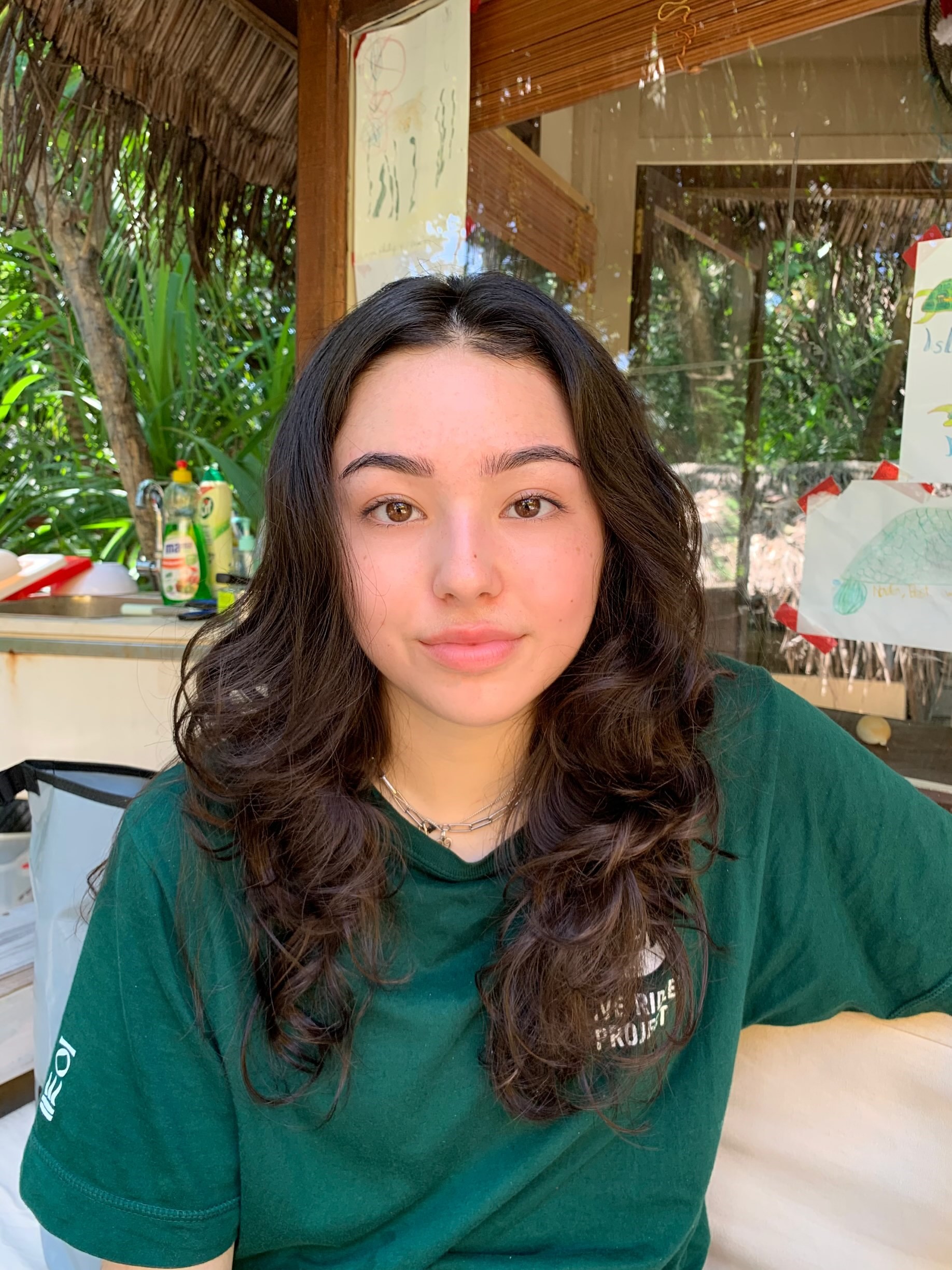 Myreen Edwards
Year 2, World Bachelor in Business
Having grown up in places that value the outdoors and environment, pollution and sustainability have been on my mind for a while. I've become really interested in a lot of aspects of sustainability, mainly in fashion and marine animal conservation. I've worked with sea turtles endangered by ghost nets and artisans in Peru using sustainable alpaca wool to knit their products, and I'm always looking for new experiences and opportunities to learn. 
If people have the knowledge of how to practice better sustainability, I believe they will, and Eco-reps is a great opportunity for passionate and like-minded students to educate their peers and help spread awareness about sustainability.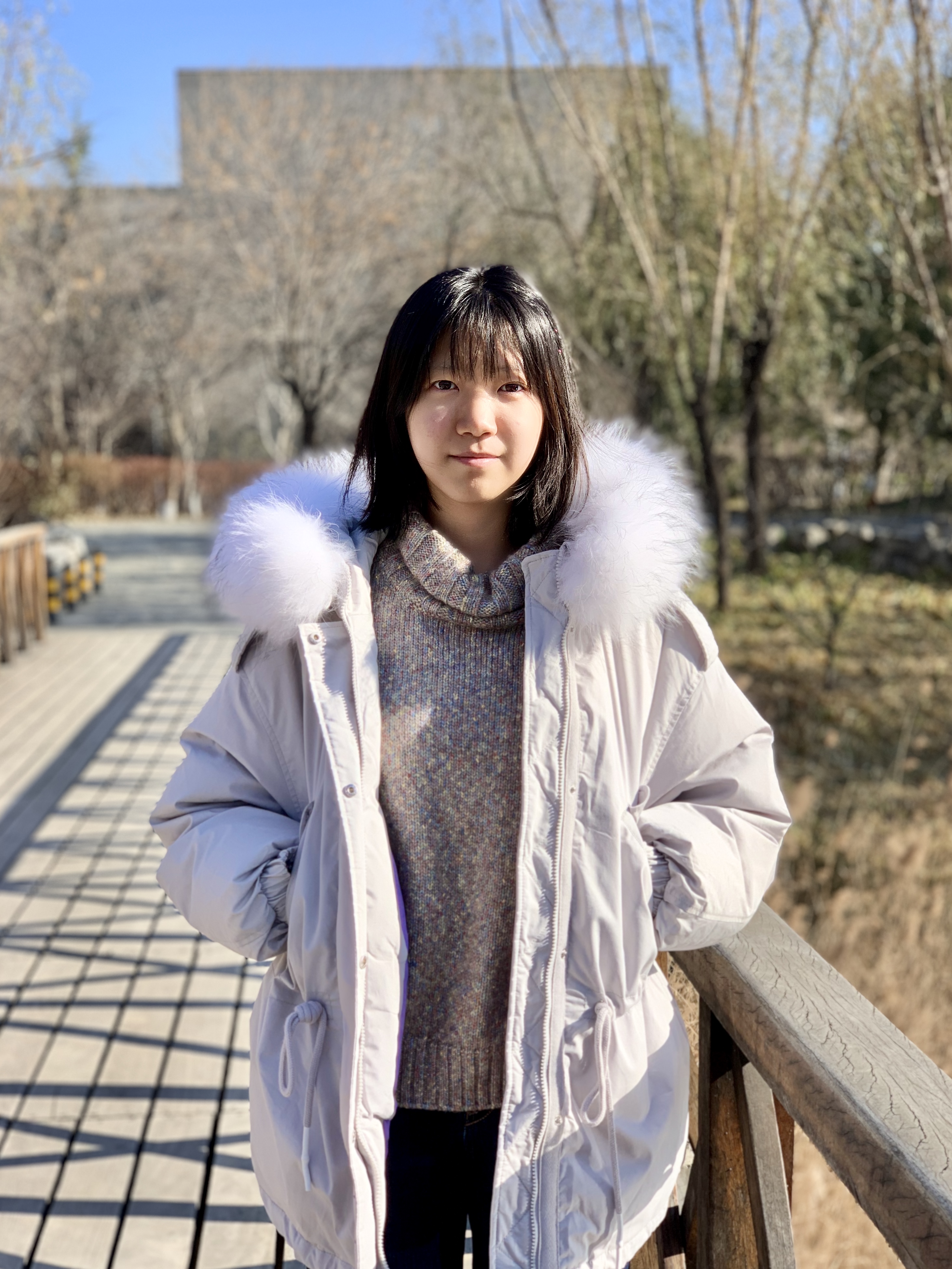 Zhongyue Guan
Year1, the Integrated System and Design
I'm Alice, year 1 student from the Integrate System and Design Program. I'm always interested in design and on my way to become a good designer. When I get to know more about good design projects in the modern world, I gradually realize that sustainability is an important and indispensable factor that designers should take serious consideration. As our professor said, good design requires an understanding of how we perceive and think of the surrounding environment and how information must be visually presented to enhance human acceptance and comprehension of the world. And learning sustainability is what I regarded as the way to deepen my perception of the connection of me and the world. Therefore, it's my pleasure and honor to join the Sustainable Campus and Leadership Program, which gives me a great opportunity to learn more about sustainability and practice to implement the concept of sustainability in our daily life.
Inika Kandwal
Year 1, Environmental Management and Technology 
Inheriting the genes of Garhwalis, inhabitants of a small district in the Himalayas, I was wired to love the natural environment. But unlike Garhwalis, I never grew up in the wilderness. Nonetheless, the scenic yearly trips to the Himalayas have struck the familiar chord in me and have ignited a passion for the environment and sustainability. Through Eco-reps, I am not only able to channel this passion of mine but also merge my interests in arts and design to help landscape the campus into a more sustainable one. Students of different years, backgrounds, and experiences are united by their common interest in sustainability and help inspire radical solutions to contemporary sustainability, all while making the process an enjoyable and memorable one.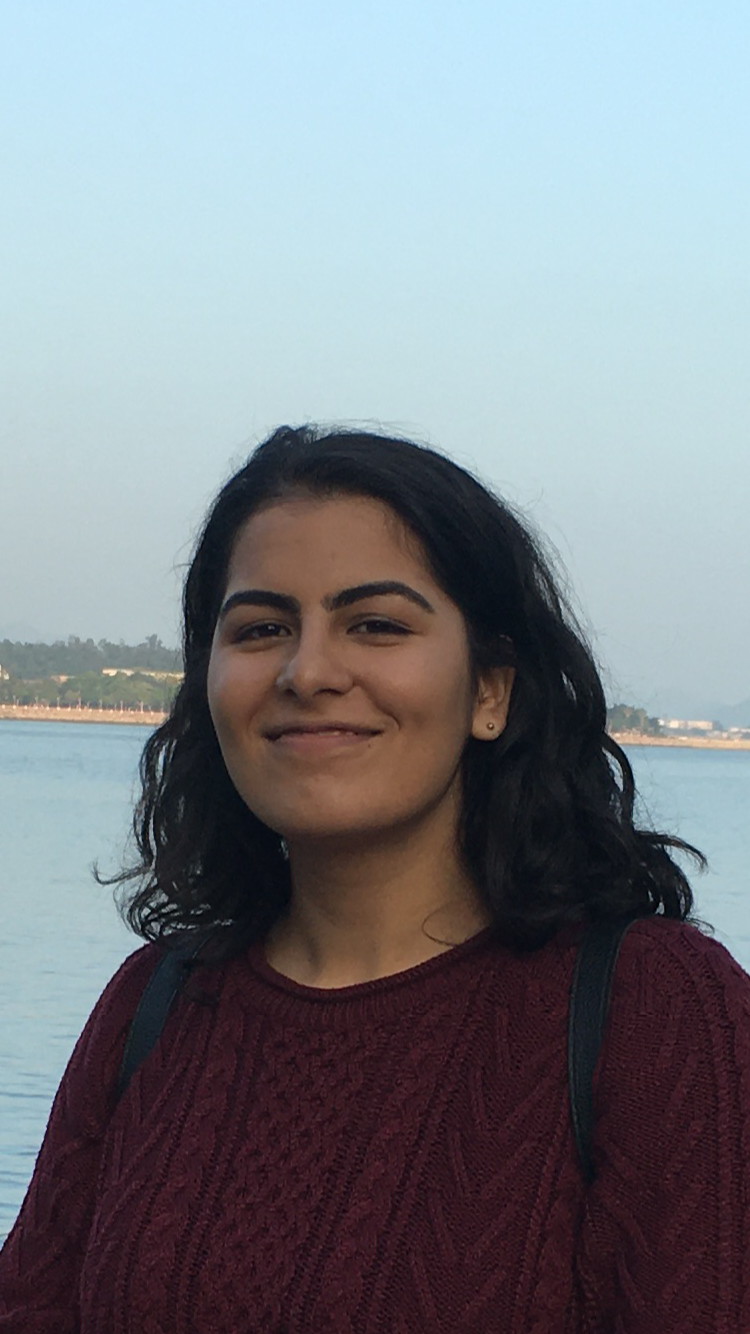 Lavisha Ramesh Kumar Korani 
Year 3, Biotechnology and Business (BIBU) 
Sustainability to me is crucial in being a global citizen, learning to appreciate and care for the resources we are indulged with from our environment. It can be easy to take it for granted, and from this program I hope to create initiatives which can explore feasible yet impactful solutions to remediate the toll that our delicate environment faces, especially from the labs holding the responsibility of societal development here at UST. I think conservation and protection of our resources, can lead to the enforcement of possibilities for more research and development down the road.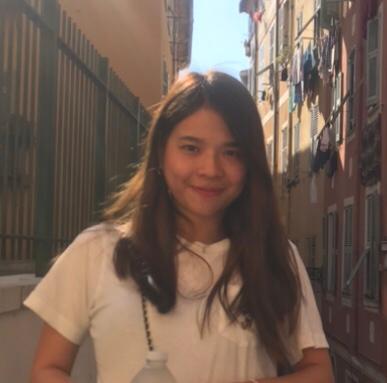 Hiu Lam Kwok
Year 3, Environmental Science
I am a typical girl that born and grow up in Hong Kong. Hong Kong is a developed city where we are also facing lots of environmental issues. I hope to create and promote sustainability around our city where it should better start from our own campus. By joining this program and being as one of the Eco-rep, I could have a deeper understanding of how to achieve sustainability and helps the environment by putting the plans into actions. 
Michael Kwan Cheung Lee
Year 1, MSc in Environmental Science and Management
I am Michael from Hong Kong. I was graduated in HKUST with a bachelor degree in Mechanical Engineering. After working in the society for several years, I realised us human beings are not living responsibly to provide a liveable environment for our future generations. With the master I am studying and joining the eco-rep program, my aspiration is to learn ways to change the behaviour of the human beings to live more sustainably by thinking green, consume less and recycle as much as possible. I understand change may not come immediately but I believe by taking little improvement day by day with proper incentive-oriented policy, we can still leave a habitable planet for our future generations.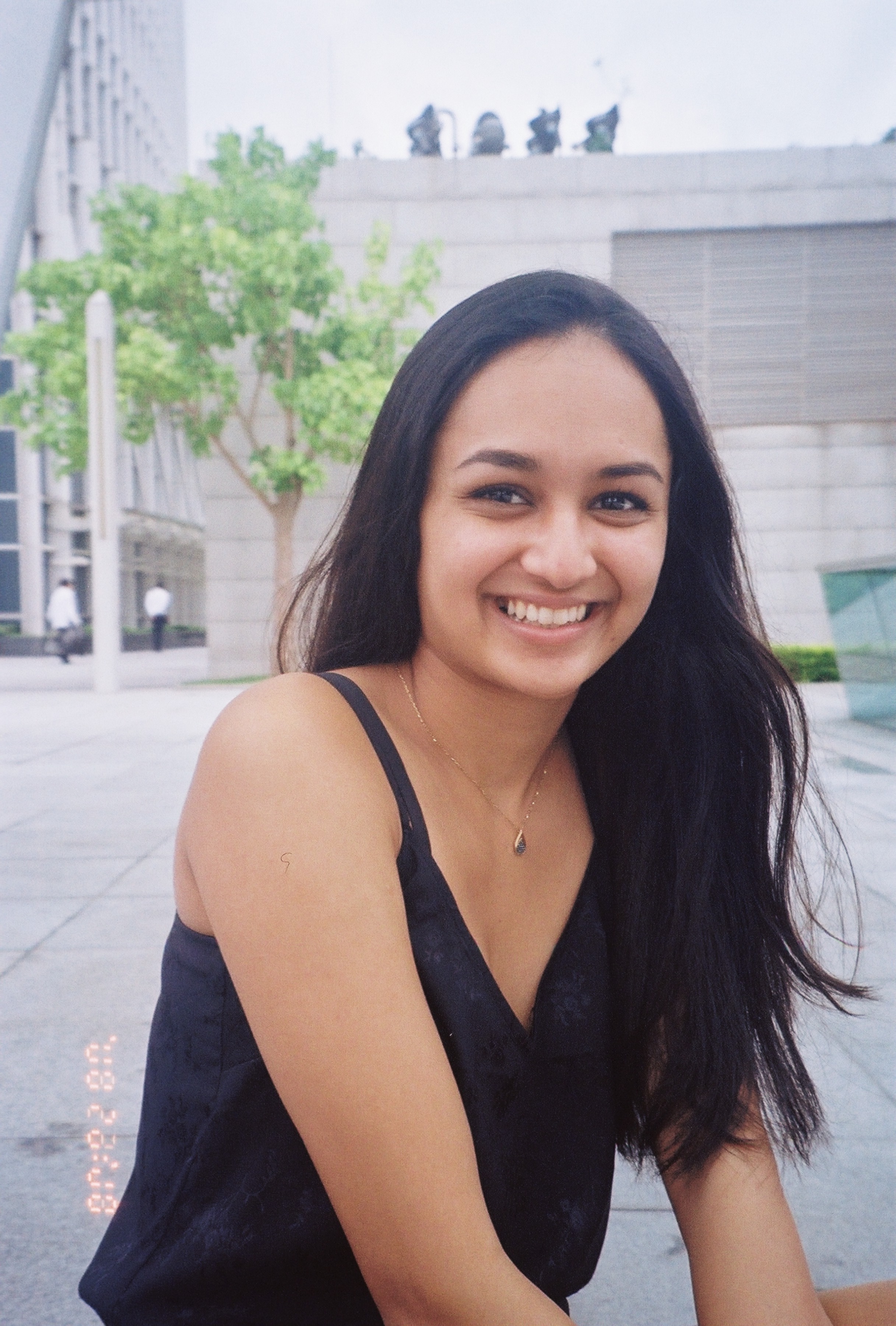 Alsha Shaileshbhai Patel
Year 2, BBA in Economics
My passion for sustainability stems from the belief that we have a bi-directional relationship with the planet and in order to thrive, we must look after it. This is especially evident with the prevalence of climate change and growing number of extreme weather conditions around the world as a result of decades of anthropogenic activity. This belief has influenced many of my lifestyle choices and motivated me to be an advocate for sustainable action. I am grateful to be a part of Eco-reps as it has given me the opportunity to learn more about current environmental issues and develop innovative projects to make HKUST a greener campus. I look forward to cultivating leadership-skills, but more importantly, making a meaningful change and collaborating with like-minded individuals. 
Sonia Romero
Year 4, World Bachelor in Business
Growing up in Hawaii, I've always felt a deep connection with the environment. In Hawaiian, the phrase, "Mālama 'Āina," means to care for and nurture the land which you live on to ensure future sustainability and self-sufficiency. For me, protecting the environment is more than just a political or ethical stance, but rather a fundamental value of my everyday life.  Driven by these values, I'm excited to implement a sustainable smart campus initiative at HKUST through the Eco-Reps Program while also learning more about the intersection of sustainability and business.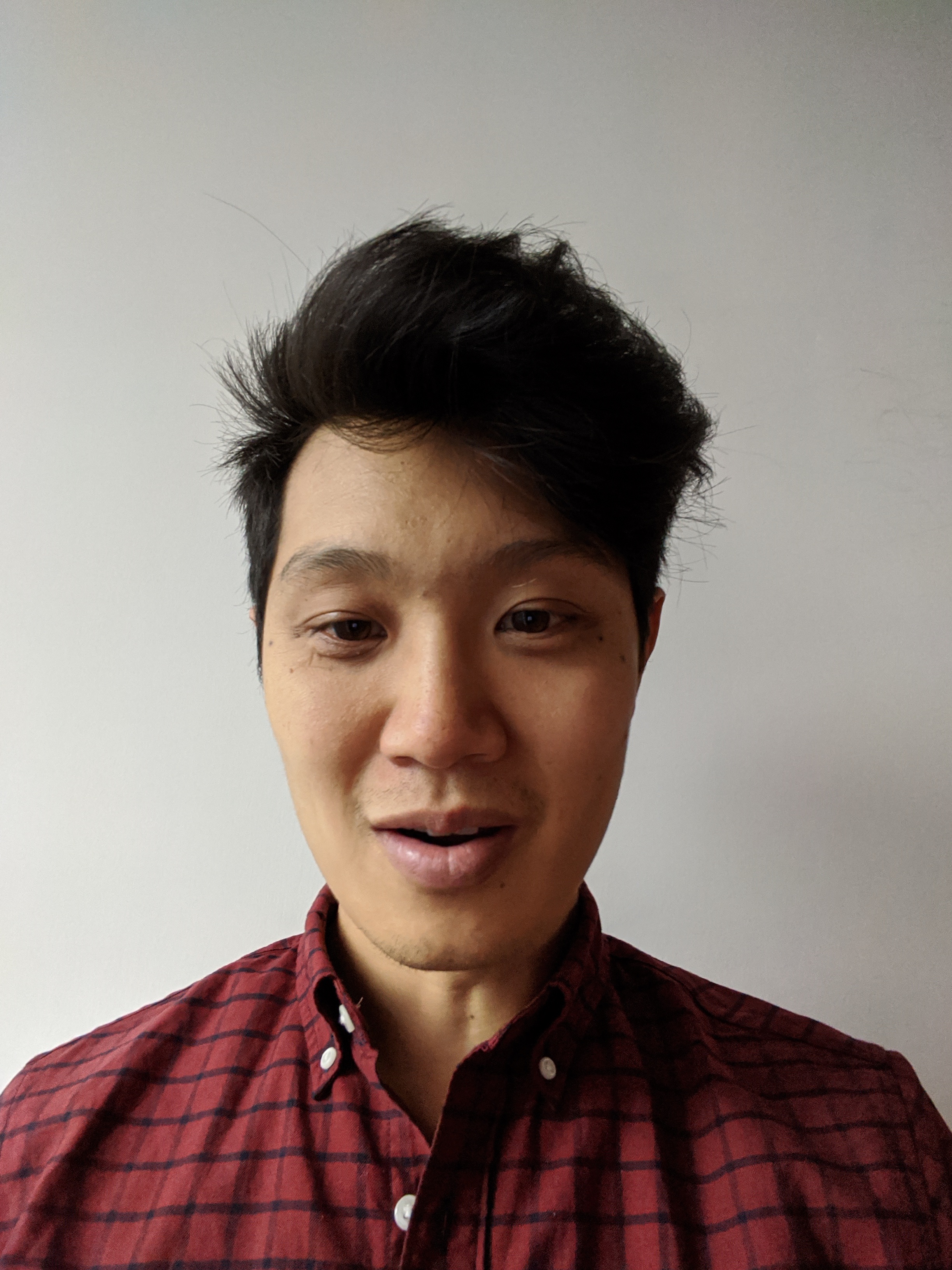 Derek Seow
Penultimate Year MSc , Big Data Technology
Originally hailing from Sydney, Australia I have been fortunate to have the opportunity to call Hong Kong home. Despite living here for several years this city still never fails to amaze, the iconic skylines to the immense collection of trails and beaches are characteristics shared by few peers. However these qualities belie a less-than-savoury side punctuated by socio-economic and environmental challenges. These challenges are not insurmountable given the right people and the right initiatives. 
I am excited to be part of the Eco-Rep team and I look forward to collaborating and learning with other like-minded HKUST students. There is an enthusiasm and energy within the group to contribute to the campus, to create awareness and hopefully, to initiate change not only for the present, but more importantly, for our future.
Megan Struthers
Year 3, University of Bristol Interning at Dr Chung's Laboratory in HKUST
I am investigating Parkinson's Disease. My belief that we can look to things we already have before creating something new to achieve sustainable living. Why buy a new 'sustainable' bottle when we can refill and reuse the plastic bottle from yesterday (or can we find another way to use that plastic bottle such a plant pot)? It's exciting to be part of such a movement at UST, building my personal sustainable living actions in a community effort and learning so much along the way.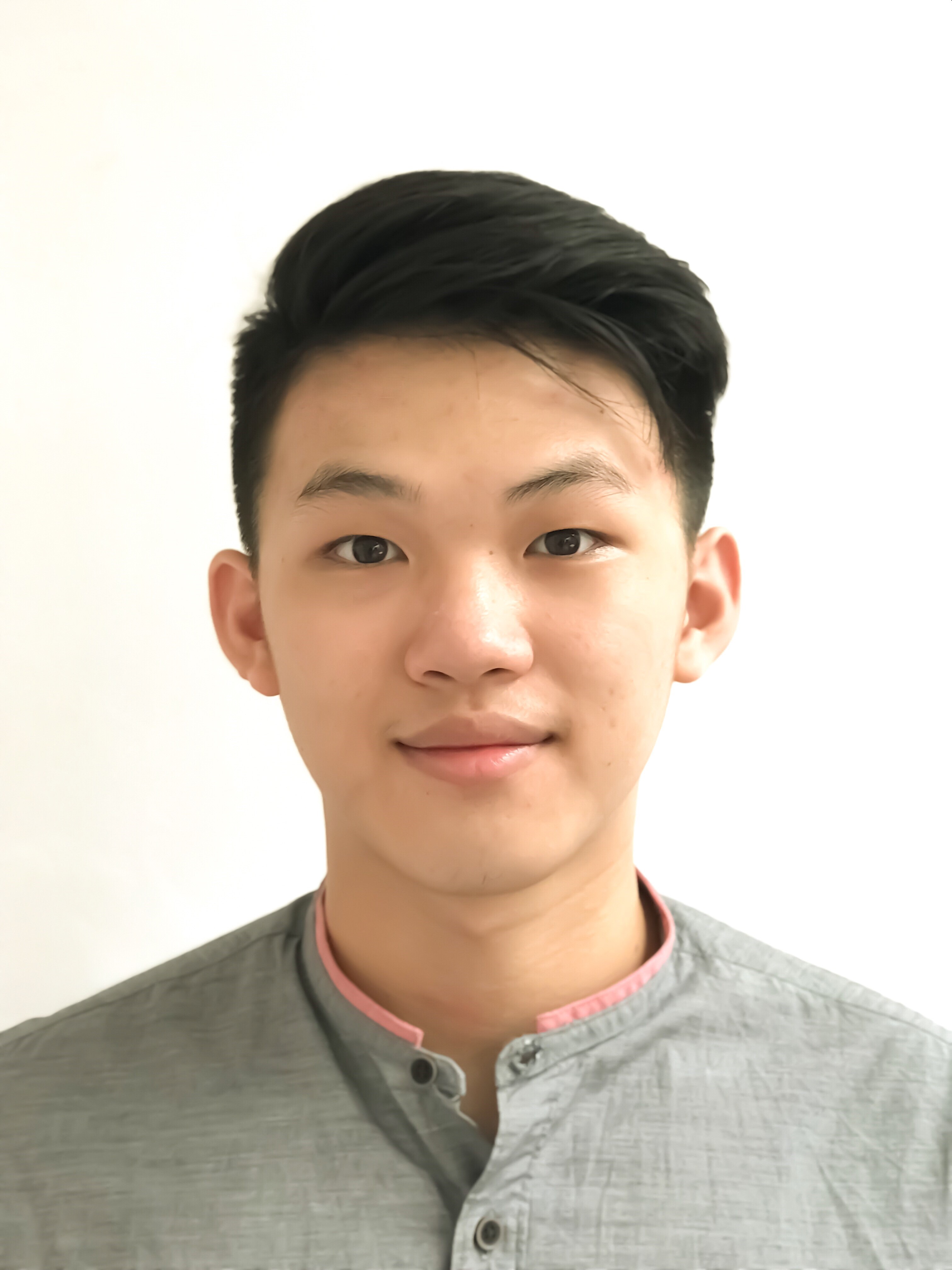 Felix Tanoto
Year 2, Chemical and Environmental Engineering
Sustainability has been the catchphrase for the past decade. Coming from Indonesia, however, I have witnessed the result of poor recycling ethos which has forged monumental waste mountain as seen outside the capital, Jakarta. Growing up, I often asked myself; how do our actions impact our environment? Real issue this magnitude reassures me that a sustainable way of life must emerge. Eco-Reps provides me with opportunities to be involved in safeguarding our environment and develops solutions for the future. As does equally, the chance to work with specialists who possess the knowledge and resources to enable us to reach our potential and truly flourish. Last but not least, it is really exciting to work with others who share the same zest for improving HKUST's green campus projects!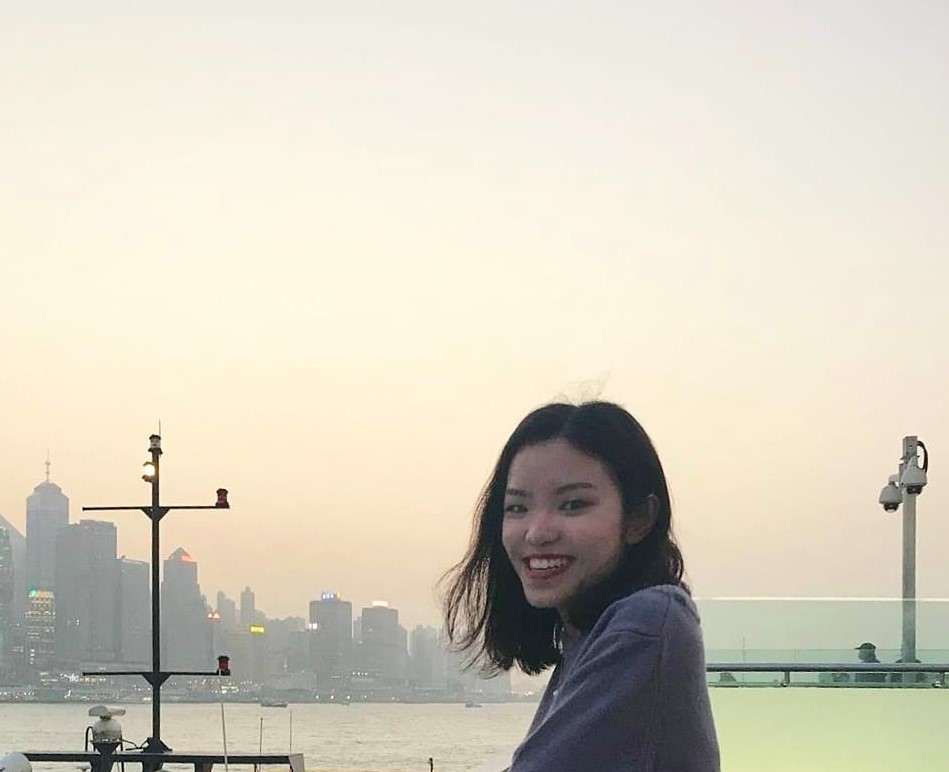 Yvonne Chung Sze Tong
Sophomore, Global China Studies
Sustainability is not a choice, but a necessity.  
As a student majoring in Global China Studies, I believe the interplay of humanity and society exists in a lot of different ways. Through the bridge of sustainability, the two intertwined and built the modern world as we recognise today. In an era of profound transformation and progressiveness, I find it utterly important to express my view, and the Eco-rep came across as a wonderful opportunity for me to acquire hands-on experiences in advancing projects dedicated to sustainable development, while exploring the many possibilities of its impact on the campus and to the city as well.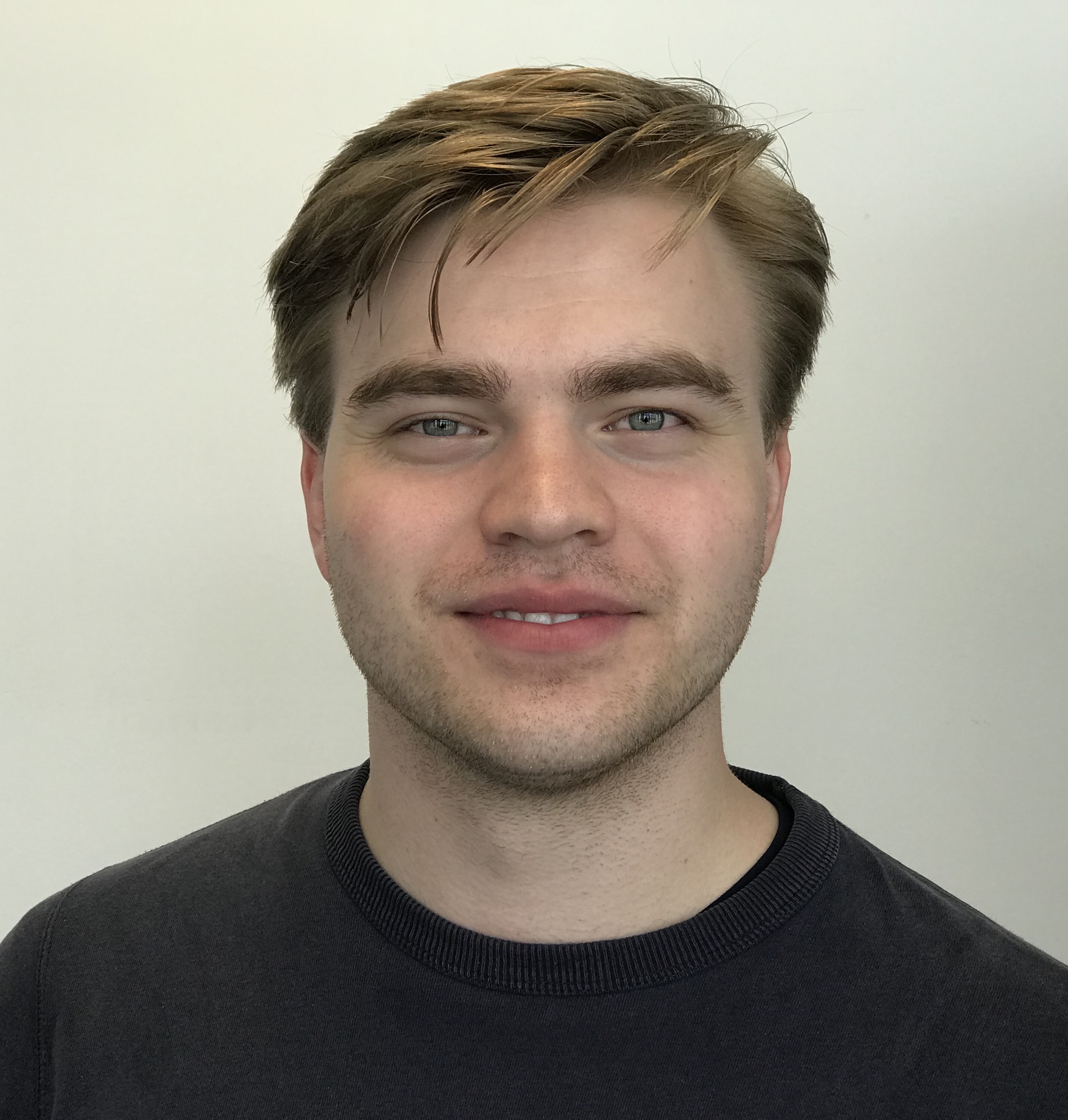 Jakob Vigdal
Year 4, BBA Information Systems & Operations Management
Coming from Norway, I have been fortunate to experience the beauty and wonders of nature, from clean fresh air to hikes across magnificent fjords and mountains. Having lived on four different continents, I have witnessed various environmental challenges. I believe in finding the right approach and solution depending on the circumstances. I have joined Eco-reps to broaden my perspective of environmental opportunities, learn from fellow students and potentially contribute to making our campus more sustainable. It is my aspiration to one day be a part of the energy industry, assisting and collaborating on reducing emissions and transitioning into new energy solutions.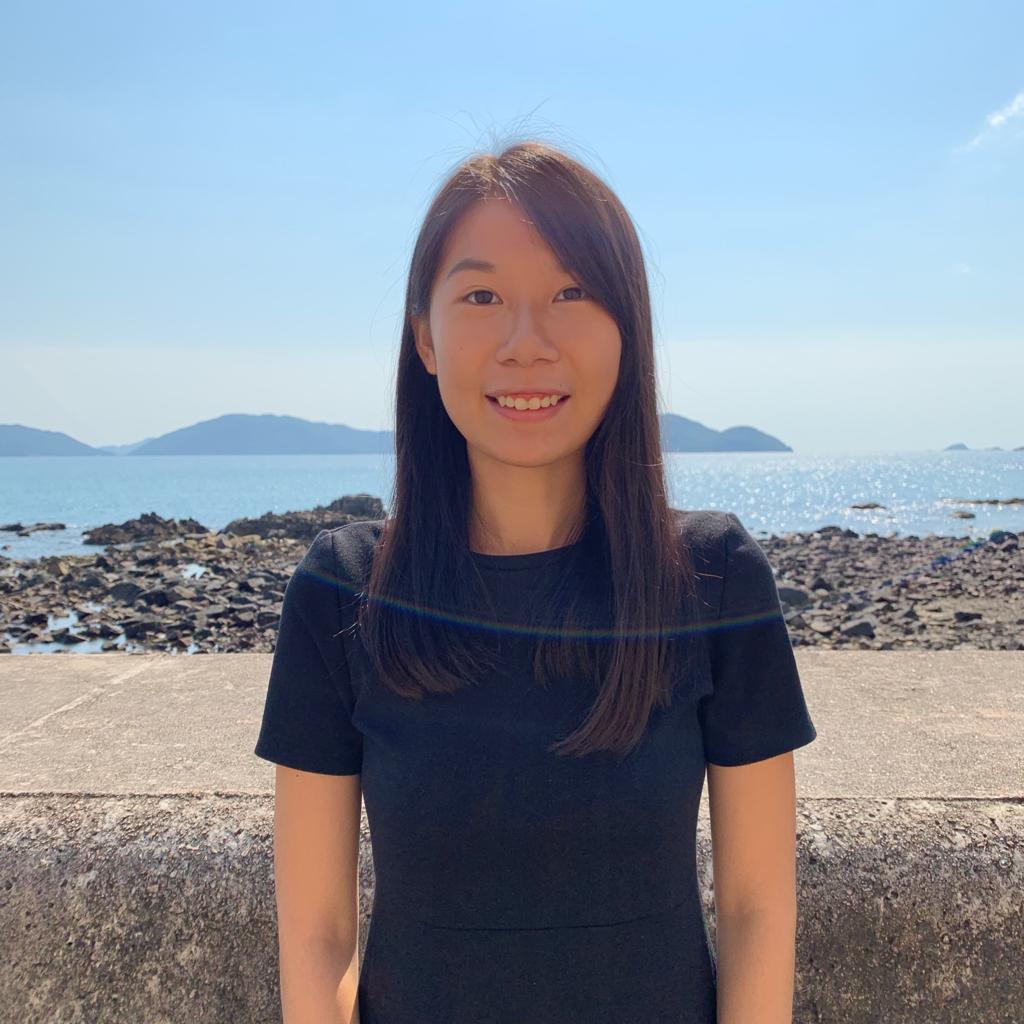 Ka Ying Wong
Year 1, School of Science
I am a vegetarian who loves environment and the nature. I believed individual contributions, though small, ultimately. Thus the outcome is heavily reliant on every human. That's why less food waste, eat is influential, why spending a few why eating less meat is influential, why spending a few more seconds to Fons a recyclable bin is crucial, and why introspecting ourselves as to how we contribute to the environment is indispensable. 
Not only keep saying that we need to protect the environment but act to achieve he better community and inspire people to built their sustainable life. If it's on the floor, just pick it; If it's dirty, just clean it. I believe that education is the best way to encourage more and more people to take action and protect our environment!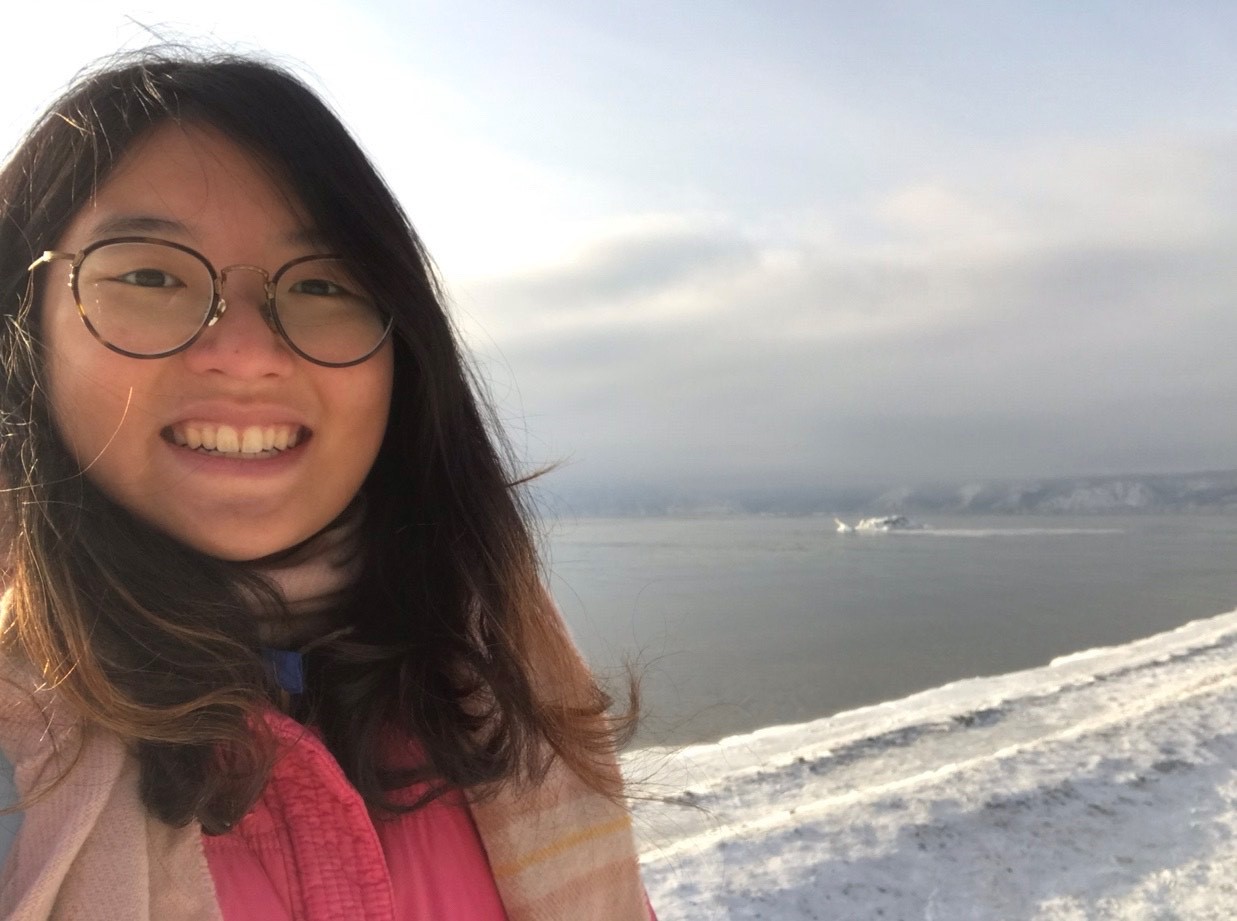 Twinky Tsz Ching Wong
Year 3, Environmental Science
Earth is the only home for humans, animals and plants which are bound to dwell on this planet for as long as it will have us. As a year 3 student at HKUST majoring in Environmental Science, I constantly felt frustrated by human activities which have been damaging the Earth irreversibly. It is more disturbing that this manmade harm is still being done every day in spite of the notorious hints at what catastrophe is to come, such as the record-breaking high of temperature and the retreat of glacier. It is my honor to be selected as the Eco-Reps of HKUSE this year as my effort, together with may others in this planet, will constitute one of the nuclei of recovery for the eco-system not just in university campus but also in the greater community.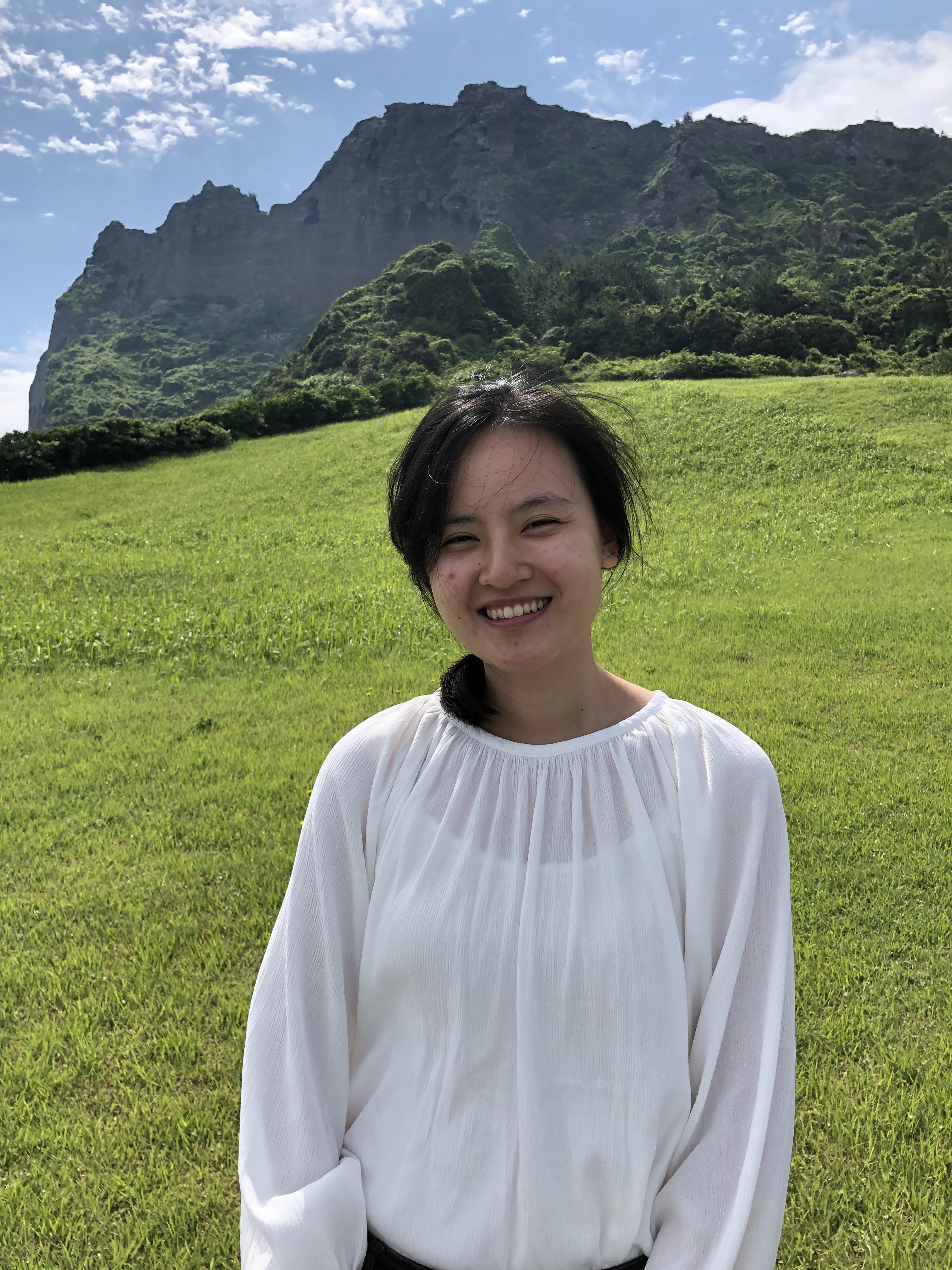 Shan Qi Yap
Year 2, Chemistry
Ever since I was young I was told to be grateful for what I have. The habit of not being wasteful has played a huge part in helping me to understand the importance of sustainability. Soon I began to incorporate small changes into the way I live in order to adopt a more sustainable lifestyle. As my interest in this field grew, I wanted to learn and contribute more in the act of protecting the environment. Being an Eco-rep has provided me the chance to work with people who share the same passion for sustainability to create a greener campus and I really appreciate that!

Shem Ikoojo Ayegba
Year 1, MPhil Technology Leadership and Entrepreneurship
Growing up in a neighborhood of closely knitted families in Nigeria, it was common to have children share their dreams and aspirations. Careers like doctors, lawyers, accountants and engineers were generally held in high regards. I didn't usually have so much to say, as it wasn't clear in mind then what I really wanted to do, but one thing I was sure of, was I wanted to do anything that will help make the world a better place. Fast forward several years down the line and I am doing research into sustainable housing solutions to help make our environment more sustainable. The Eco-reps gives a platform to help meet wonderful individuals along this journey of making our world better.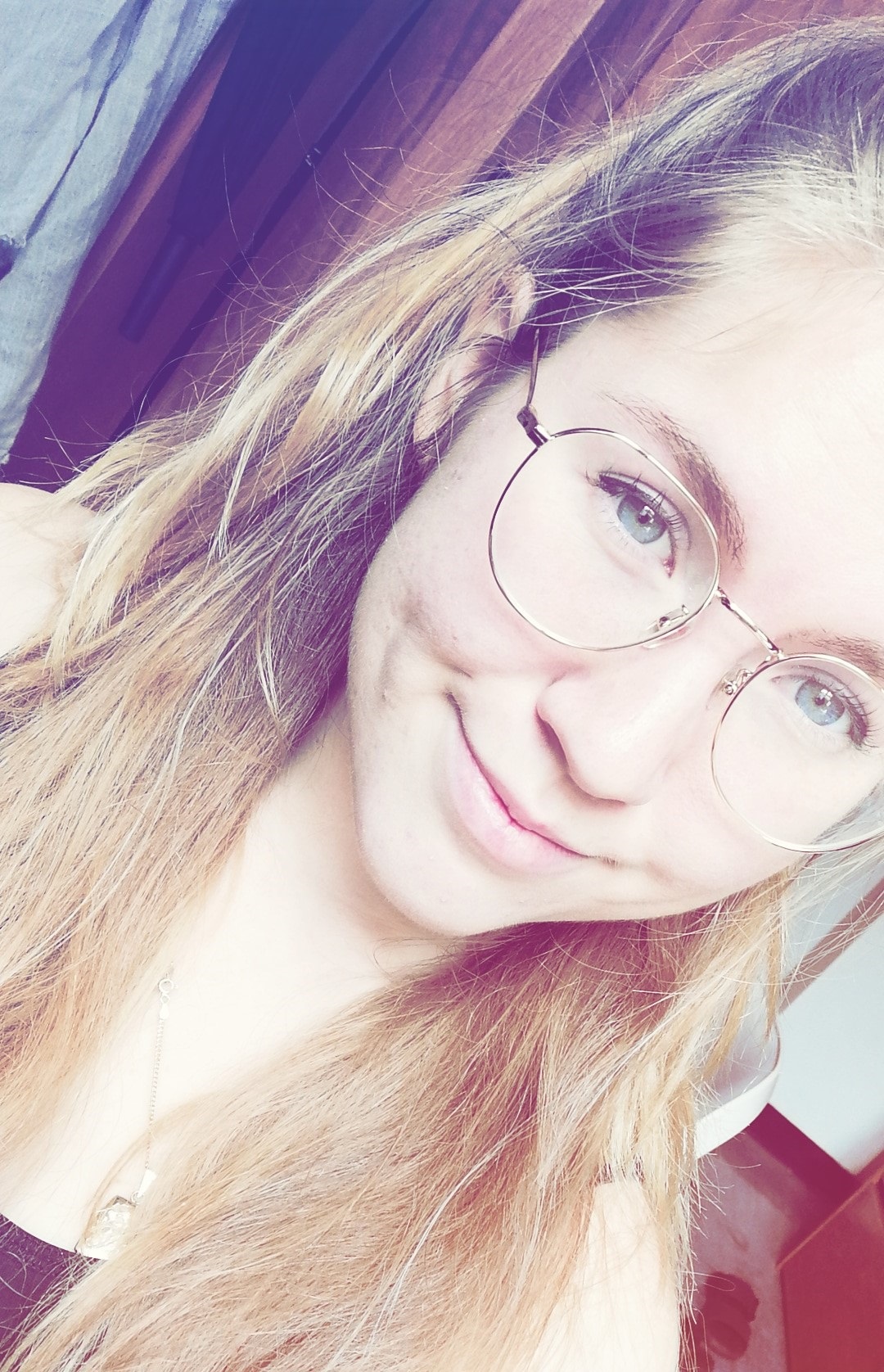 Natalia Jennifer Duane
Year 1, BBA
I'm a Polish-American wanderer, traveling to Hong Kong in search for the next life-changing adventure. If you asked any of my friends, they'd all agree and say I can be a bit crazy about the environment. My passion for sustainability has dictated many of my lifestyle choices and has shaped my mindset and outlook on our world. Joining the eco-reps team, thus, has been a great opportunity to further foster my interest. I expect to not only learn more about sustainability and how to tackle issues surrounding it, but also gain project-management and teamwork skills.
Sneha Garg
Year 2, BBA
Coming from India, I have witnessed numerous environmental problems. But there wasn't much that I could do as a 15-year-old high school student. After coming to Hong Kong and joining HKUST, I was lucky to discover a group pf passionate and like-minded people in Eco-Reps. We all believe that the Earth is our home and it is our duty to protect it from ourselves. As a part of this team, we have not only discussed the environmental issues around campus but are working towards implementing these solutions. I am sure that very soon HKUST will come to be known as a green university.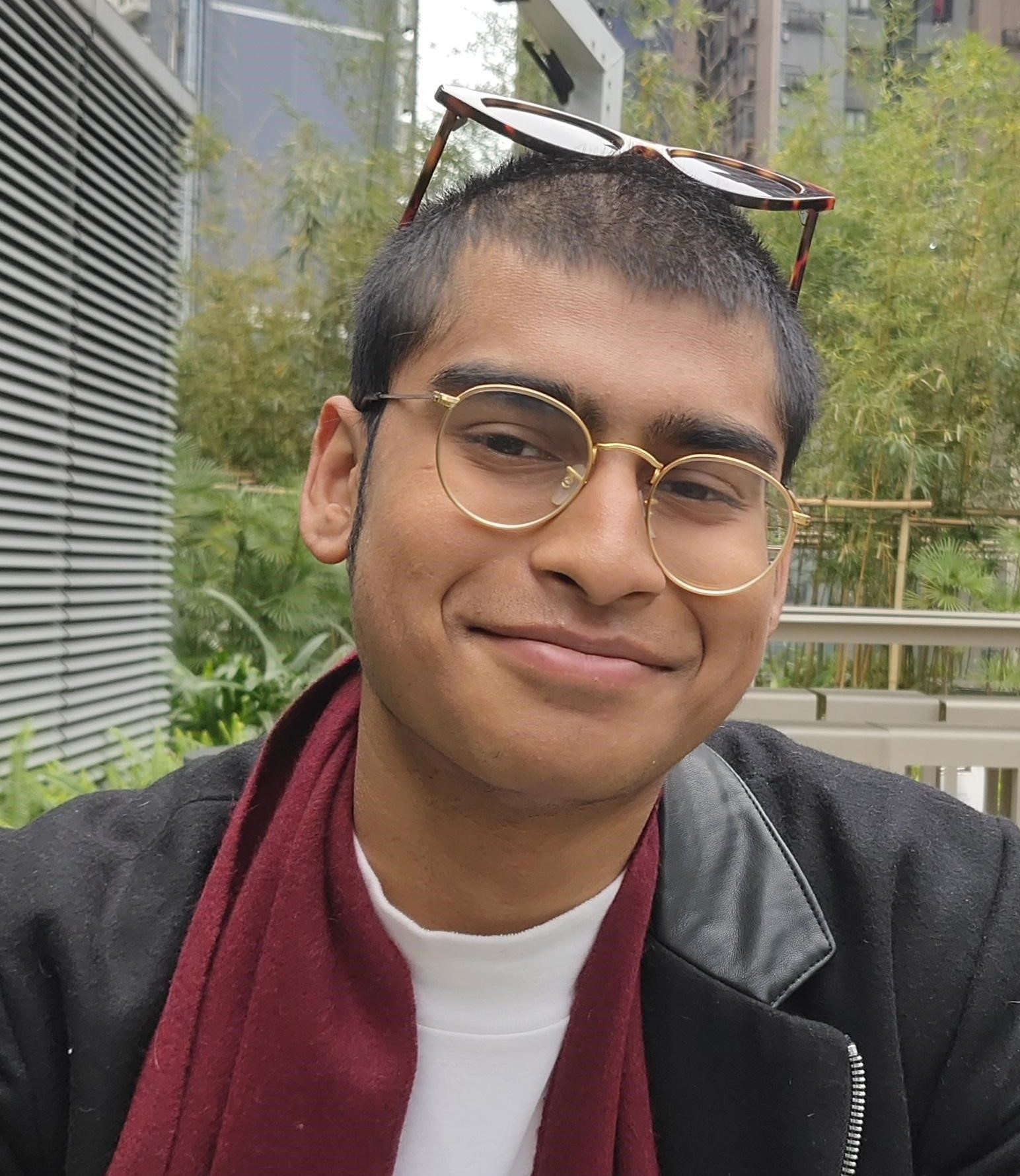 Adytya Reuben Halder
Year 3, BSc in Environmental Management and Technology
Howdy! I like to waste my time on the internet and spend time with my dog. I am also fascinated with planet Earth. Ever since I was a kid, I've been obsessed with the environment: How it works, the flora and fauna, and how to protect it. The Eco-Reps have given me such an opportunity to make the campus more sustainable. Even if we can make the UST a tad bit greener, I'll be grateful.
Jeong Dahyun
Year 1, BSc in Environmental Management and Technology
I've been concerned about the environment since I was a kid. But as I grew older, I figured most of my peers had a different mindset from mine. Being a vegetarian was not "cool", caring the environment was too "feminine", and so forth. In the years of maturity, nevertheless, I've realized my concern to the environment had nothing to do with coolness or femininity, but instead responsibility. Unfortunately, many don't have the chance to take this responsible action simply because they can't. Millions of people strive to survive from hunger, poverty, and discrimination. People privileged like me, however, should take responsible actions for the damages we make daily. I sincerely hope to grow more both as a person and a contribution to HKUST environment through this program.
Oriana Jovanovic
Year 2, PhD in Civil and Environmental Engineering
I believe that every person can make a difference. As a scientist I am trying to gain deeper understanding of human interactions and impacts to the environment, on a micro scale. As an Eco-Rep, I am trying to make certain aspects of our daily HKUST life, eco-friendlier. This program allows me to nurture both, scientific and practical ways of problem solving, while keeping in mind that we only have one planet. And it is much better and meaningful to be part of the solution, rather than the problem. Jemima Kaitlynn Law Year 1, BBA Living in Hong Kong for almost my entire life, I was exposed to many environmental issues we faced. Through educating myself, my family and my friends about the importance of sustainability, I found that I wanted to be part of a team that held the same interest and passion for sustainability like I did. As a shy yet determined individual, I joined this program in hopes of further developing my skills while helping to create a more environmentally friendly campus.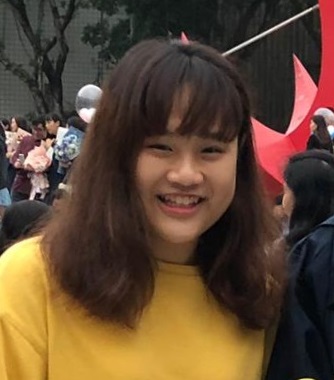 Leung Hau Yan Rainbow 
Year 2, BSc in Environmental Management and Technology
Hello, everyone! I am Rainbow from EVMT. I am an ordinary girl who doesn't want to be ordinary. Therefore, I join Eco-reps as a challenge, initiating projects which are deemed as impossible. By the belief that "I'M possible", I hope that we, eco-reps, can make a difference in the campus. Influenced by Geography and Biology, I am addicted to environmental issues. However, I used to pay attention to "green" or "environmentally friendly" rather than "sustainability", joining this program further anchor this concept in my mind. What I want to gain from this program is that we can really do something and inspire others to do something, just that simple!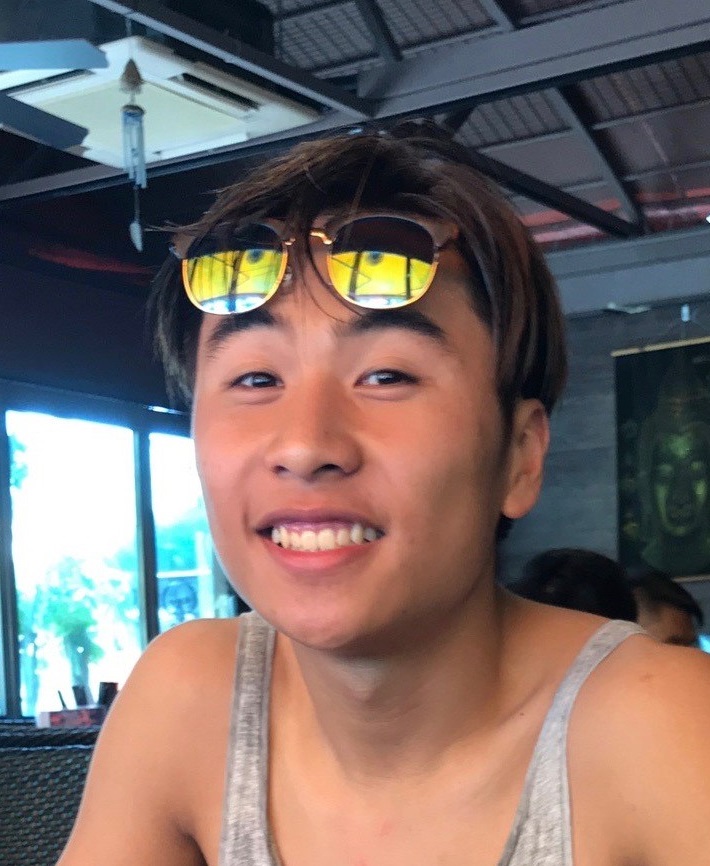 Leung Hin Ho Hugo
Year 2, BBA
As a business student, I hope to promote sustainability into business as I am passionate about creating a better future. I think businesses are highly influential on our biosphere and I want to understand how to actualize sustainable strategies with the green projects to gain some hands-on experiences. Being an Eco-rep is such an amazing opportunity to get started with my engagement in promoting sustainability and to foster UST students' awareness towards sustainability in an interesting way in this program.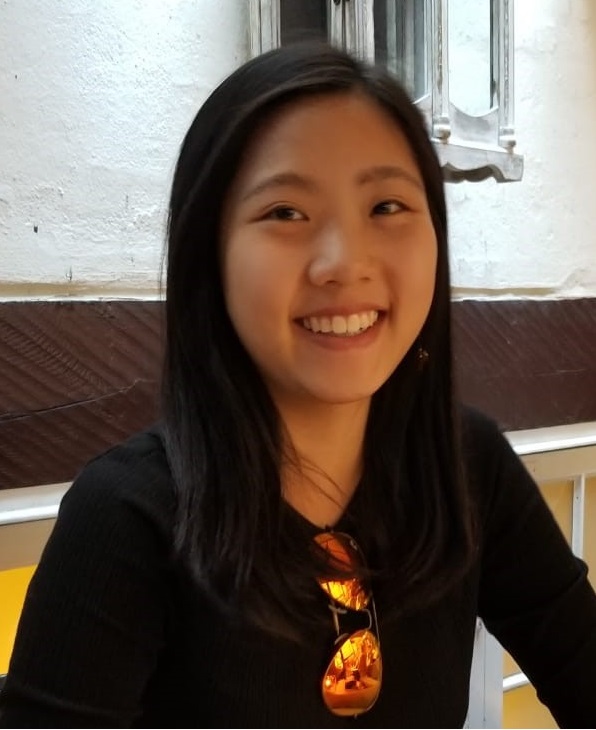 Li Ka Chun Kandice
Year 1, BSc in Environmental Management and Technology
I believe everyone knows that we should not waste food, energy, resources… and environmental protection is really important, but why do most people still harming our beautiful planet? This question has always been in my mind since I was small. It's just heartbreaking to see the Earth, our only home is being destroyed in such a large scale every day and I can't wait to act now! Through being an Eco-Rep, I want to show that even students can make a difference to the greater world, and we are really doing so by holding meaningful projects on campus, which help to better ourselves, the school, and the world. Sustainability is doubtlessly essential and the only way out, so it is indeed our responsibility to create a sustainable future!
Ng Kei Tung Vanessa
Year 1, BBA
I am a science student back in high school and I always pay great attention to environmental issues caused by human activities. I deeply understand the current environmental problems and we have to act now the protect the earth! I love visiting zoos when I travel as I could build closer connections with the wildlife and know more about them. It's vital that we humans contribute more in envi conservations and reduce less waste to create a better world for both human and animals.
Nguyen Ha Chau Chloe
Year 1, School of Science
My name is Chau (Chloe), an international student from Vietnam. I first knew about sustainability through a debate class in which we discussed a lot about economic growth and its cost of environment pollution. Doing more research about this topic, I have perceived the importance of sustainability in every field of life. That is without it we are unable to balance between social development and natural life. Therefore, my hope is to gain more knowledge and raise awareness of people about sustainability. Becoming an Eco-rep is my initial step to learn, experience and form a solid foundation to take further steps to contribute to a sustainable world.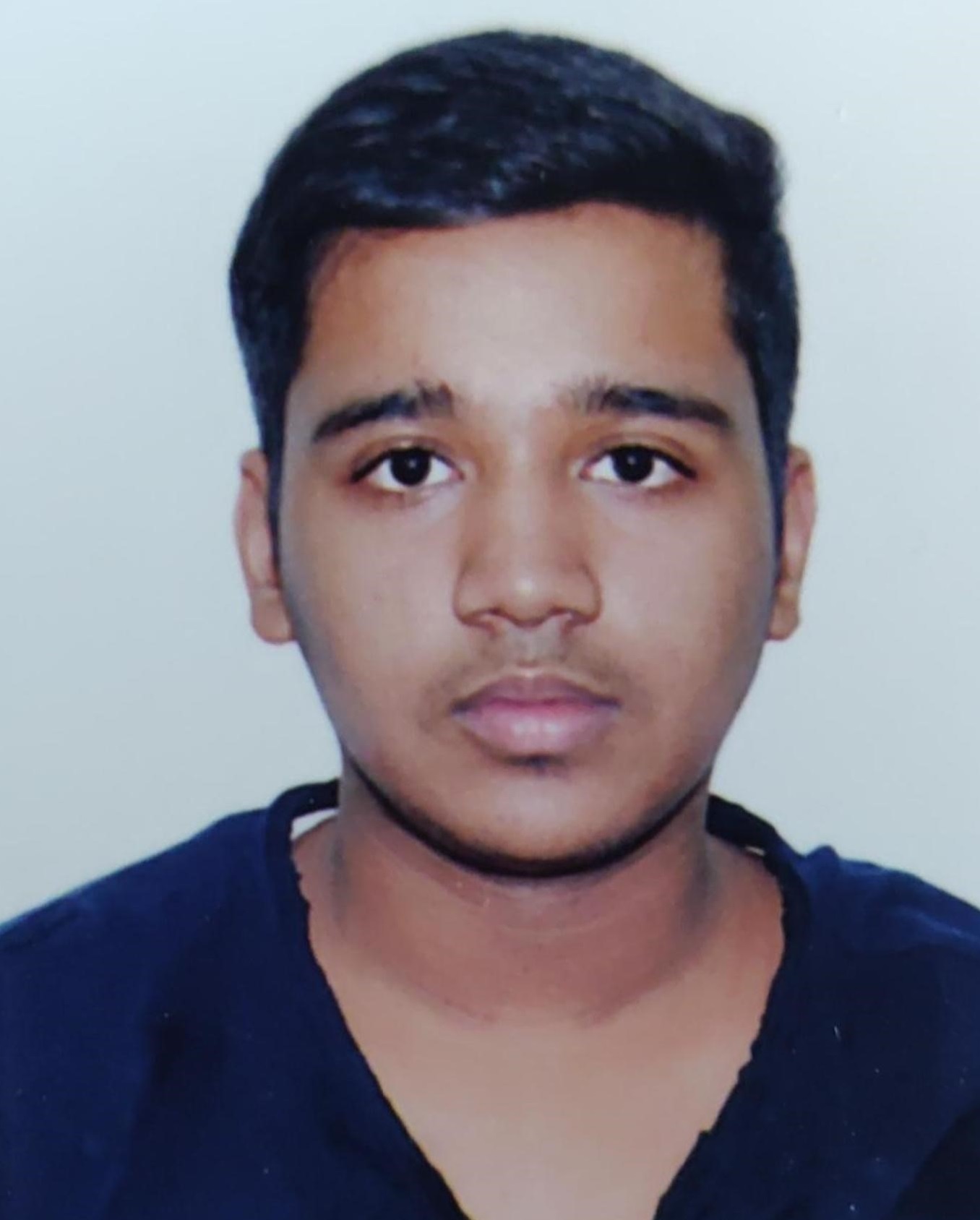 Mudit Prashant Sanghavi
Year 1, School of Engineering
Gratitude is one of the greatest virtues and for me Sustainability stands for being thankful about the gifts of natural world and conserving them, and my way to express this gratitude is to give back by achieving further success in terms of Sustainability. Wanting to be a part of Eco-Reps rose from this exact passion. I am grateful to be a part of this amazing team filled with extraordinary people with whom I plan to achieve a more sustainable campus.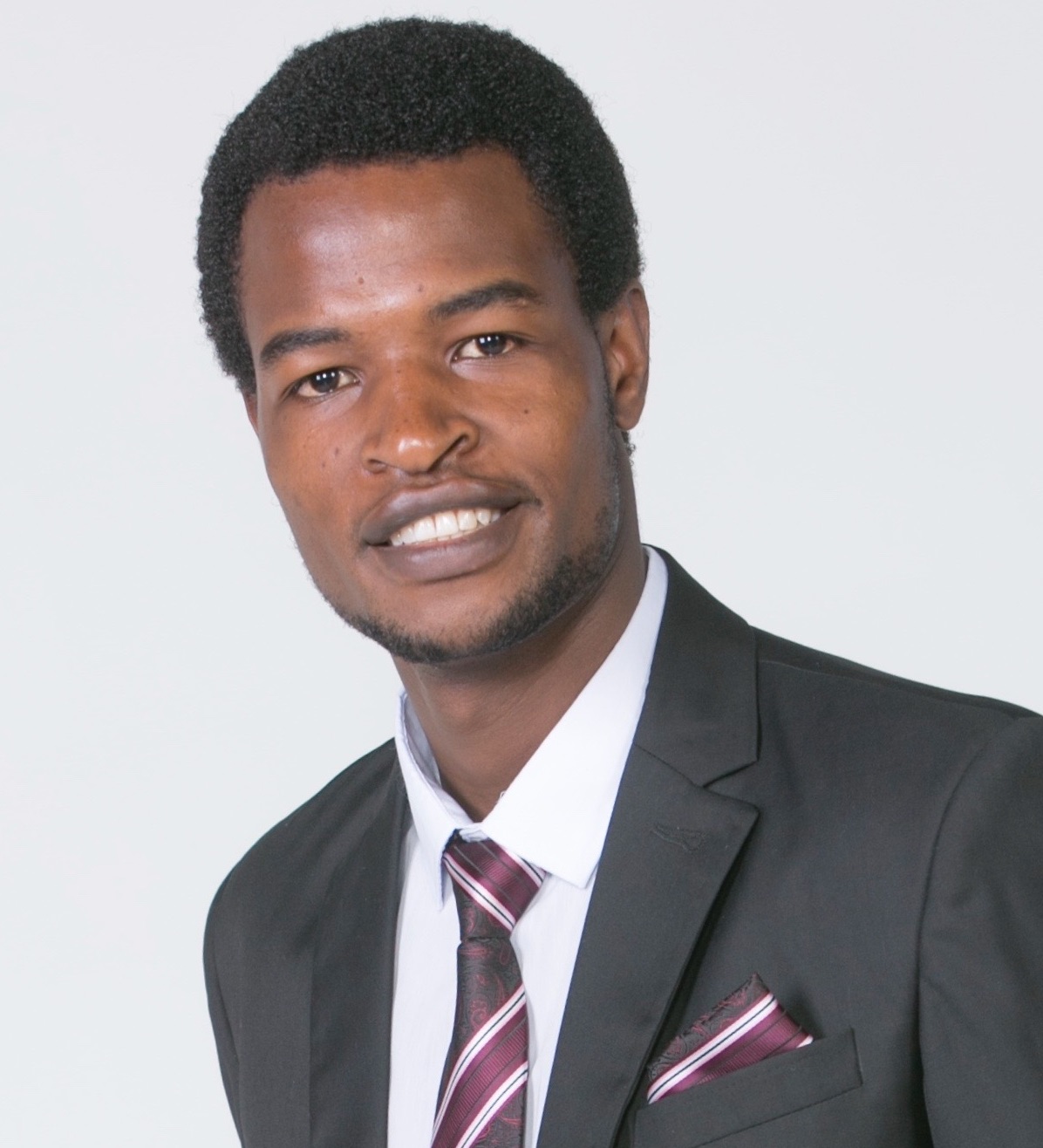 Nambafu Gabriel Sikukuu
Year 2, PhD in Chemical and Biomolecular Engineering
I am Gabriel from Kitale, Kenya. Kitale is an agricultural town usually referred to as "the food basket of Kenya". I developed interest in sustainability after being a victim of climate change (climate change has led to low food production in my home town affecting people's lives). Being an Eco-Rep, I wish to learn and apply various environmental protection measures through taking part in projects that will promote sustainability and transform HKUST into a green campus.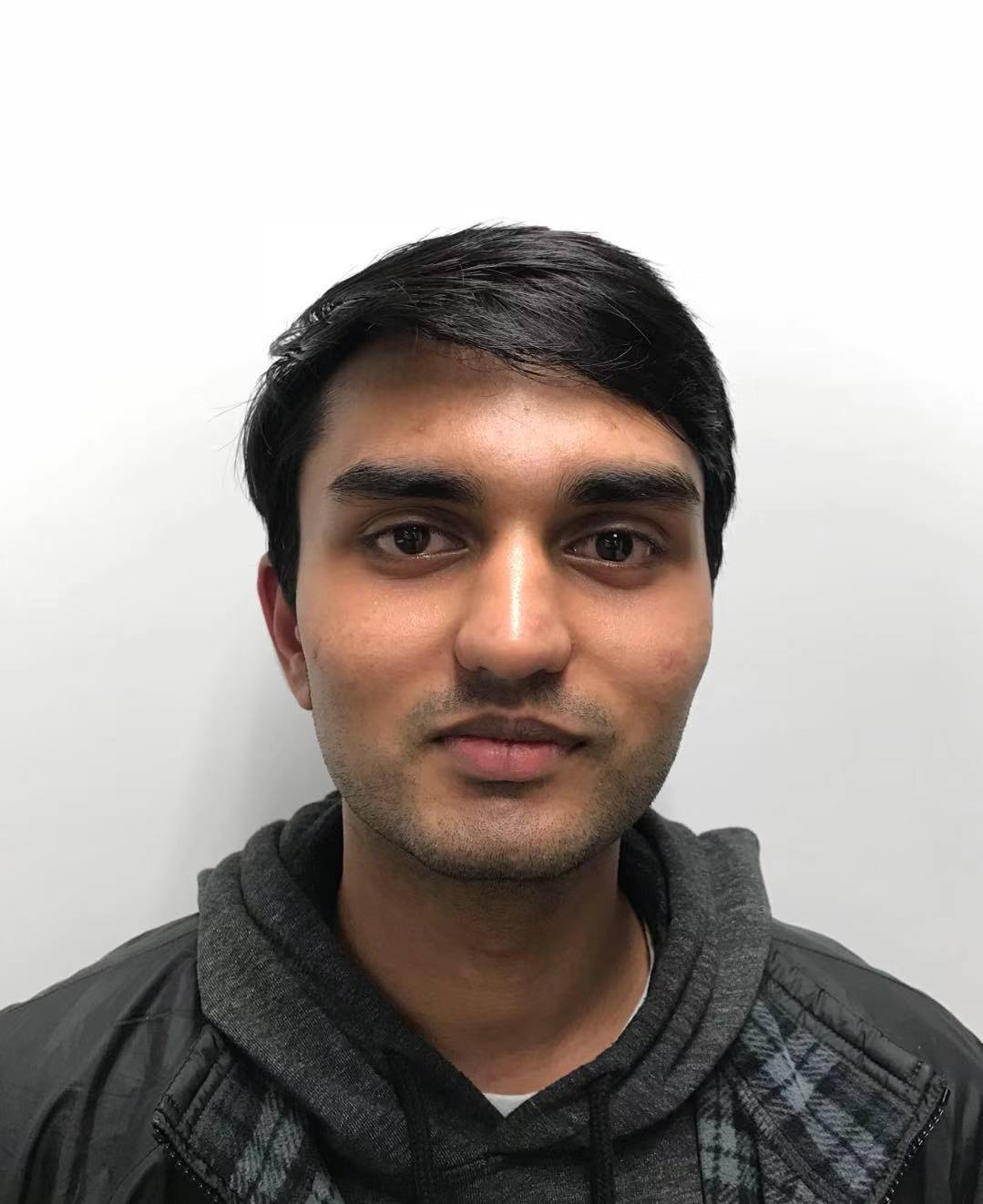 Sricharan Poyyamozhi
Year 2, BSc in Chemical Engineering, Minor in Sustainable Energy Engineering
I've always been interested in renewable energy sources as a potential career path as a means of applying innovation to further society. However, only after coming to UST have I realised that sustainable living is not so one-dimensional and clean energy is only one aspect of the challenge that our planet faces. Eco-reps program gives an amazing opportunity to explore lesser known sustainability aspects by introducing us to a wide epitome of projects geared towards making our campus more sustainable. As an Eco-rep I hope to make a lasting change in how our labs are run under the Green Labs Initiative and enrich my understanding of the sustainability challenge.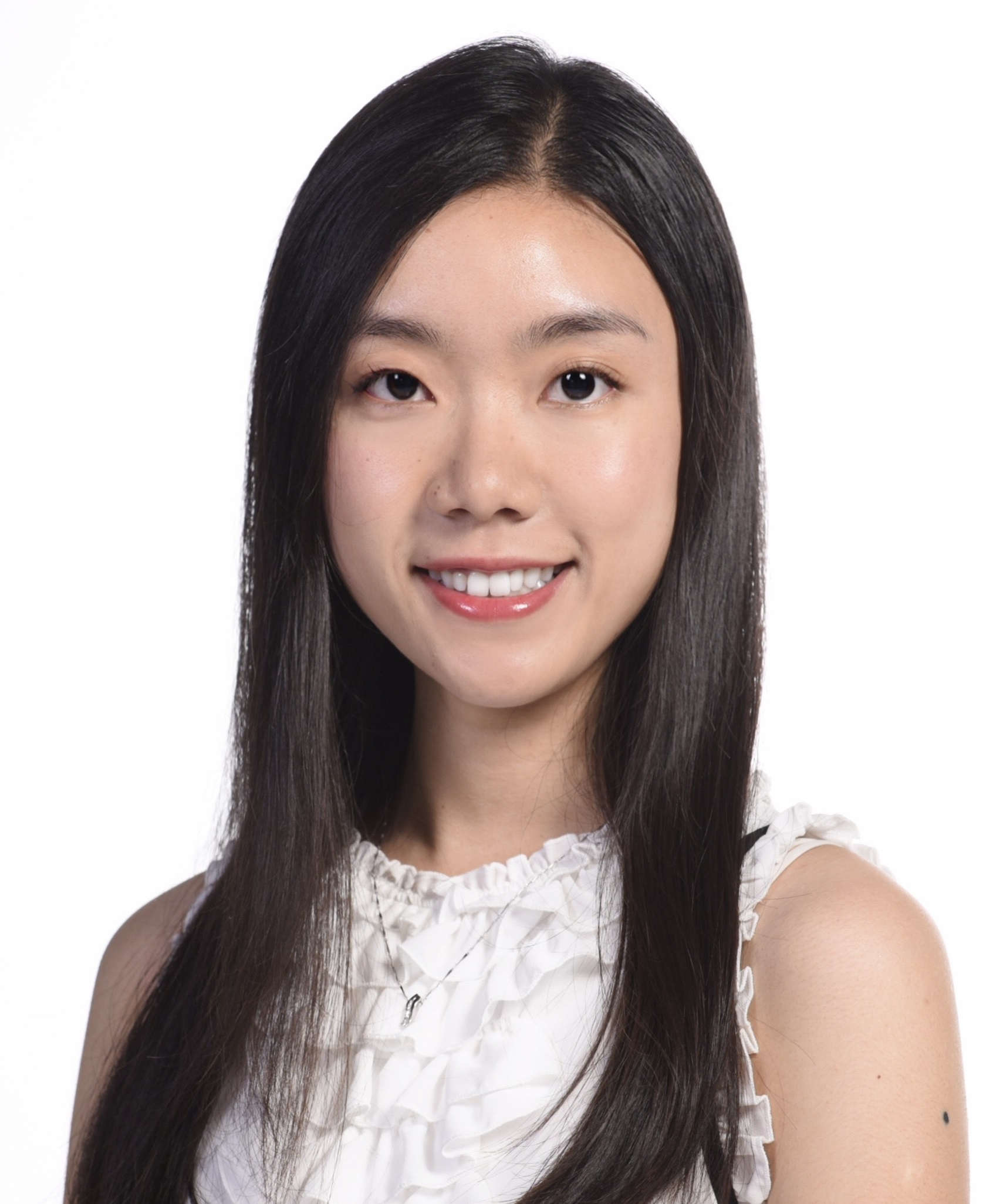 Wong Yi Ting Crystal
Year 3, BBA in Finance and Management
I am a business student while I think economy and ecology are not antagonistic, I wish we could enable economic growth without increasing environmental risks and ecological scarcities, as well as achieve sustainable development without degrading the environment. I am so thankful to be part of the Eco Reps team, surrounded by passionate individuals who sacrifice their time for the greater good of the environment around them. Also, I am grateful to have a chance to participate in those exciting projects which inspire us to solve the environmental issues in innovative and feasible ways. I believe the small gestures we do, can influence a few people around us, with the collective behaviors we can create a better world and living environment for human beings and animals.
Yao Yen Lun Nora
Year 1, BBA
I've been devoting myself in environment and sustainability since I was in high school, so I really hope to prolong this enthusiasm on protecting our planet in university. Being a part of Eco-reps in my first year was really an amazing experience for me to meet a lot of unique friends who all have their outstanding characteristics and ideas. It's been a pleasure to work with them and do something meaningful together aiming for a greener campus. Hope we can accomplish the projects successfully that truly be making some influence for our beautiful Earth.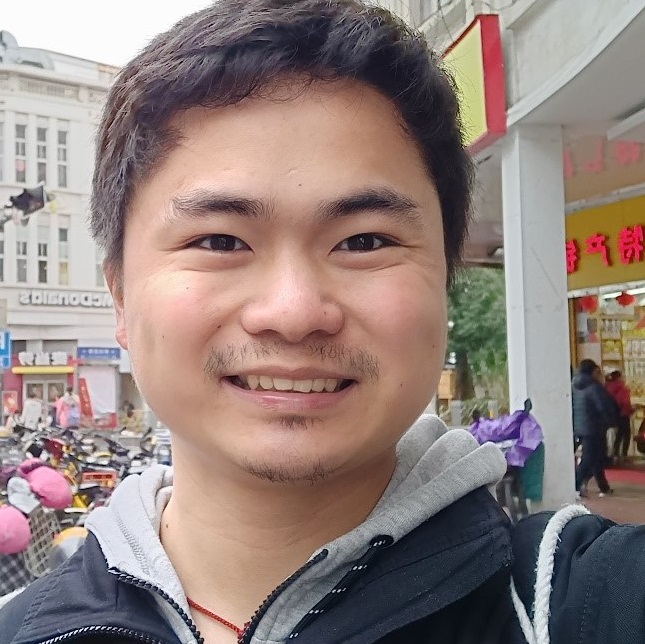 Jian Ye
Year 1, MSc in Mechanical Engineering
There are many reasons for me to join this program, but to sum up you can expand your mind in many aspects, creativity, open-minded, sustainability, team working etc. The main reason for me is that you can meet a group of people with interesting background where you can discuss and share your ideas for making the university a better place. All the best things are outside of the box, be brave.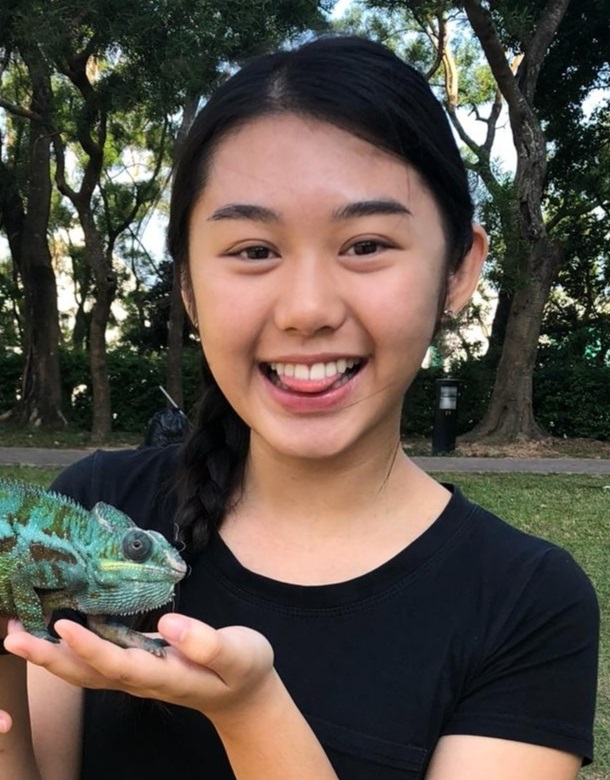 Yeung Yuet Joyce
Year 1, BSc in Environmental Management and Technology
I am a typical local girl who was born and grew up in Hong Kong. Hong Kong always gives an impression of being a busy and prosperous city. However, my experience of joining Hong Kong Awards for Young People expedition gave me a chance to get to know the quiet and green side of this city by visiting beautiful hiking trails and camping sites. Although they are beautiful, watching these only remaining and precious places had become polluted or urbanized makes me sad and inspired me to do more to protect them.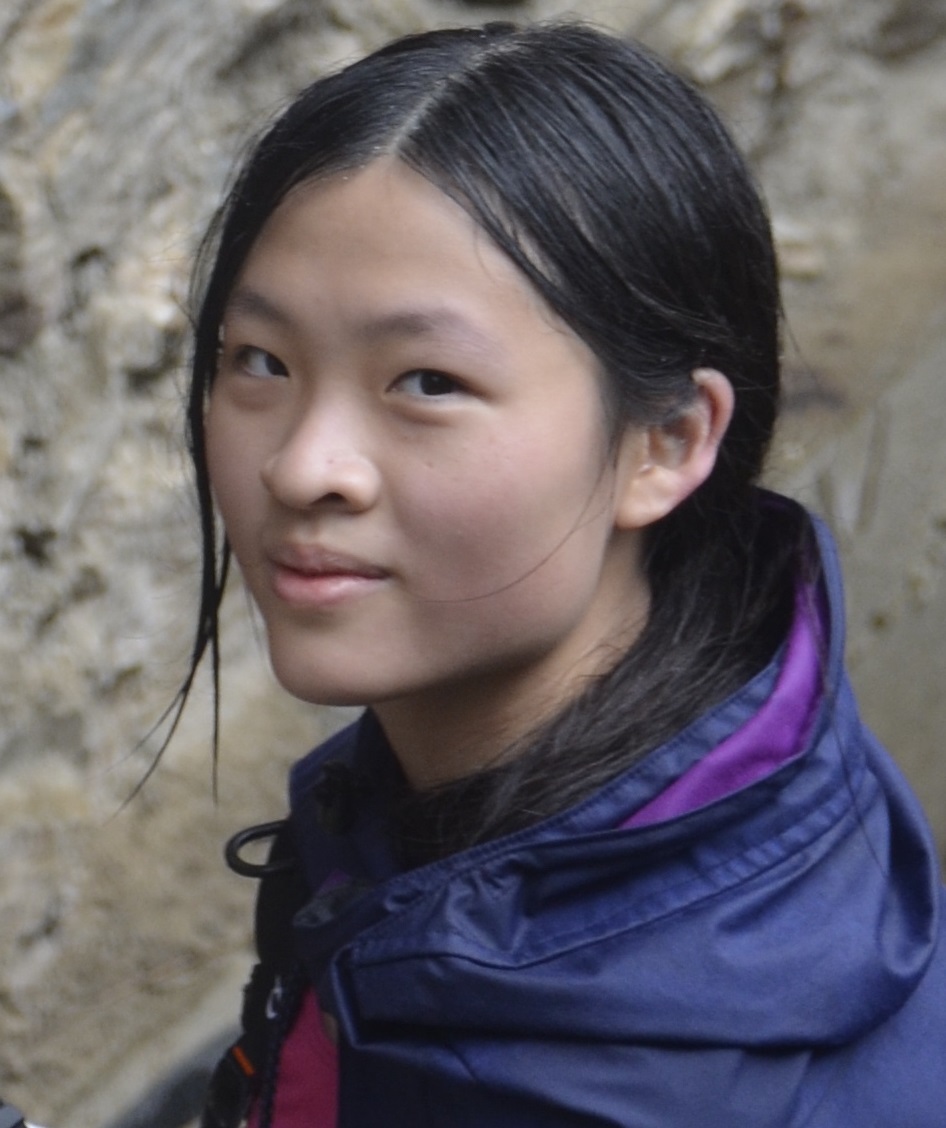 Yu Wei Lin Whitney
Year 1, BSc Environmental Management and Technology
Hong Kong has a very unique environment: not far from the dense concrete jungle is lush country park. While caught up in the bustle of city life, we often forget about how ecologically unique and beautiful Hong Kong is. I find it inspiring that we can easily go for a hike right next to our metropolis and still be completely surrounded by nature. To achieve sustainability, for me, is to find that fragile balance between modern life and the natural world. I hope that through Eco-Reps, we can explore and show how changes in the way we live can help us be more sustainable - starting here, in HKUST.

Sophia Basaratti
Year 3, Exchange Student, School of Engineering
I am an exchange student from University College London and I am passionate about making a difference in the world we live in, whether that's through leading a more sustainable life though recycling or utilising resources that are currently available. I am really looking forward to being a part of the Eco Reps team here at HKUST and believe this programme will be filled with exciting new projects that will have a positive impact on the students. I believe this programme, will create awareness of sustainability issues in a fun and interesting way, and where current student will be able to visually see and enjoy the improvements.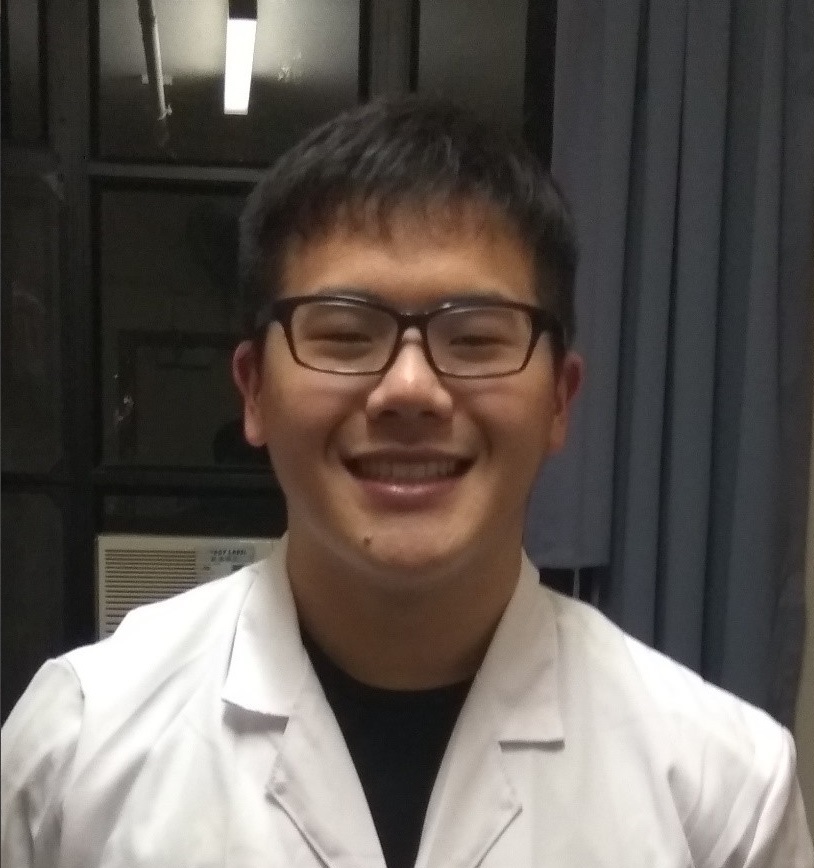 Cheung Chun Wai
Year 1, BSc in International Research Enrichment
As a science student, I learn how the nature works. The nature is like a delicate machine, with everything inside works with each other and achieve a dynamic balance. It is so important for us to protect the environment, as we are also a part of the nature. If the natural environment is damaged, we suffer. For example, global warming is such a severe problem that its influences affect the globe. We must take actions now. I hope our eco-reps' projects will raise HKUST students' awareness to conserve the environment. I hope they will understand every action matters, and hence adopt a more eco-friendly and sustainable lifestyle, even after graduating from HKUST.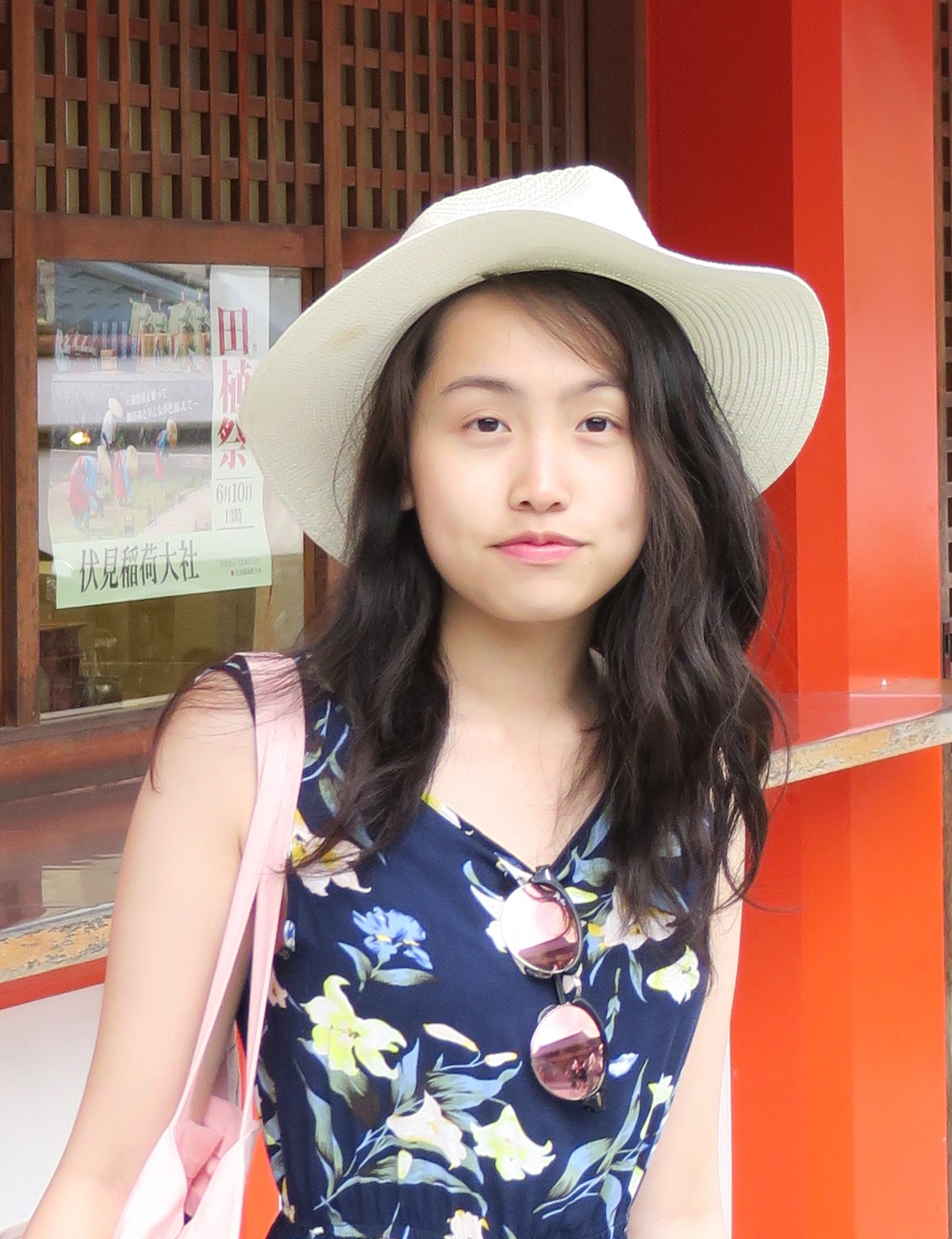 Chui Yin Tung Chimney
Year 2, BSc in Biotechnology and Business
I am interested in various kinds of activities adding spices to my university life, ranging from doing research, participating in study tours to joining programs on campus. After studying in HKUST for over a year, I found that a lot can be done on campus to make our school greener and warmer. Being a HKUST member, I feel like I have the responsibility to do something for our school. Therefore, I decided to be one of the Eco-reps members, and be responsible for a sustainable project implementing on campus. I hope that not only new friends can be met and leadership skills can be enhanced, but more importantly, I can contribute to build a more sustainable and harmonic environment for every HKUST member.
Joyce Feng
Year 1, BBA
Businesses have a large influence of our planet's future, and I wanted to instil the importance of sustainability in my mind as early on as possible. I was unsure of the way I could contribute at first (as a business student with minimal environmental technology knowledge), but the truth is that there are a multitude of ways anyone can help, regardless of skill and background. In my four years here I hope I'll witness HKUST build a greener future, and I'm taking my first step towards that goal by joining this program.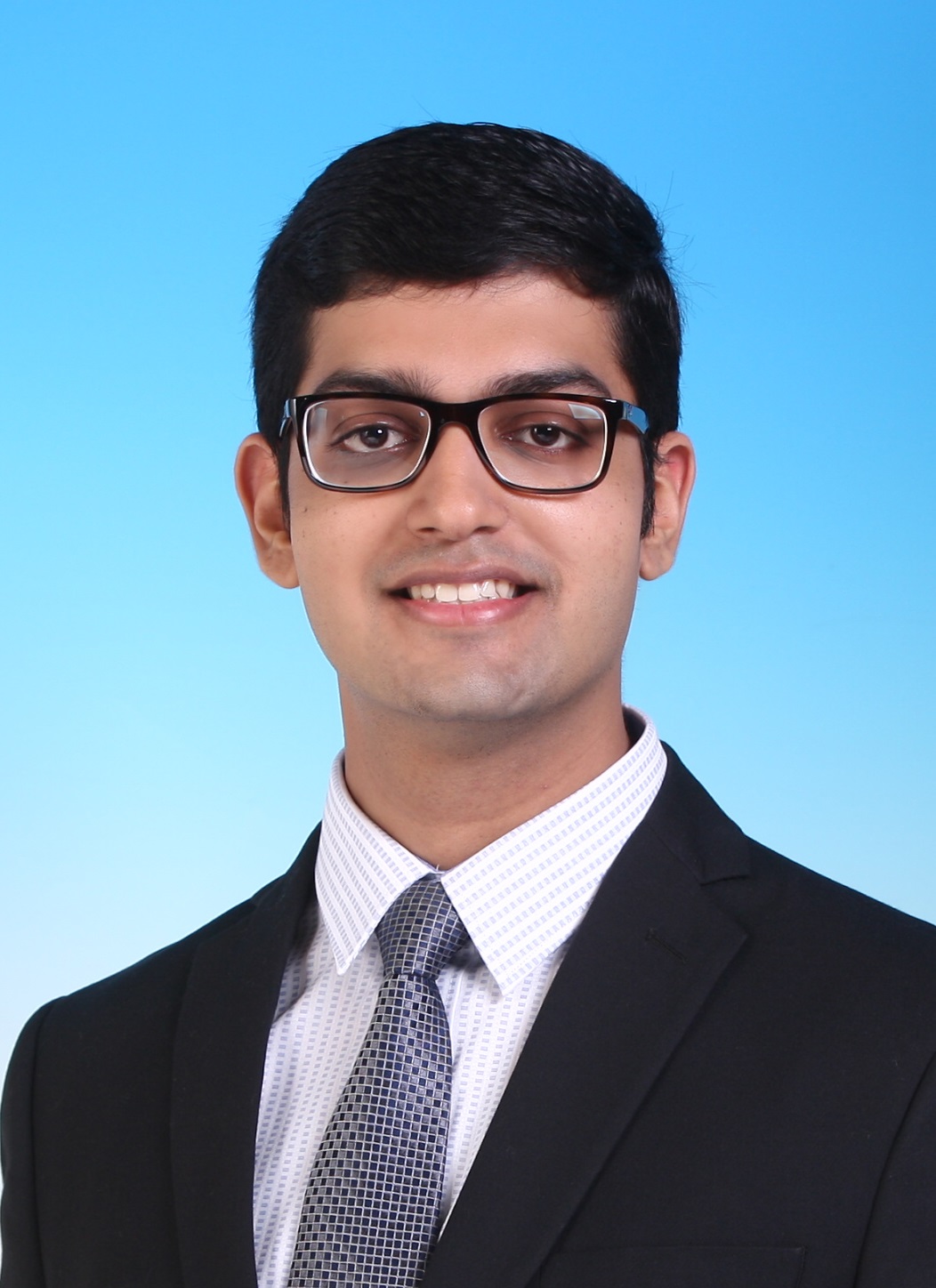 Yatin Gupta
Year 2, BBA
My passion for sustainability dates back to the time when I first participated in my high school's model united nations conference in 2013, with the agenda being CO2 emissions and its effect on climate change. That conference gave me a new perspective on sustainability and introduced me to the challenges being faced by various organizations working in this area. Having attended numerous conferences on similar agendas subsequently, I strongly feel attached to this issue and believe that it is each and everyone's responsibility to contribute their part towards making the world a better place. I hope to do a part of my share with the Eco-Reps!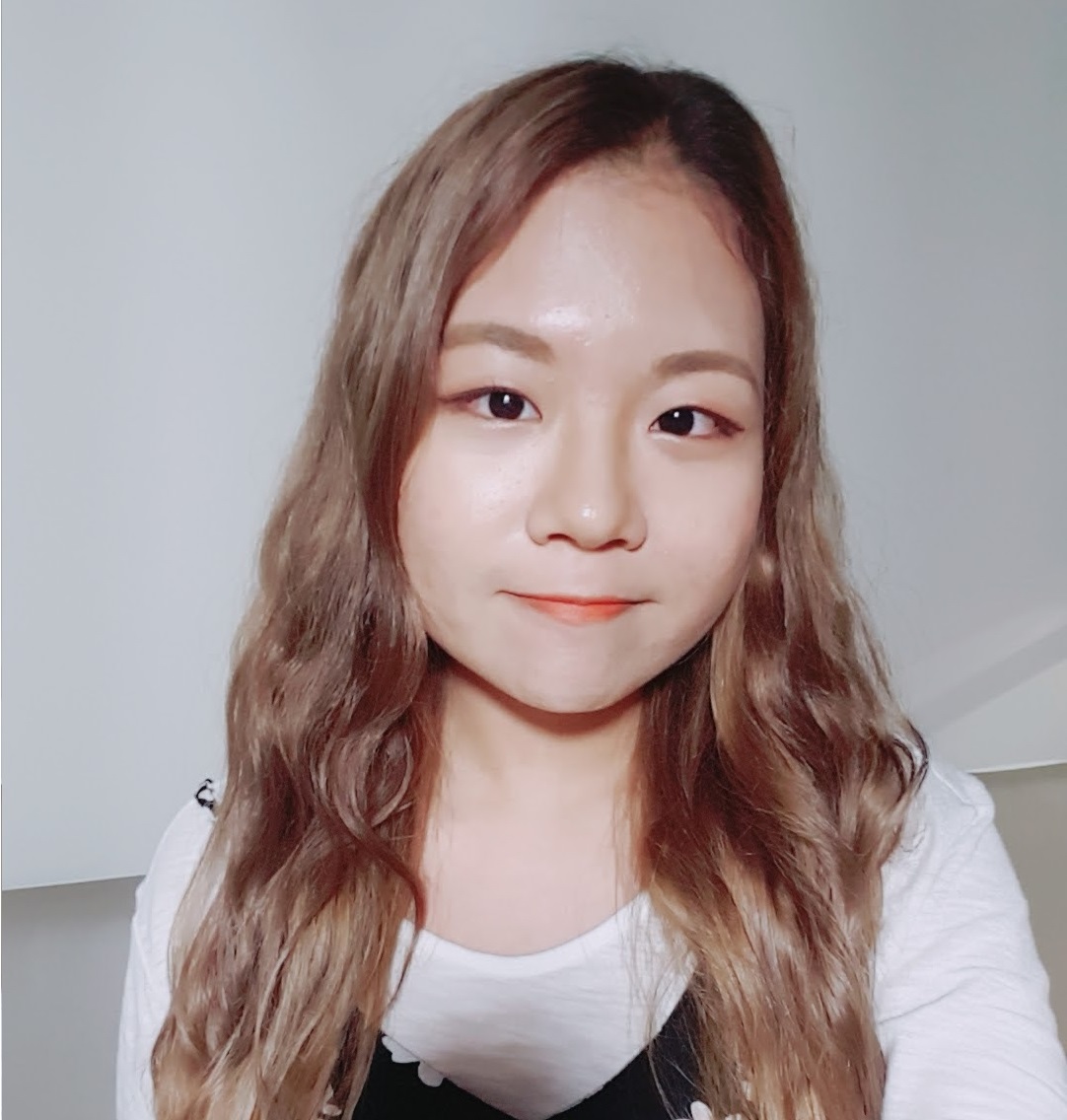 Subin Ha
Year 2, BSc in Environmental Management and Technology
What do you feel when you look at the clear sky or the blue sea? How about when you breathe in fresh air in the mountains? I feel so relaxed and comfortable, and I think many of you feel the same way. I really enjoy the beauty of nature and hope that future generations will be able to enjoy it as well, so I want to protect and preserve our environment. As a student majoring in EVMT, I'm eager to make the Earth greener. I'm glad to take a big step towards my dream by becoming an Eco-Rep and building a sustainable campus with other like-minded friends. Let's work together to create a more sustainable world – for ourselves, for our future generations, and for our beautiful Earth!
Hong Wee Ni Winnie
Year 1, MPhil in IELM
I chose to study Chemical and Environmental Engineering for my bachelor's degree thinking that I will work in the petroleum industry that can make me a lot of money one day. However, what I really learned from my UG years was how hard the engineers are trying to improve efficiencies to keep things running. Living in a throwaway society, it was the realization of the limitations of natural resources that made sustainability come into sight. Being an Eco-rep, I wish to promote awareness on sustainability and at the same time improve the campus experience at HKUST.
Shlok Jain
Year 2, BEng
I believe everything on earth can be accomplished by due diligence and grit. Smarts will only take you so far, and projects involving recovery of the basest of human relationships, i.e., the one we share with the earth, need grit and diligence. In the Eco-Reps program, I'm glad to be able to contribute towards mending this relationship and nurturing it, which is coupled with both smart application of simple knowledge and a team determined to create a more environmentally stable atmosphere on campus. I believe that the results of our project would be largely beneficial for society as tilt the carbon economy in our favour in the long run.
Ishita Kumar
Year 1, BEng
I've always wanted to make a difference in the world, big or small, however, I didn't know how. Living in India, you see environmental problems everywhere but it's hard to resolve all of them when you're just one high school student. When I came to HKUST and found Eco-Reps, I was able to become part of a team where everyone had the same passion as I did. I believe that in this program we will not just discuss solutions to sustainability issues in HKUST, but will also implement them. I hope that I can take back what I learned from Eco-Reps to my own community and make my home greener.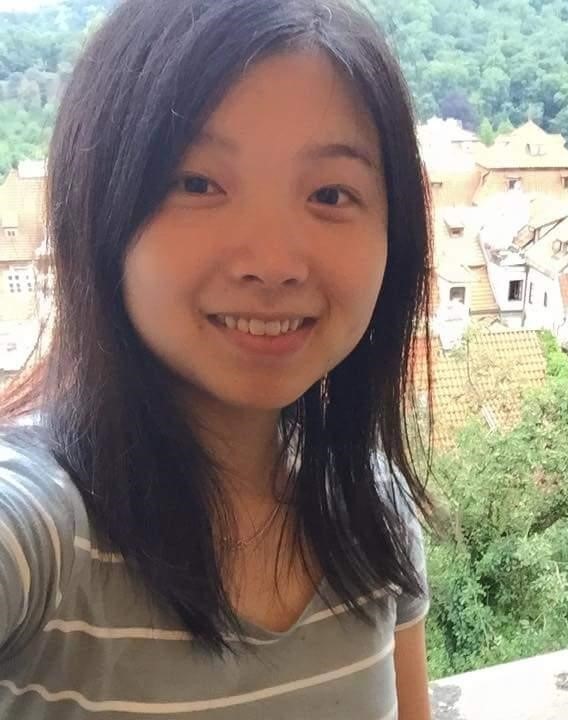 Kwong Mei Shan
Year 2, BSc
Recently, many environmental issues have emerged worldwide such as reducing the capacity of landfills rapidly, tons of unsustainable plastic bottles and bags being produced, the alarm of global warming with an extreme weather. Being an educated university student and a member of Eco-Reps, I think it is the time for me to step out of my comfort zone to speak out about the importance of protecting the environment, raise the awareness of sustainable development in the society and take the initiative to educate people how to relieve the serious environmental problem. As a global citizen, I should be responsible to protect the environment with an action. Luckily, I can run a sustainable project which is conducted in the HKUST Sustainable Campus Leadership Program this year. Our project is to reuse, redesign and reconstruct the empty space in the campus. Utilizing the space with "green" facilities can prevent the waste of resources, this is one of the purposes of sustainability. I believe that if the project is operated effectively and successfully in our campus, it can be carried out in diverse countries and will bring the advantages to the environment and the next generation sustainably. Let's be one of the eco-members to create a sustainable world!
Li Peixi
Year 2, BSc in Economics and Finance
Passionate, full of energy and creative. Being curious about everything unknown and possessing a strong self-learning ability. Hoping the world we live in be a better place which I am passion for the sustainability. I want our recycling bottle program to reduce the environmental burden.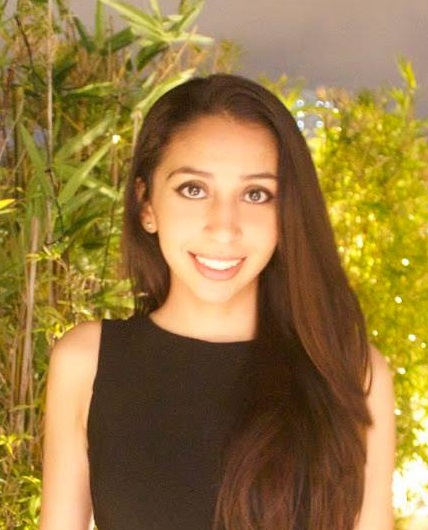 Sonia Mahtani
Year 2, BBA
"If you really think the environment is less important than the economy, try holding your breath while you count your money" is one of my favourite quotes, despite being a Business student. My passion for the environment stems from middle school Geography where I found the more that I learnt, the more I wanted to learn. The Earth is our home and it is our duty to protect it before it is too late because at the rate we are going, we are not only ruining it for ourselves but also for the millions of animal and insect lives that live naturally and share this planet with us.
Sophia Ng
Year 2, BBA
There is nothing more inspiring than challenging yourself every day alongside with people with the same goal and vision as you do. Having grown up in Hong Kong, I have come to realize the importance and urgency to act for our surroundings: I was spoiled to grow up amongst the nature as it shrinks day by day in this concrete jungle. Yet, this has inspired me more to be a game-changer who could contribute something to sustainability. "The greatest threat to our planet is the belief that someone else will save it," – a person can merely do anything to the world, but I see the Eco-Rep project as a perfect opportunity to bind everybody together for a better future in sustainability.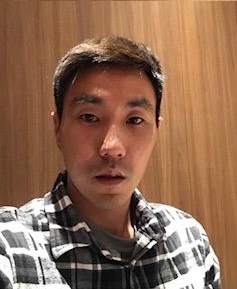 Jong Seok Park
MSc in Big Data Technology
I am an international student from Korea. I was always interested in the sustainability, especially in renewable energy. It is very interesting to see how the sustainability is related to all aspects of our lives. When I heard about the Sustainable Campus Leadership Program, I wanted to be part of it to make new friends and learn more about the sustainability; and the program turned to be one of the most memorable moment in my stay in Hong Kong. Along with 4 other great friends, I am working on building an Aquaponics system in our campus.
Soomin Park
Year 1, BSc in Environmental Management and Technology
I used to live in Jeju-do, an island oasis famed for its emerald mountains and aquamarine waters. When I moved to Shanghai, one of the most populous yet modernized cities in the world, I could see the environmental and economic disparities across communities in Shanghai behind its splendid modernization and development. Those realization leaded me to build up my passion to sustainable development, where economic growth and environmental conservation can stand together, not against each other. Harmony between highly developed urban life and nature side-by-side makes Hong Kong remarkable. I want to take my first step to foster sustainability in such fascinating environment, in such beautiful campus of HKUST.
Po Siu Ming Eric
Year 2, BBA
Living in a wasteful city where people throw away 3600 tons of food into the landfill every year, where people are too lazy to recycle their plastic bottles and papers, where people's eyes are covered by consumerism so they don't see the planet dying, I become increasingly concerned about the topic of sustainability. I believe that humans are always a part of nature and they are closely associated. And I think it's time for people to be awake to the damages they have done to the environment and rectify the mistakes for the sake of our planet environment and also next generations.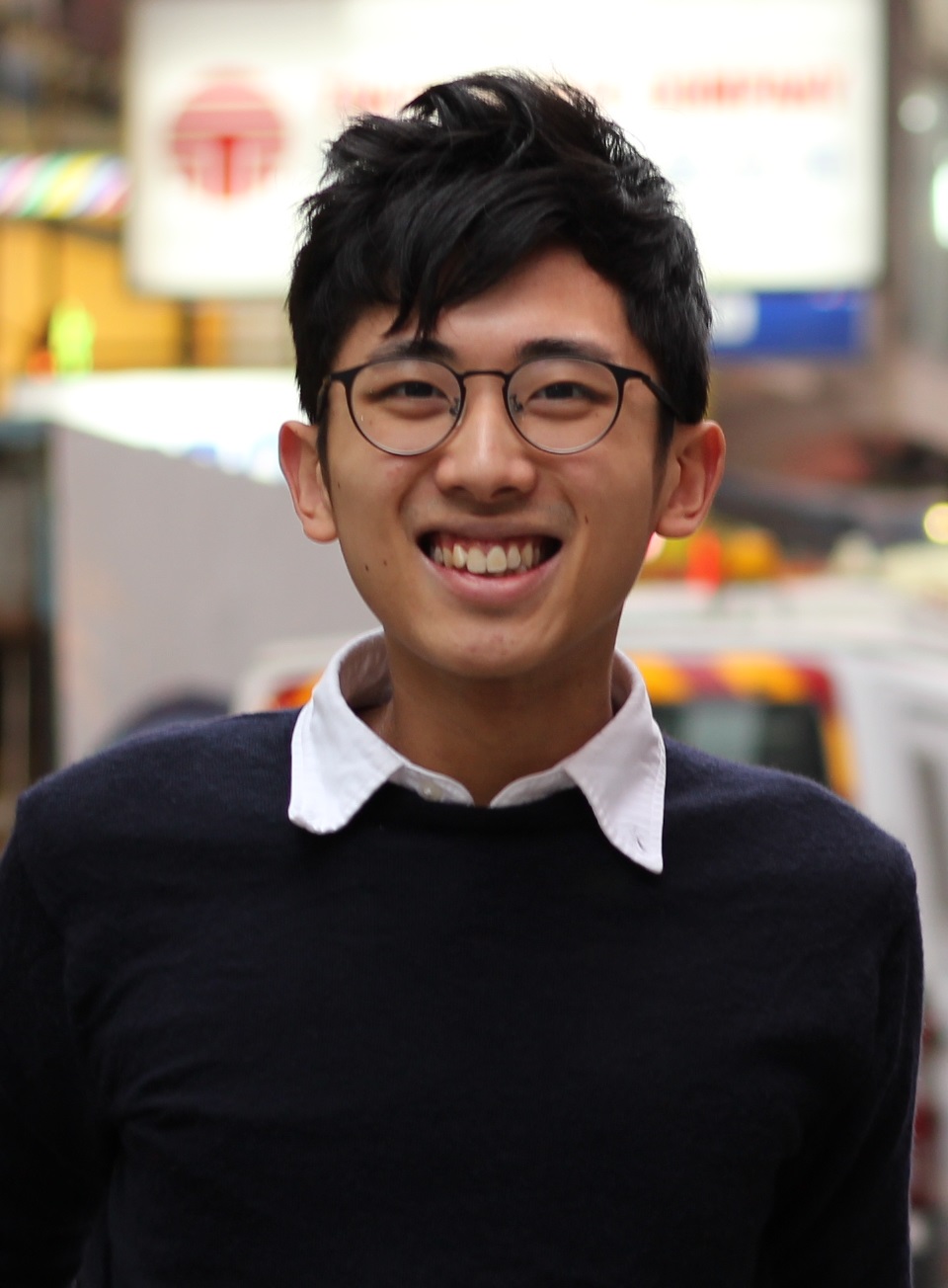 Gabriel Tam
Year 1, BBA
During the high school, I was taking both Geography and Environmental Science. I am deeply engaged with the activities related to protecting the environment, especially this is one of the UWC values I have been taught in my high school. This has prompted me to join the HKUST Eco-Rep when I first arrived at the school. People nowadays are lack of the mindset of caring the environment. Indeed, in the 21st century, the concept of "sustainability" is getting more popular due to the depletion of the resources. Through being the Eco-Rep, and to work on projects, I wish to raise the awareness towards the concept of "sustainability" around the campus.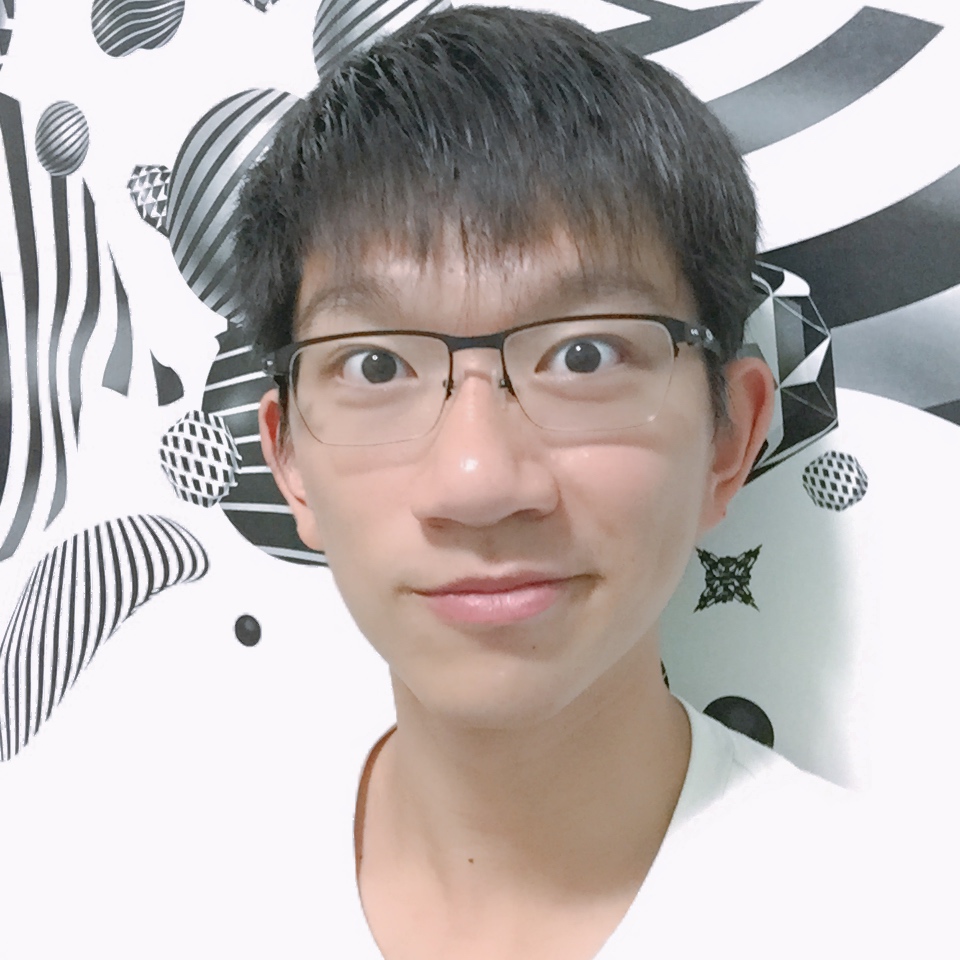 Xie Wei Hao Kenny
Year 1, BBA
Because of family reason, I have a lot of chances to come back to Mainland China. Even though China is experiencing a strong economic growth, it sacrifices its environment as the price for it, which can be observed by all the trash dumped behind different kind of factories or restaurants. As a Hong Kong citizen, the last thing I want to see is the Hong Kong environment is as bad as that in China. So, even as a business student, I decided to join this program and want to start making a difference in HKUST and expend the idea of sustainability to the whole territory of Hong Kong. I wish that the project our group take up can really raise the awareness of UST students and staff the idea of sustainability and help make a more sustainable campus.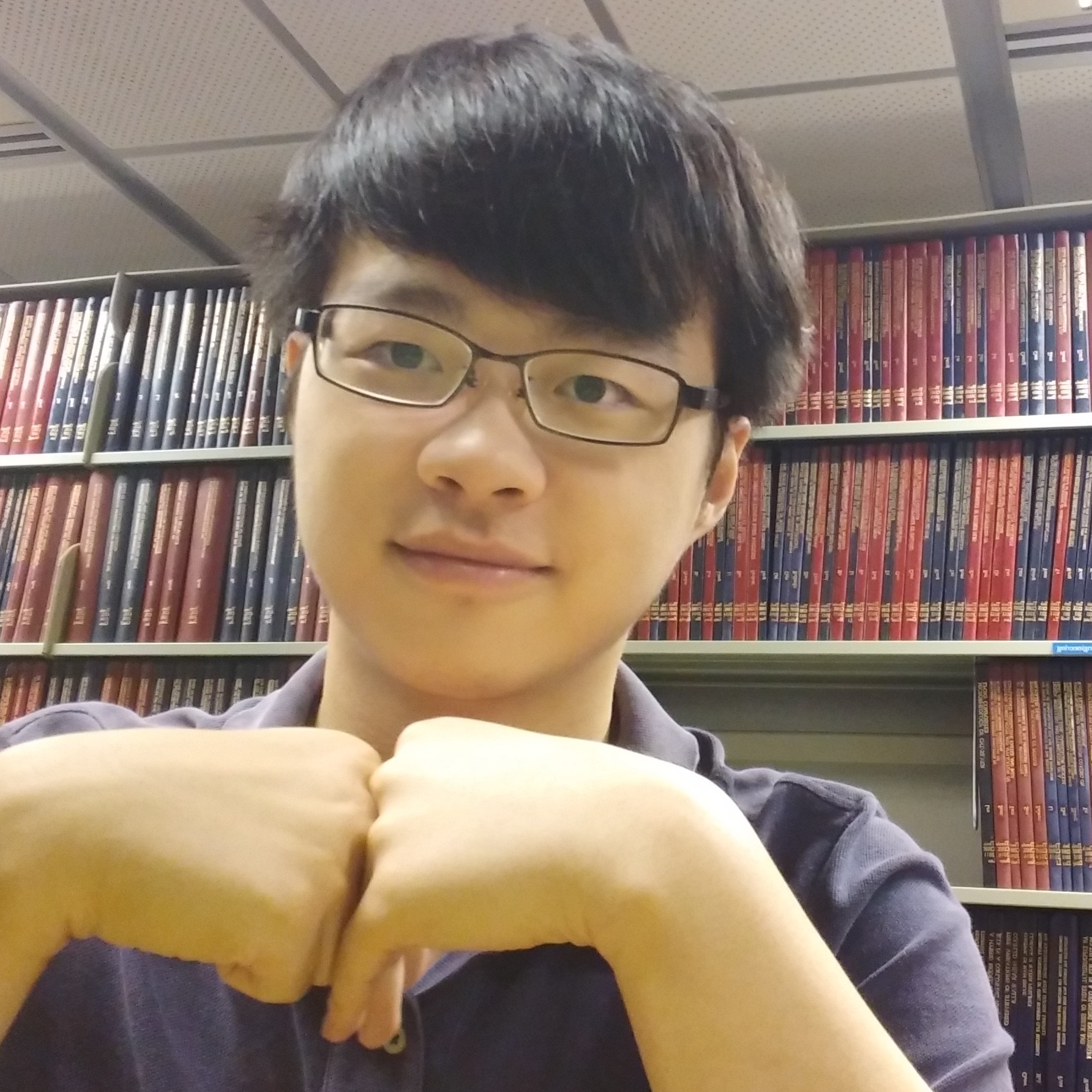 Ye Hao Tian Harry
Year 4, BEng in Computer Science
I am a curious thinker who have a thirst for knowledge and wisdom. Sustainability is a critical issue because from agriculture to industrial revolution, it took 200,000 years for human population to reach 1 billion and only 200 years to reach 7 billion. Resources are used up quickly and I care about our next generations' well-being. Everything is interconnected, nothing is self-sufficient. The air we breathe, the fresh water we drink, the energy we use, are all from nature. We, humans, as part of nature, have the responsibility to sustain the fragile connection links among all the beings in the nature. To improve we must work together and inspire others to join the sustainability campaign. The program hopefully helps me learn and grow.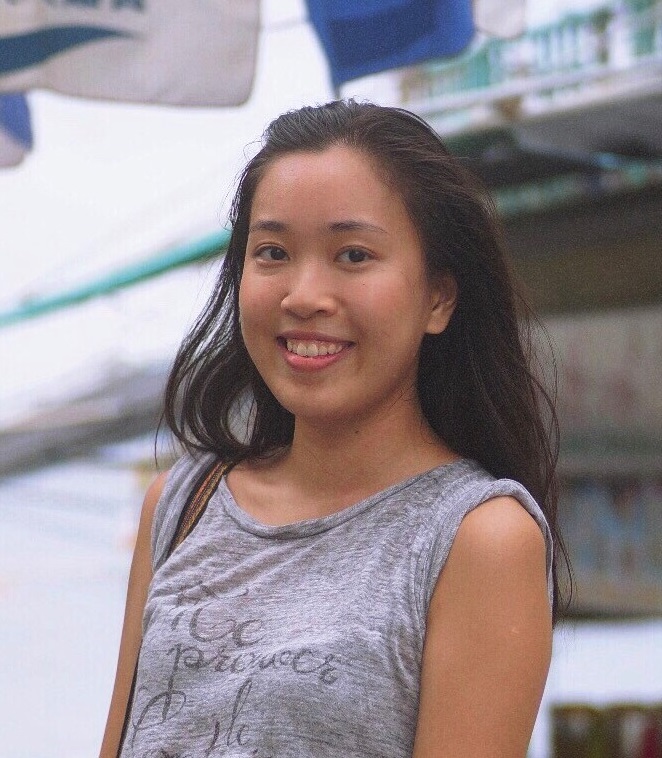 Wong Ka Kwan Jessica
Year 1, BSc Environmental Management and Technology
Hello guys! My name is Jessica and I am a freshman studying EVMT. I have always been a keen lover of mother nature. I love how our nature is all about diversity, vibrancy and continuity by following its unique sets of natural rules. While our world is bombarded with various natural and man-made disasters these days, I believe that we can still have a shot if we have the courage and will to modify our daily living habits to foster a better living environment for our future generations. My trip to New Zealand this summer has inspired me become a vegetarian, out of the love for the innocent farmed animals. Not only does cutting meat consumption give me a healthier body, it also comes with a bonus – reduce my carbon footprint. Noticing such awesome benefits of a vegetarian diet, I have been spreading this message to people around me in the hope that someday, more and more people will join me in living greener to help protect and sustain our beautiful planet!

Aggarwal Ashish Kumar
Year 3, BEng in Computer Science
Water. What was once an essential part of healthy living, access to clean water has become a luxury only a select few can afford. Urban Population, per capita consumption is increasing every day, water resources and availability is going down and water pollution is on the up. If one looks at the condition of water resources, the message is clear: We must do something and we must do it now. However, there is a certain lack of urgency when it comes to water conservation. I hope by participating in this program I can help not only raise awareness but also develop effective, sustainable and scalable solutions for the problem.
Chu Wing Yin Fion
Year 3, BSc in Environmental Science
In Hong Kong society, people only focus on money, money and money… The natural environment is damaged because of the selfishness of human. People care about their own interest but neglect to strike a balance between development and environmental protection. Being an Eco-Rep is a very precious chance for me to voice for the environment and arouse attention around the campus, driving more and more people to care about sustainability. I hope my passion will not only help spread the message of sustainability to my surrounding people, but also the whole campus!
Duan Chih Kang
Year 1, BBA in Global Business
Hi, I'm Duan Chih Kang, it's ok that you can't pronounce my name, just call me Justin. I'm from Taiwan, currently still exploring HK, make sure you bring me on if you are heading any interesting place in HK, just show me around. I hope Hong Kong government can put more emphasis on sustainability, since it really surprises me that a high-developed place like Hong Kong is still using styrofoam, which is one of the least environment-friendly materials you can think of. I joined this program in the wish of promoting this idea as well as to enrich myself, to expand my horizon by exchanging my idea with my future teammate. Hopefully I will gain more experience and get to know some interesting people!
Sonia Huberta
Year 1, BBA
Undeclared Last year in high school, my English teacher made the class watch 'The Inconvenient Truth'. That moment truly 'switched' my sense of awareness on all the pollution, littering, excessive wastage and global warming happening in the world. I feel like humanity is constantly taking everything they can from Planet Earth and what humans do to alleviate the losses are definitely not close to enough. As a rational and educated college student, I think that it is part of my responsibility to act upon this everlasting and inevitable problem that is environmental destruction. An obvious start was to take part in the change of my own community, so I signed up in my school's 'Go Green Club' which was the beginning of my 'eco-journey'. Entering college, it is undoubtedly a must for me to also be the environmental change I want to see in Campus, which is why I am now in UST's Eco-reps Sustainable Program. I am currently working on Food Waste Recovery and Disposal.

Hui Chi Yuen
Year 1, BSc in Environmental Management and Technology
I enjoyed outdoor activities and I hope that the future generation could also enjoy getting close with nature. Therefore, I'm always aware of the importance of sustainability. I believe that sustainability is not something big, rather, it's something closely related to our daily life. I joined this program in hopes of learning and contributing more to a sustainable campus, and perhaps to inspire more fellow schoolmates to live out a sustainable lifestyle. Only by working together we could create a better world.
Hui Yiting
Year 2, BSc in Environmental Management and Technology
I enrolled in the eco-reps program for year 2016-2017 and our group's project focuses on promoting rechargeable batteries charged by solar power. I sincerely hope that our campus can rely more on renewable energy and minimize waste. I am so happy to have committed groupmates who share the same goal with me. I do hope our project could make some differences to the campus, but what I will enjoy more is the process.
Yam Hung
Year 4, BSc in Environmental Science
Aspired by the beauty of the nature, I chose the pathway in studying environmental science. I want to contribute myself from what I have learnt in these years back to conserving the environment and achieving better sustainability between our daily lives and the environment. Facing the ocean with hills on the other side, HKUST has nice natural resources with great scenery. While we do not know how to appreciate it, I hope, through this programme, I can influence people to have a sense on conserving this beautiful nature.

Asad Iqbal
Year 3, PhD of Environmental Engineering
I graduated as an Agricultural Engineer from High School, then I did Master in Natural Resource Management in my country Pakistan. I chose Environmental Engineering here in HKUST because it gives better understanding and solutions for sustainable development of our living. Now one of the main reasons behind my passion about sustainability is that I believe, we as human are supposed to do better for the whole ecosystem but instead, we are responsible for doing many damages to it. Also sustainability to me is about thinking smart then why not to be as smart as we can, by practicing it. By taking part in this program, I expect to learn how things work out of the books and practice some sustainable activities physically for our community, and also to put my contributions up to some extent in this globally required effort.

Kwok Man Chun Nathan
Year 2, BSc in Environmental Management and Technology
One of the main reasons I am passionate about the environment is that I was alarmed by the fact that if we keep on depleting the finite resources in the world and polluting this beautiful landscape but do nothing about it, the environment we live in will become harsher and harsher. I cannot imagine one day, surface dweller on earth will have to live underground. Therefore I major in EVMT which I hope one day I can inspire more people to integrate development with sustainability. Becoming an Eco Rep has given me a chance to really work on a real sustainability project on campus and really make an impact on campus.
Lai Ka Man, Karen
Year 4, BSc in Environmental Management and Technology
Sustainable development is the future trend and many corporations and organizations had already paid more attention to sustainability such as increasing the energy efficiency and also the waste management. As a final year student studying in environmental management, I hope to seize this chance to raise the environmental awareness among the students in campus by joining Eco-rep. Not only I can meet a group of passionate students towards the environment, but I can also carry out a sustainable campus project on our own to spread the environmental messages to HKUST community. On top of these, I believe that this program would give me insights for my future prospect.
Lai Man Po, Bobo
Year 1, BSc in Environmental Management and Technology
I love nature. Being raised in New Territories with my cats and dogs, I developed strong passion on the environment. As I grow up, I understand more about how human activities affect the earth. Mother Nature provides a lot of resources for human being. With well resources management, I believe mankind could enjoy sustainable social and economic development while at the same time conserve the environment. I am eager to persuade a greener UST in this program and expand the green idea throughout the campus, and our city. Let's build a greener and brighter future together!

Leung Ka Man
Year 4, BSc in Environmental Science
This is my final year in UST. As an environmental lover, I look for every opportunity to contribute to the environment and the community. I am really glad that I can grab the last chance as a student in UST to join the Eco-rep program to do something to transform UST campus into a more sustainable one. I look forward to working with different people and sharing our views towards sustainability.
Li Tze Shan
Year 2, BBA
Back in the secondary school day, Geography has always been my favourite subject. I have learnt a lot of 'best practices' for making our planet a better place for the nature and the humankind, but I also realize that it is easier said than done. Recalling my previous travelling experience, sometimes I was impressed by sustainability innovations in other countries, and people really integrate sustainability into their daily life, which is a strong contrast to Hong Kong. Then I asked myself: 'Why is there such difference?' 'Can I be the one who make a change?' I have been working in the Geography and Conservancy Society in my alma mater to promote sustainability, and now I very glad to extend my footsteps in university as an Eco-Rep. I look forward to working with other like-minded students, and hope we can eventually make a green impact on the HKUST community.
Ling Zhiheng
Year 2, BSc in Environmental Science
I have formed awareness of environmental protection since a very young age, and I am always actively seeking chances to contribute my values to the environment. Thankfully, I seized the opportunity to become an Eco-Rep, which allowed me to do something for the environment in a bigger scale. I believe that people's awareness is the biggest obstacle of environmental conservation. Through this program, I hope to convert the concept of environmental protection into a lifestyle, demonstrate to people that environmental protection is inseparable from our life. A small change in behavior can create a big difference in the environment. Let's take action now!

Yashna Manglani
Year 3, BBA in Operations Management and Marketing
I've always been the person who won't want to throw a piece of paper or plastic bottle directly into the bin. I'm the person who will hold on to these items and wait until I find a place where I can recycle them to make sure that nothing goes to waste. Having grown up in The Netherlands and spending lots of time outdoors, I've come to realise the importance and the responsibility that we have, to take care of our surroundings and put a stop to the harm we are causing our environment. It is said that "the greatest threat to our planet is the belief that someone else will save it". It's important to see that if everyone contributes even in the smallest way, we can help make a difference together, and I see the Eco-reps program as the perfect opportunity to bring about a significant change.
Hyo Koung Shin, Sarah
Year 1, BEng
As an aspiring chemical engineer, there is nothing more I want to do than developing renewable, self-sustaining systems to generate energy for our world to use. It's no secret that people live longer. Therefore, sustainable development is very important. If energy continues to be generated by finite fossil fuels, instead of sustainable resources, the environmental damage will eventually lead to a catastrophe. I joined this program because I wanted to explore all the different aspects of sustainability. I wanted to make a difference and take action to change our world for the better. I'll start with changing myself, then the campus and hopefully, the world.

George William Stevens
Year 3, Exchange from University of Manchester studying International Management
In a speech by John Kennedy, he stated how the current economic system had 'surrendered personal excellence and community values for the material accumulation of wealth'. Although this statement is slightly dated, it can still be applied to the philosophy of modern society. The actions that we take today will shape the future of many generations to come. Therefore, as individuals and communities, it is our responsibility to change our current ways and become more sustainable. By becoming an eco-rep, I am able to start applying my academic learning to complex problems that the world is facing.

Sun Yimeng
Year 2, BEng in Computer Science
Born and raised in Beijing, I have witnessed the contamination and how people are suffering from it. It could have been splendid on account of the renowned cultural heritages yet it is now blanket with the choking smog. Whenever I tell people where my hometown is, they would ask, "do you have to wear a mask?" That is one of the reasons I am determined to join this program. Though my major seems to be irrelevant, I feel like every individual, as a pivotal part of this planet's ecosystem, should take the responsibility and unite to combat environmental problems. As an eco-rep, I feel honored to help our campus make differences. I would keep being a conservationist at the same time. Thanks to this program and the friends I have met here, I have realized that even simple actions can make real differences.

Tam King Yiu Ian
Year 1, Postgraduate in Environmental Engineering and Management
Hi, my name is Ian. I finished a degree in Civil Engineering and I am now doing a master degree in Environmental Engineering and Management. Many friends, colleagues and even my family asked me why I changed education path from civil engineering to environmental engineering. There is only one reason, it is challenging and I like it. It is easy to build things up, however it is difficult to avoid imposing impact to the environment at the same time. I would like to take the role on protecting our living environment and the Earth, and spend my work life on it. As an Eco-Rep, I expect that I can gain some practical experience on building green facilities.
Wong Ching Fung Janice
Year 2, BSc in Environmental Management and Technology
To me, nothing is more challenging and rewarding than applying what I have learnt from books and lectures into something tangible. As my major combines environmental science and business skills, the leadership program gives me the perfect opportunity to utilize both fields of knowledge. Simply I believe sustainability is not just about science but also our people. Sustainability is such a big thing now because we have lived so unsustainably in the past decades. If every one of us believes in our own strength of making a change, we will make a change. I am honored to carry out and lead projects with my fellow teammates that enhance our campus' sustainability, and hopefully, create Hong Kong's most sustainable campus. A little bit about myself is I enjoy being in a natural environment and I love movies and hamsters.
Yeung Choi Ying, Marian
Year 2, BSc in Life Science
I am so thankful to have lived in HK, where natural resources like clean water are easily accessible. In the meantime, I feel guilty for being a selfish human by living a pleasant lifestyle but ignoring the roars and tears of the nature. This thought has driven me to make contribution to our earth. Yet I understand how small and insignificant I am that it is impossible to make great changes. So, it is great to have this program that gathers people with same passion. Let's build up a more sustainable campus and raise awareness in the community!